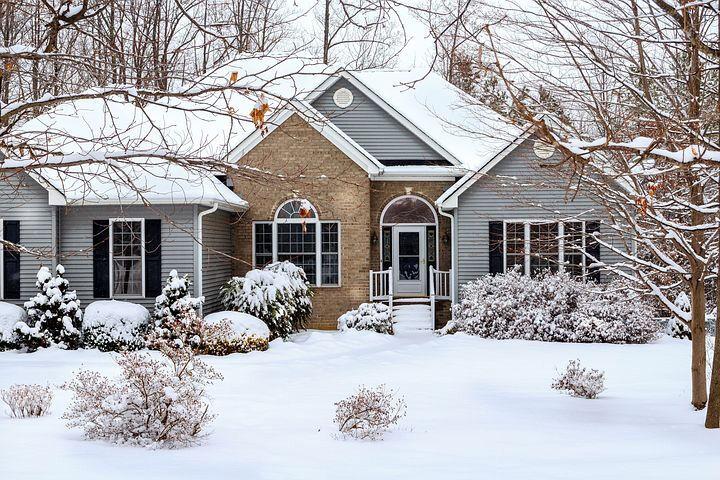 Every home has its own unique design with different specifications to withstand elements that could start the deterioration. Each part of the house plays its role to keep everything inside warm and cozy. Being a homeowner requires a huge responsibility to take care of the property and perform regular maintenance to make sure. 
It would be best if you keep in mind the conditions of the seasons where you live. The different conditions can have harmful effects on your house, whether it's heat waves, blizzards, or anything in between. To prepare your home for winter, you must make a significant time before the season comes. Here is a list of pointers on how to prepare your home for winter.
Inspect the HVAC of Your Home
The air conditioning and heating system of any home commonly last twelve to fifteen years, depending on the maintenance you are doing. Some can last up to twenty years with regular check-ups and proper usage of the system.
You should know when the winter season will come to inspect and perform proper repair and maintenance on your heating and air conditioning systems. Preparing before winter will give you more time for repairs, and buy parts for replacement. There could be instances where the parts that you need are not available in the market. You need to find alternatives for the replacement or wait for another production of the material.
Better yet, hire a professional HVAC contractor to conduct a proper inspection of your home's air conditioning and heating system. Make sure that they are registered and a legit contractor for your protection.
Check Your Caulk, Sealant, and Paint of Exterior Wood
If your home has wood exterior walls or wood cladding exterior, you need to make sure that they are rot-resistant or pressure-treated. The trimming around your exterior doors and windows is just one-inch thick board that rots quickly if not properly treated. Replacing the trim would cost you money because of the procedure itself. Some contractors cannot retain the original look due to a very tedious work in restoring. To avoid this, make sure that the wood will not rot by applying caulk, sealant, and paint appropriately with the correct procedure. 
Patch Any Hard Surfaces and Masonry
All flat concrete surfaces develop cracks in time. It would be best if you patched these cracks with a concrete sealer to prevent water seepage and freeze over during winter. Applying sealant on your concrete surface will help make it durable to withstand any weather.
Check Your Drainage System
You must make sure that the soil around your house is flat on the level, and all foundations have proper backfilling and compaction, which will ensure that rainwater will not pool at your house's foundation. The pool could create a massive problem during winter when it freezes and thaws through the season. Check your downspouts and make sure that rainwater goes directly to the proper rain collector system. 
Investigate Your Roofing and Gutters
You may check your roofing for any deterioration that may cause leaks during the wet and winter season. Check if there are leaves in your gutters that may clog the spouts. If this happens, it may cause an overflow that may run inside your ceilings and walls. 
During winter, make an extra effort to clear the snow on your roof to prevent load pressure on your roof framing. Snow reacts with different types of roofing materials. You may want to consider using metal roofing because it can shed snow and ice with ease.
Flush Out Dirt From Your Chimney
It would help if you flushed out dirt from your chimney before the winter season to make sure that you would be able to use your fireplace when it snows. You must try to identify if there are any repair works for your chimney and fix it immediately.
You will also have the opportunity to stack up on firewood in preparation for the cold season. Make sure that you clear your home from rotten wood by adequately disposing of them. 
Preparing your home for winter can be a simple task. You should practice performing regular maintenance on your entire house and check for any repairs that you need to do. Remember that your home needs your attention to prolong its life.