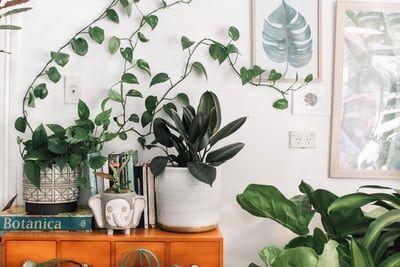 Arboriculture is a relatively new term in the field of forestry, landscaping, and gardening. The term refers to the act of studying, tending, growing, and removing individual plants based on their properties, living conditions, and growth. Arboriculture is typically described as the act of taking care of ornamental plants and enhancing their aesthetic appeal. However, this is just a minor part of this field. If you are a plant lover, you need to know the exact definition and hidden aspects of arboriculture. Since the term is also gaining traction today, learning more about this domain becomes even more critical. Here are four things you should know about arboriculture and professional arborists. 
1. History
The science of examining tree health and providing optimum growing conditions was first recognized more than 120 years ago. Even though pruning and cultivating ornamental trees and shrubs were carried out in ancient Rome and Greece, the study was identified as a separate domain in the modern age. Over time, arboriculture was not just the act of taking care of ornamental plants but also studying their characteristics and making necessary changes in their living conditions for optimum growth.
2. Importance of Arboriculture
Simply put, the act of taking care of individual trees and plants is arboriculture. It is a scientific approach to taking care of your plants and ensuring optimum growth. The discipline involves equal parts of theoretical and scientific knowledge with practical gardening skills. Typically, the discipline incorporates the study of individual plants based on their response to changes in the climate and environmental conditions. Some of the tasks involved in arboriculture are fertilization, plant selection, pathogen control, shaping, and pruning trees.
Arboriculture uses science and reasoning to detect issues in plants, whereas tree surgery involves the physical presence and maintenance of trees, vines, shrubs, and perennial plants. Business owners often hire professionals in this discipline to conduct tree hazard surveys and avoid legal issues. From public parks to privately landscaped properties, the practice of arboriculture is extensively applied today.
3. Primary Responsibilities of an Arborist
Individuals possessing in-depth knowledge and practical skills in arboriculture are arborists or arboriculturists. These industry-recognized professionals are certified arborists responsible for checking the health of individual plants in specific areas. Along with studying and tending to individual plants, arborists are also responsible for researching and designing grafting methods and trimming ornamental plants. Arborists working for specific organizations or preservation sectors are also given additional tasks, some of which include researching a particular type of plant in-depth, examining tree hybrids, and finding practical solutions to save a dying tree.
Today, you can also hire a professional arborist for personal needs. If you are a landscaping enthusiast and want to take optimum care of your garden, you should consider hiring an arborist. The forest care specialists at Tree Service Sacramento suggest hiring a professional if you see visible signs of damage in your plants. Other issues such as stunted growth and excessive drying are also signs of concerns that should be diagnosed earliest. While some arborists dedicate their entire time teaching others about this lesser-known discipline and become full-time professors, others prefer to stay in the lab and do research instead of physically tending to the plants.
4. Difference between Arboriculture and Landscaping
People often use the terms arboriculture and landscaping interchangeably. However, both times are poles apart and represent different disciplines. While the landscaping domain collectively supervises the growth of trees and ensures the healthy development of plants as a group, arboriculture represents the study of individual plants. Typically, landscaping is associated with the look and visual appeal of a yard or a green field, whereas arboriculture is linked with the health of the trees growing in the yard.
At times, arboriculture is also confused with forestry, which overlooks the health of multiple trees at once. Specialists working in the forestry domains often segregate and examine the trees based on the species and type. They analyze the health of the plants based on the typical properties they possess. On the other hand, arborists consider the health of each plant based on the living conditions, climate, and visual signs of stunted growth or any further damage. Arboriculture is also often compared to horticulture. While the former involves the study and pruning of individual trees, the latter focuses on plants' science and theoretical aspects.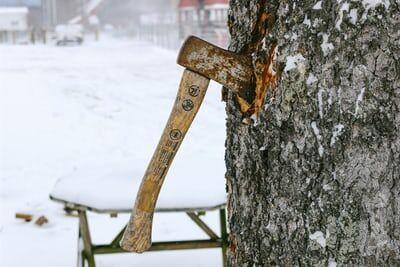 Arboriculture is much more than these fundamental aspects. However, since you are now familiar with the exact terminology and its inner workings, you are ready to delve deeper and find out more about this exciting domain. If you are a plant lover, you can also consider taking up arboriculture as a career path.