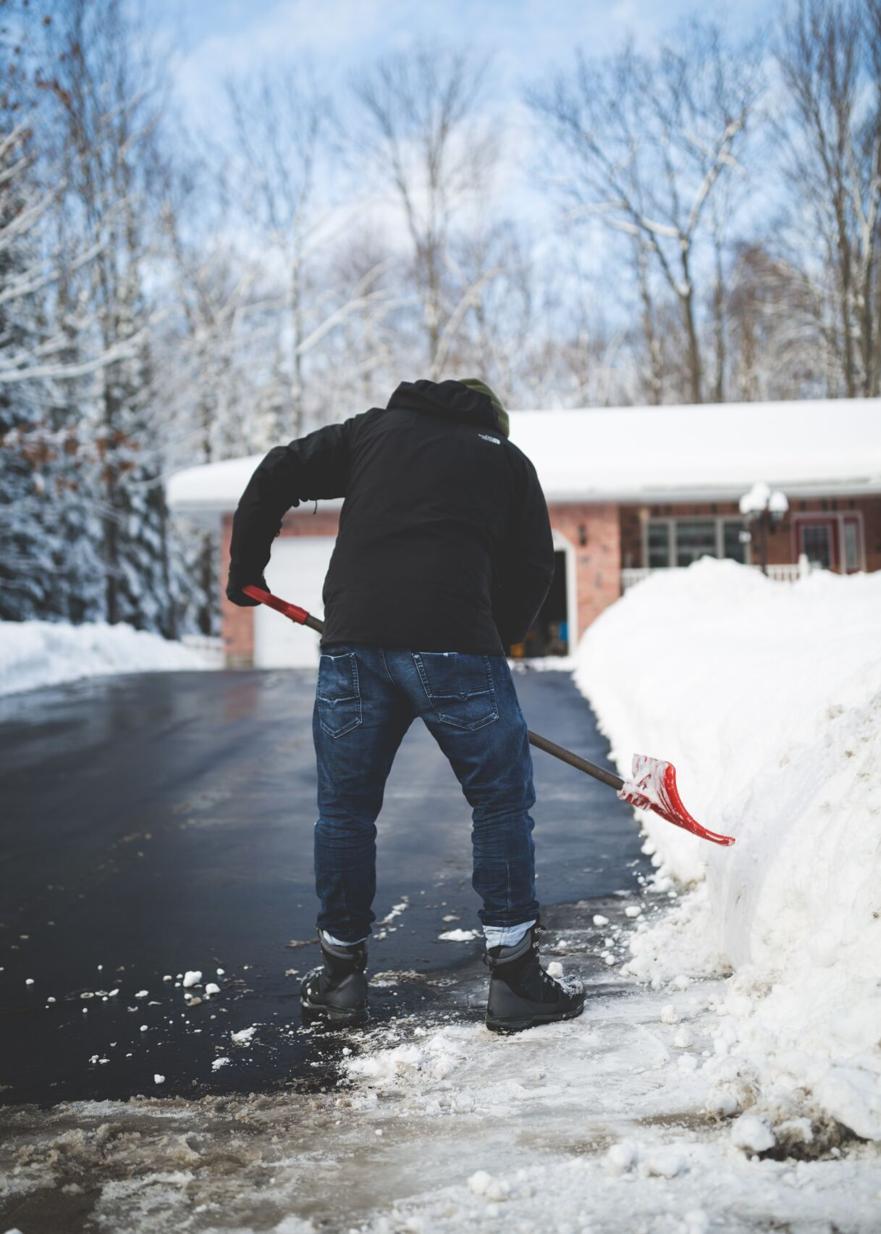 The ideal time for folks to put their home on the market is generally in the spring or summer because the weather is more excellent, and they won't mind going out to see houses. However, life happens, and sometimes you have no choice but to move during the winter. Before you begin to panic because it's the holiday season and no one would possibly want to look at houses now, there are a few advantages to listing in the winter. 
One advantage is that since there are already fewer houses on the market at this time of year, your property is likely to see more traffic than if you listed during the spring. Another advantage is that buyers are more determined to find that perfect home, and some may even enter a bidding war to get your house!
With that said, it's incredibly important that your house is in tip-top shape and ready to entice buyers to make an offer. Here are a few ideas and tips that'll get your home one step closer to getting that "SOLD" sign in no time.
Keep walkways clear of snow and ice.
Although winter brings snow and ice, it shouldn't stop you from getting as many people into your home as you can - not to mention it's a safety hazard if you leave the snow and ice covering walkways, steps, and the driveway. Also, if the ice is a problem, throw out some salt or sand, so folks are safe walking onto your property.
Outdoor maintenance is essential.
Even if there isn't snow on the ground, you should make sure the exterior of your home looks incredible. Clean out the gutters; make sure the lawn is free of dead leaves, acorns, and other debris. Make sure all outdoor lighting works. On the more beautiful days, you may even want to power-wash the driveway, siding, patio furniture, and so on. 
Go around the house and declutter everything.
We know that your home is your sanctuary, but you're going to have to come to terms that buyers do not want to see your nicknacks, the rock collection you've cultivated from your travels, or even your piles and piles of shoes in the closet. You have to go through the entire house and remove non-essential items so that potential buyers have an unobstructed view of the house and its features. 
Note: Don't put the removed clutter in the basement, attic, garage, or shed! Buyers want to see these things too!
Always keep the house in showing condition.
It's essential to keep your house immaculate and ready for an impromptu showing - no one likes to see dust bunnies in the corners or an oven that doesn't look clean. Even if you are a neat freak, consider hiring a professional cleaning team to come in and deep clean the entire house. They'll get the home sparkling clean in no time. It'll just be up to you to keep it that way!
Consider tackling a renovation project or two.
Now, we know that you're trying to sell your house and aren't interested in taking on any renovation projects - that costs money! Yet, there are some home improvement projects with high ROI that will increase your home's value and appeal to buyers. Things like a patio, dedicated office space, new or refinished hardwood floors are great starters.
Lighting is important
Winter is usually dark and gloomy, which doesn't do your house any favors in lighting (unless there's snow on the ground!). Buyers want to see the room in all its glory, and to do that; you need ample lighting. Open the curtains and turn on every light in the house if need be. The more light you have, the better buyers will be able to assess the home.
Keep the house at a comfortable temperature.
Although you may like to keep your home nice and toasty, you don't want it to feel like a sauna whenever potential buyers come to the house. We recommend keeping the temperature somewhere in the 68° to 72° range, as it's cold enough so buyers won't freeze, but also warm enough so they won't get hot when touring the home.
Use season-appropriate decor
One of our favorite (but overlooked) rules for getting ready to sell is to ignore a real estate agent's winter decorating tips. Of course, you want to decorate your home to give it some charm and personality, but you don't want to overdo it. You can decorate the exterior of your home with bales of hay and corn stalks for Halloween and Thanksgiving. You can even put up Christmas lights. You can use scented pinecones in baskets, poinsettias to decorate the mantel. The name of the game here is to use neutral seasonal decor tastefully. 
Create a welcoming living space
In winter, you want to create a space that is cozy, warm, and inviting. If you have a fireplace, have a fire going. Drape a fuzzy blanket over a chair or couch. If you have a reading nook, use a warm light to illuminate the corner and even place a book or two on a side table. For the dining room, set up the table as though it's ready for a lovely dinner. The point of these little touches is to help buyers picture what their winters could be like if they bought your home.
Keep a neutral color palette.
A fresh coat of paint can go a long way to freshen up the interior of the home. A neutral color palette appeals to a more extensive buyer base because they won't be distracted by loud colors as they go through the house. In general, neutral colors go with any decor, helping buyers envision their belongings in the home.