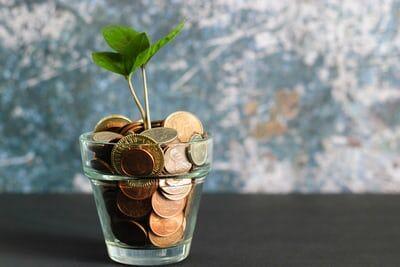 Our unstable economy has made it pretty challenging for us to manage our expenses effectively. Almost everyone today has to deal with financial issues at one point or another. We are primarily considering the recent pandemic. Not only have we had to deal with lockdown restrictions, traveling limits, and health issues, but also extreme economic downturns. Covid-19 lockdowns caused numerous layoffs, which became the primary source of financial stress for many people, especially millennials. 
Many factors can cause financial issues; they can be pretty hard to deal with, whether it's due to an unexpected crisis, debt, or expensive purchases. However, don't lose hope because there are many ways you can fix your financial issues and cover your expenses. Here's a quick guide on how you can do that.    
1. Create A Budget 
The first step towards dealing with your financial issues is to create a proper budget. Many people in financial debt avoid budgeting because of the stress; however, they spend even more money. To prevent this, it's best to create a budget that systematically details all of your expenses. There are many apps, software, and budgeting tools you can use. You can also stay old school and list your budget on paper.  
Make sure you list all of your expenses, both short and long-term. Then, compare your monthly expenses with your salary to ensure you're not spending more than you're earning. Your costs can include:
Mortgage 
Car loan repayment 
Student loans
Insurance 
Taxes 
Savings 
Household necessities 
Bills  
2. Cut Down On Your Expenses
If the cost of your expenses is more than your actual salary, then you're living in debt, which can become a problem in the long term. To deal with this, you need to cut down on your monthly expenses by first analyzing each of your costs, then shortlist the ones that can be reduced or eliminated. For example, you can start saving money by not eating out more than once per week, or you could keep a lookout for deals at your grocery store. Small savings like these can help you a lot in the long term. 
3. Establish An Emergency Fund 
An emergency fund will help you deal with financial stress. It should contain at least $1000 to deal with unexpected expenses. Even if you don't have room in your budget to save, try to put aside a minimal amount every month. After a while, your emergency fund will have a sufficient amount to support you in case of emergencies. Not only will this give you financial relief but also a psychological one, since you'll be confident that you have the funds to deal with any emergency.  
4. Pay With Cash Instead Of Credit 
Although debit and credit cards provide convenience, cash can be easier to manage. Moreover, since you'd have a limited amount of money at a time, you won't be tempted to make unnecessary purchases, whereas a credit or debit card would give you the freedom to spend recklessly. Credit card repayments can be quite a headache if not appropriately controlled; therefore, it's better to keep cash rather than carry your credit card for day-to-day tasks.   
5. Ask For Help 
Most people dealing with financial issues get embarrassed talking about it or asking for help to deal with it. It can be difficult for people to admit their financial standing, but if you want to deal with your money problems effectively, you need to ask for assistance. Some firms and services can help you effectively manage your budget. Whether you get assistance from a debt management advisor, financial counselor, or financial planning expert, remember to consider all your requirements before selecting a service to help you. If you reside near Singapore, you should first research the financial firm to find a reliable and licensed money lender in Singapore. Ensure you consider all your options before settling for one. Lenders can help you solve emergency financial problems in case you don't have an emergency fund. 
6. Try To Increase Your Income 
There are times when you're trying your best to cut down on expenses, but you still can't get a grasp on your financial problems. In these cases, you can instead focus on trying to increase your income. For example, you can work overtime, offer products or services for some extra cash, get a second job, or sell stuff you don't need anymore. Any of these options can help you generate some extra income which you can use to manage your financial issues.  
In this day and age, most of us are struggling with one problem or another. Financial issues can be challenging to deal with, but you can break free of them with the proper assistance and effort in no time. Effectively budget cut down on expenses and earn extra income to help you deal with these issues.