Photo Above: Youth United is an affiliate-driven program in which community youth come together to completely fund and build a Habitat home. Youth ages 5 to 25 serve as the leaders, planners, fund-raisers and public relations specialists, while youth ages 16 to 25 build the house on site. Photo courtesy of HFHI/Steffan
A growing trend among world travelers, 'vacations with a purpose' (or simply 'voluntourism') extends the unique opportunity to further engage social responsibility; while on vacation, tourists can impact local communities with a variety of volunteer projects through various non-profit organizations. And according to several travel surveys and polls, it appears this trend has been gaining in popularity over the past decade; the Travel Industry of America has previously noted that 55 million Americans have participated in 'voluntourism'-type vacations at least once during their lifetime, and that more than twice that number had plans to do so in the near future as well.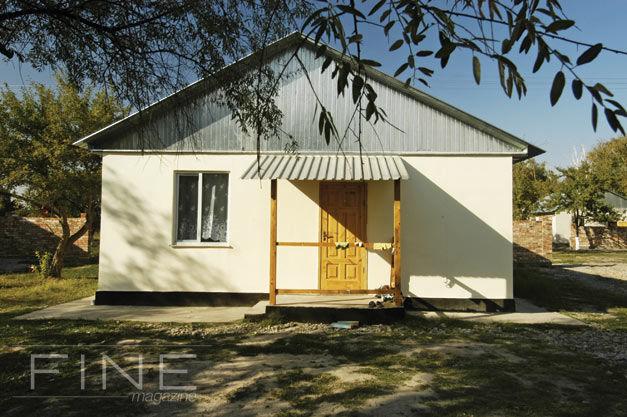 Photo Above: Habitat builds in nearly 20 countries in Europe and Central Asia. The home to the left is in Bishkek, Kyrgyzstan, where 71 percent of its population live below the poverty line. Habitat is the only organization in the country that provides no-profit, long-term mortgages for homes. Photo courtesy of HFHI/Steffan Hacker.
Whether you are helping to build schools in the Andes or hospitals in eastern Europe, even repairing trails and roads in Nepal, many non-profit organizations offer year-round programs and projects for tourists to assist during their stay. Here are two such programs, featuring worldwide travel with the opportunity to lend a hand at the same time:
Habitat for Humanity
The opportunities to 'vacation with a purpose' are plentiful around the globe with Habitat for Humanity, building safe, affordable housing for the low-income in poverty-stricken areas.  Caring individuals eager to help can donate time and talent, anything from pounding nails to financing expertise for a construction site; all of which makes a difference in prospective families' lives, while offering a life-changing experience for anyone volunteering. Vacationing this way contributes something to others less fortunate but has an added benefit of being able to immerse oneself in another country and culture — fusing giving while seeing the world in the process.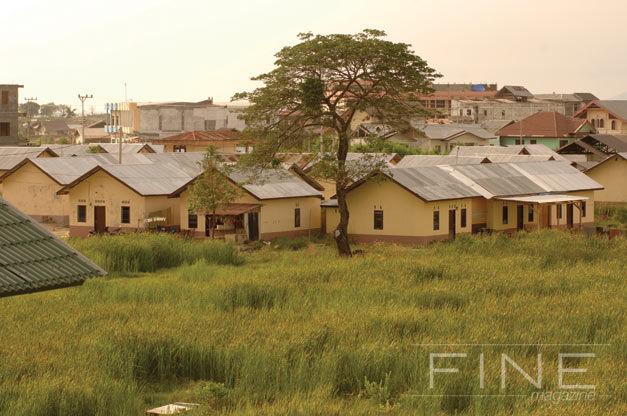 Photo Above: Habitat's presence in the Asia-Pacific region reaches more than 25 countries. The devastating 2004 earthquake and tsunami affected families in many countries in this region. Habitat has helped thousands of families rebuild communities like the cluster of Indonesian houses pictured. Photo courtesy of HFH/Kim MacDonald.
Interestingly, Habitat for Humanity has operations in 80-plus countries and has helped more than two million people worldwide to-date. Volunteer programs and projects are available in Asia and the Pacific, Africa and the Middle East, Central Europe, Latin America and the Caribbean, along with North America; with short-term volunteer opportunities ranging between one and three weeks in duration, projects assist in achieving Habitat's mission in curbing substandard housing, homelessness and inhumane living conditions. The Global Village arm of Habitat arranges projects by "coordinating teams of 10 to 12 people for 10 to 12 days, on average," says Global Village Volunteer Engagement Director, David Minich.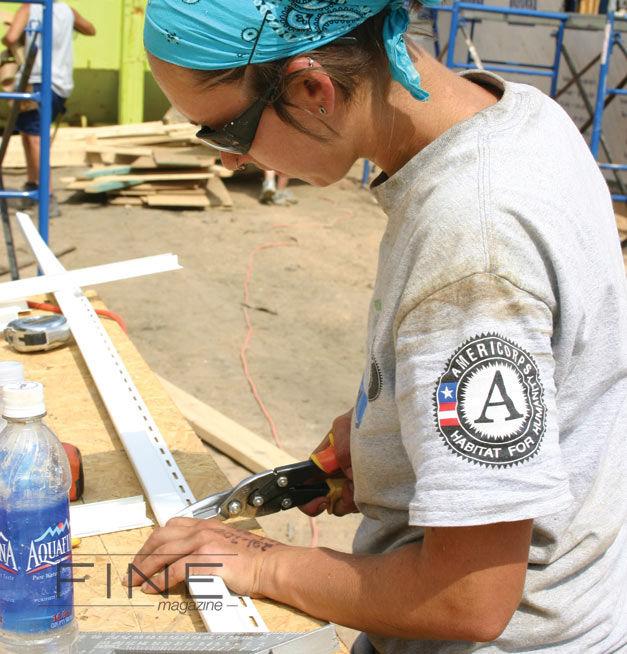 Photo Above: AmeriCorps offers people of all ages the opportunity to devote one year to full-time service with Habitat for Humanity affiliates throughout North America. AmeriCorps members work in construction or in capacity-building positions, like volunteer management and resource development. Photo courtesy of HFHI/Rebecca Hines.
"It's an intense emotional, spiritual and physical experience, with some volunteers committing their entire vacation to a project."
Minich adds, "It's an intense emotional, spiritual and physical experience" with some volunteers committing their entire vacation to a project." Some individuals have gone out 15 to 20 times," he finishes. No greater 'vacation with a purpose' testimony has such profound affects as volunteers who witness the locals they help serve as being as committed to each other as they are to themselves.
Upcoming Global Village Trips
Fiji [April 13-26; August 13-28; August 31-Sept. 15]
New Zealand [May 19-June 1; June 29-July 13]
Portugal [June 8-18]
South Africa [June 8-17; August 10-19]
Thailand [June 16-30; June 30-July 13; July 21-Aug. 3]
Additional trips and dates are available year-round.
Habitat for Humanity
Wild Side Hawaii Eco Tours
Owned and operated by veteran marine biologist, Victoria (Tori) Cullins, Wild Side Hawaii operates two boats out of Oahu, Hawaii (Waianae Boat Harbor and Kewalo Basin Harbor, near Waikiki) for the holistic marine mammal excursions of a lifetime.  It is a company that makes good use of volunteers who love to 'vacation with a purpose' and who love nature as well. Outing sizes are small to facilitate intimacy and research, with one boat carrying passenger loads of six people, while the other takes no more than 16, providing the least environmental impact.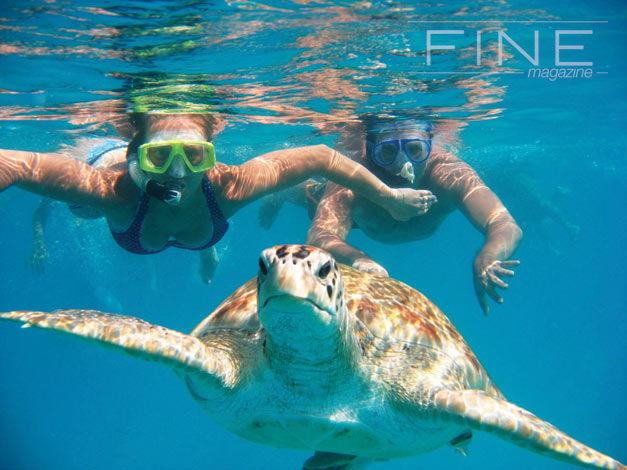 On a mission to simply conserve the natural landscape of Hawaii and its surrounding waters, Wild Side Hawaii's volunteer projects assist with the collection of gathering data onboard and underwater — a type of field study that focuses on marine mammals, turtles and coral reef research programs; including whale and dolphin research, surveying the reef to monitor the health of the ecosystem, along with animal identification and numbers. And while participants have the opportunity to observe sea life up-close, even photographing species and snorkeling with turtles, it is the scientific data collected that is critical and necessary for conservation and animal well-being around the island.
The fundamental difference in Wild Side excursions is further set apart by their sustainable eco-tourism focus combined with scientific and educational goals. Manager Elizabeth Hartford describes it as 'edutaining' – a unique fusion of education and entertainment as volunteers and passengers observe whale behavior or dolphin pods. By limiting group size "our goal is to promote sustainable tourism over time," says Hartford. "After all, we don't want to love nature to death. Plus, small groups allow our staff and volunteers to take photo identification of dolphin populations or record animal behaviors that are used for scientific purposes."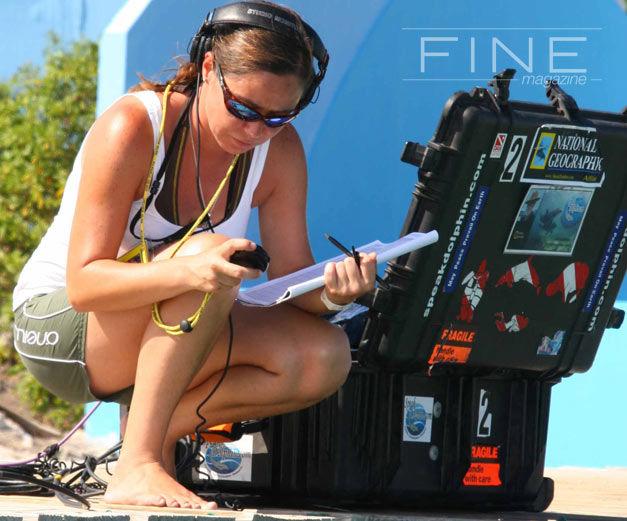 "We take education and stewardship very seriously and work closely with the Wild Dolphin Foundation," she adds. "We train our volunteers to participate in the research we perform.  Some volunteers come for a day; some for six to eight weeks. Volunteers have included a high school student, other marine biologists, a physicist, a stay-at-home mom, and professions in between. We teach them to record behaviors and do population counts. Some species have very small numbers and are put on the endangered lists because of the information we provide, and our volunteers are indispensable in this."
'Vacationing with a purpose' in the waters around Oahu can profoundly impact volunteers. "Some," notes Hartford, "even become our staff."
Wild Side Hawaii