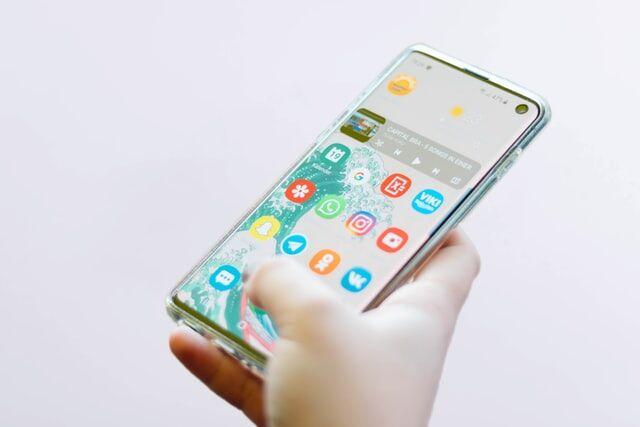 There are more than 8 million apps in the market. 70% of them don't even manage to get more than 10k downloads, and less than 1% of the total apps get more than a million Downloads. So, how can you bring your app into this holy One Percent? 
Here is a complete guide on 'How to launch an app' with eight actionable steps to do before publishing that can make your app go viral.
 Test your app in the real world with your target audience
It is the most crucial step before publishing any app. You should know if your app is performing the function for which it is made. An app may pass all the lab tests, but the real-world scenarios are entirely different. 
How to test your app with real, targeted people before its launch? 
If you have a reasonable budget, then you can run small advertisement campaigns on Facebook or Twitter, or LinkedIn depending upon your target audience so that people can use your app and you can collect initial data about the audience's interactions with your app. If you have a tight budget, then you have to enter into the field; tell people about your app directly (Going to people one by one physically can be time taking and tiring), but you will get the most critical data for publishing an app - The real-world audience interaction data.
This brings us to our next most important step before posting an app.
1. Analyzing the audience interaction data.
This data tells how your app is performing with your target audience. Always use some powerful app analytics software for your app in the testing phase. Once you have the data of 2-3k targeted people, start analyzing it.
How to analyze the interactions data?
Check the parts of your app that retained the audience's attention for the most time and check the app's characteristics with the highest exit rate. Check whether your app has a good loading speed and is not interfering with the user experience. If the app has a meager retention rate, then improve your User interface and gather feedback. Get feedback from your initial users about the app, ask them about the things they love and what they hated about your app. Organize all this data, and you will get the first impression about the unique selling points of your app, Which is what we are going to discuss in the third point.
2. Define your app's purpose
Do your research. Study the end research of your app's data and user experience. Your UX and UI litmus test marketing strategy help in developing your app's purpose. You will need to run interactive campaigns around your app's users. This needs to be done to enjoy using your app and get more out of it. Even if your app is a free and utility-based app with little or no value-added, it does have something unique or needs to get the best UX. Users need to be provided with an excellent UX. Make sure your UX is intuitive to the point that your users understand the functionality of your app in an instant. Apps need to be designed keeping in mind all factors. A good UX will increase the sales and engagement of your app. 
3. Research your target audience
Research your app category, create your business model, acquire customer data, and campaign for 'product and marketing.' Get 10x performance with correct targeting of users and messaging. Get visibility and traction through positive reviews and App Store Uptake and sales. Create a marketing plan and also a target audience. Developing an app from zero to a thousand user base in a short period requires a lot of hard work and, in a way, challenges all existing norms and orthodoxies. Furthermore, a few more methods and processes are tried and tested to grow your app business from zero to a million.
4. Design and develop the app
Research your Customers 'How much would they pay for the product you are building?'
You probably spend a lot of time running through information on the app. After completing the research, you want to connect with your target customers. You get a call, sort through their requirements, and then drop them to the project. If you're going to get the app into the top 100's, you might also need to conduct some surveys. But, to start with, you might be curious about getting the app into the full 1000's. That's when your marketing team and other people on your team will need to do the work to produce high-quality audience research.
5. Test and beta test your app.
Steps to be taken before you test and launch your app. How to launch an app
Design the minimum viable product. In our initial days, we focus on the MVP. It is a placeholder product. A drawing board that makes it possible to develop a viable product. A product that sells on-demand once it's released.
Build an MVP with only the basic functionalities and ensure that your MVP is tested in a natural world environment with the actual customer using it.
Create an app trailer that would drive the customer to download the app.
Create an ad that would catch the eye of the customers.
Keep improving your MVP, making it better, more practical.  
 6. Consider Localization
And before you publish, there are certain pre-launch items that you need to do. This article is not a comprehensive checklist, but here are 7 or 8 things you need to do before launching. The first step is to know the app market you're entering. There are two options to get the data on the app store. If you're developing for Android, this is a simple process. Just navigate to the Play Store and tap on Manage. You'll be asked to enter your Google Account. Now click on Get data, enter the code you bought for your app, and click Get with Plus. You'll see data on your apps installed and ratings and reviews. Next, on iOS, the process is very similar and self-guided.
7. Define a marketing plan
Know your target audience and what their pain is and what they are looking for. Basic research on competitive markets, its importance, and what kind of offering your app has, your minimum viable product (MVP), and what should be done to validate its potential to solve the market need are a few things to begin your research with. All this while, keep the focus on what problem you are solving. Ensure that you are solving a problem that's seen by many people collectively. Talk to people who use your product and see their pain points. Then create a marketing plan which can include both the macro and micro aspects of the app.
You can also create content for social media platforms. Build a community by posting, sharing, and engaging people on social media. You can also convert your niche audience to leads with email marketing. Always pick the right time to publish and optimize your app for the right platform. An efficient and responsive mobile app can help your business become massive and grow to new heights.
Here is a revenue opportunity for an app, depending on how it's monetized and designed. Top mobile app market examples are Facebook, Apple, Waze, Foursquare, Twitter, Uber, Amazon, and a lot more. You'll have to turn the app into a significant money-maker more about revenue opportunities and market analysis.
The most important tip you will get when you start a new venture is 'execute.' You have to execute your product into the world. That's the hard part. And the problem is, most entrepreneurs try to 'be creative' and often get it wrong. So you can instead follow a how-to course or refer to a practical guide from the internet to publish your application on the app store. Now, to launch a new product and run from marketing pitches to build your initial customer base. It's the step right after launch. That's the phase when you need to find an optimized revenue model to make sure your app takes off.
Test using Emulators and Simulators
A simulator is a software that helps your computer run specific programs built for a different Operating System. Simulators, unlike emulators, do not mimic hardware. Thus one cannot investigate certain functionalities like battery usage, cellular interrupts, etc., while using simulators for testing.
The primary purpose is to allow users to run specific software that a computer cannot run directly. An emulator, on the other hand, enables you to run compiled programs on a computer. Emulators are built on top of the OS, not on top of the hardware.
Conclusion
Irrespective of what your app is about, the following aspects might help you plan better before launching and showcasing it to the world. You can begin by knowing your development cost, how much it will cost to create the entire app. Is it going to cost you a single day or a full year? To stay competitive, it is crucial to know your development cost. The moment you have some clue about it, you can decide on the technical components as well. Next, see the scope of work. Every app has a specific scope of work, and you should have a thorough understanding of your app. It would be best to spend some time looking into the scope of work, right from the initial concept to the actual output.
Mobile app testing is the process of trying your app before it is launched in the market. As you build your app, you can test its functionality and progress using LambdaTest Mobile app testing feature backed by the Cloud platform. This helps remove all bugs and irregularities from the application. It also ensures that the application's functionality is not compromised and users get a pleasing experience using the app. With LambdaTest, you can test mobile applications manually to ensure that your application performs seamlessly across any Android emulator and iOS simulator.