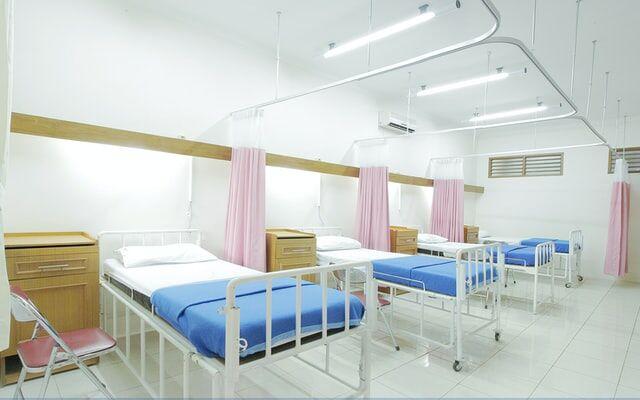 Foreword
Hospitals provide a critical service to society. Doctors, nurses, and other medical personnel need these facilities to perform life-saving care for millions daily. To embody ideals of health and wellness, healthcare providers must offer a clean and safe environment. Quality of service is critical, and cost-effective cleaning services for hospitality and healthcare ensure a germ-free environment. 
Guidelines for proper healthcare dictate a high standard of hygiene. Professionals who specialize in medical cleaning services help facilities or offices operate at maximum efficiency in various ways. Below we've put together five advantages to demonstrate why janitorial services are invaluable in the healthcare industry. 
Safety
Health and safety are proverbial peas in a pod. They cannot be mutually exclusive, and a reliable health service understands the need for harmony between them. Let's consider the two groups of people you'll find in a healthcare facility: healthcare workers and patients.  
Healthcare workers are often in danger of being exposed to infections, viruses, and various forms of bacteria. Patients who have to recover in unhealthy environments will struggle to get better and face additional infections or injuries. In the worst-case scenario, these environments can even be fatal. Facilities that skirt compliance regulations can be held liable for any complications, for example, from surgery.
Professional cleaning services remove the need to worry about safety hazards. They negate the need for in-house maintenance and will prevent the spread of contagions. Choosing commercial cleaners will keep any healthcare facility free from health and safety hazards. Ensure that patients and staff remain safe and satisfied by hiring expert janitorial services.
Satisfaction
Patient and visitor satisfaction leads to increased reputability. Maintaining a clean, professional appearance will lead to return visits and organic growth through word-of-mouth praise. An unhealthy or unclean environment provokes the opposite reaction and can lead to adverse outcomes such as bad reputation, less profit, and, at worst, complete bankruptcy.
Clean and sanitary waiting rooms, wards, and offices prevent feelings of discomfort. Compared to dusty furniture and visible dirt, fresh linens and other supplies increase patients' recovery rate. A healthy environment helps to convey an atmosphere of positivity for staff and patients.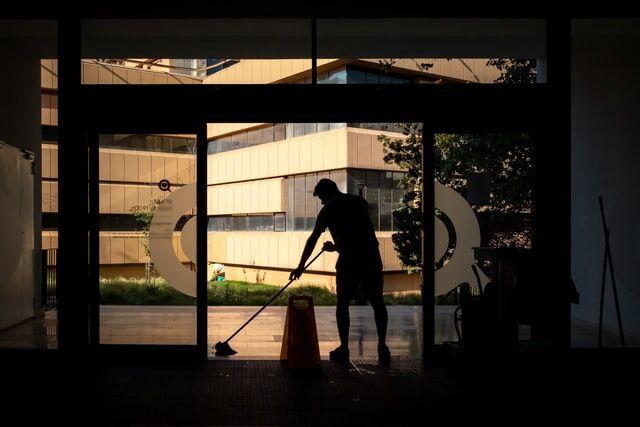 Compliance 
Regulatory bodies and statutes such as the Center for Disease Control (CDC) and the Health Insurance Portability and Accountability Act (HIPAA) require specific regulatory standards. These standards are not only for health and safety; they also ensure that health service providers do not risk any legal repercussions while in operation. 
According to the CDC, approximately 5% of all patients admitted to healthcare facilities suffer secondary infections while under care. Due to high levels of traffic, hospitals face a daily onslaught from any number of threats. Legal requirements must be strictly adhered to. Any non-compliance can potentially lead to law violations, court cases, and costly fines.
Professional cleaners are well-versed in regulatory standards. Many specialize in specific areas of healthcare, and reliable expertise can be found for any janitorial requirements. From infection control to preventative maintenance, these services can take care of any hygiene-related issues. Hospitals and other service providers often face regular audits and inspections. Preventive maintenance allows these facilities to operate without fear of fines or closure.
Professionalism
Cleaning programs that rely on inexperienced cleaners leave many facilities vulnerable to contamination and severe problems for these locations. When no expertise is available, the difference in the standard of work is immediately noticeable. State and local agencies need clean waiting areas and patient rooms. The CDC divides janitorial services into two categories, namely 'cleaning' and 'disinfection. '
Commercial cleaning services make use of specialized tools and equipment. These services ensure that both cleaning standards and disinfection protocols are adequately performed. Keeping non-disposable PPE clean, for example, is just as important as contact surfaces. Reliable cleaners are compliant with all legal requirements and are well-equipped with specialized, cost-effective, and environmentally-friendly equipment. 
Consistency 
Dealing with germs and diseases requires regular cleaning. Due to the regularity with which facilities have to deal with adverse factors, these facilities must be cleaned and disinfected consistently as standard service can prevent sickness and cross-contamination. Commercial cleaners can be relied upon to perform regular cleaning duties with a high degree of professionalism. There is no danger of half-jobs or poor-quality cleaning.
Commercial cleaning also provides a cost-effective means of getting the job done correctly. Hiring a janitorial service allows healthcare workers to focus on their assigned duties and prevents them from overwork or managing unnecessary tasks like cleaning or infection control. A healthy staff is more positive. They can provide more effective care and will need less time off for illness. Avoid overworked staff by outsourcing cleaning and disinfection requirements.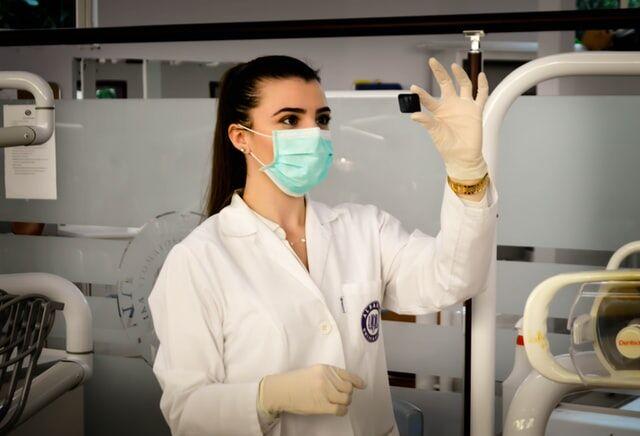 Conclusion
Healthcare workers and service facilities are susceptible to many dangerous diseases. Healthcare-acquired infection (HAI), otherwise known as a nosocomial infection, is a well-known issue healthcare service providers face. Children and the elderly are more prone to catching these infections. Currently, there are many diseases likely to spread in a hospital setting. These infections range from respiratory viruses like RSV (Respiratory Syncytial Virus) to bodily fluid contamination like the Rotavirus.
When choosing a cleaning service, ensure that it is a provider committed to meeting your standards and expectations. These service providers can save costs in the long term and remove the need to purchase expensive supplies and equipment. Having an in-house cleaning service comes with its problems. Besides certification requirements, these services require additional staff salaries as well as human resource management. Cleaning supplies and equipment require significant investment, and maintaining these supplies can cost a considerable amount.
As we've mentioned, an unsanitary location is not likely to be profitable. Patient satisfaction is a major priority for healthcare providers. An unhealthy facility is unlikely to be a good experience for patients, visitors, and employees. To be profitable and reputable, hospitals and healthcare facilities should ensure that they provide as high-quality a service as possible. Hiring professional cleaners will allow these institutions to operate as efficiently as possible.