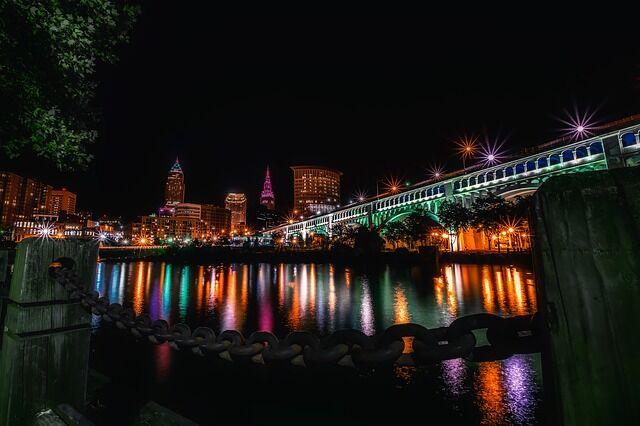 If you are reading this, you either live in Cleveland or you will soon live in Cleveland. I completely understand both of those types of people, Cleveland is a gorgeous place to live. Just ask Betty White.
Cleveland has wonderful parks, great restaurants, lovely neighborhoods and is very enticingly affordable to get around in. As with most things in life though, there is a list. We have listed a few of the best places to live in Cleveland, ranked in no particular order other than which ones stood out the most to me.
Pepper Pike
Full of trees and an abundance of greenery, Pepper Pike is a gorgeous small town filled with all the things you would expect from a close-knit community like this one. Complete with nation leading private and public schools, a fantastic grocery store and an excellent network hospital, Pepper Pike has all you could want from a neighbourhood.
Bay Village
With their amazing school district, sense of community and how safe the neighbourhood is, Bay Village has to get a mention on our list. This town gives you a small-town vibe but also provides locals with urban conveniences. If you are looking to sell your home and relocate within Cleveland, get in touch with the best team for the job at webuycle.com.
Highland Heights
This East-side suburb of less than 10 000 residents makes our list because of the laid-back lifestyle residents lead. With many residents having retired, Highland Heights is a peaceful place to live. There is a wonderful golf course here and lovely little restaurants nearby. Highland Heights boasts friendly living in a safe environment away from the hustle and bustle of city life.
Lakewood
Lakewood is a great choice for liberal young professionals. This suburb of Cleveland is in Cuyahoga County and offers residents an urban suburban mix with most residents renting their homes. This location is packed full of bars, restaurants, trendy green tea bars and coffee shops. Lakewood is a welcoming community with friendly residents.
Bainbridge
Bainbridge makes you feel at home as soon as you arrive. With highly rated public schools and a close-knit community, this little city in the country is home to a mix of residents; from young families to content retirees. Bainbridge has a small town vibe but still offers the prospect of discovering something new about it every day.
Westlake
Westlake is a quiet suburb with convenient access to downtown Cleveland. This quaint suburb boasts a wonderful schooling system and a great safety rating. Westlake has an array of shops, restaurants and cafes – not to mention its most famous attraction, Crocker Park. This safe and secure neighbourhood offers great opportunities for all ages. 
Solon
Solon is an affluent suburb that was largely developed in the late 90s to early 2000s. With a lovely small town feel and a marching band that the residents are most proud of (and a football team but mostly the marching band…). It is a safe and extremely neighbourly, which makes it the perfect place for families with young children.