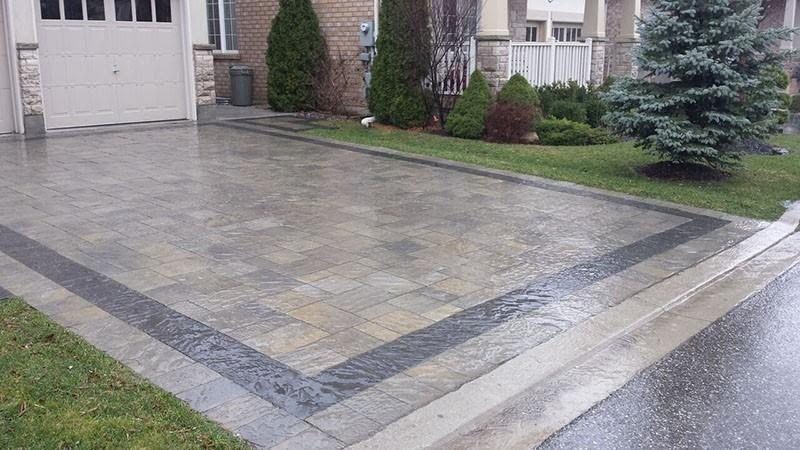 A new driveway installation can be quite costly. Fortunately, it adds to the overall value and curb appeal to your property. If the driveway is maintained well, it indicates that you take pride in your property and you can invest heavily to make it more welcoming.
To keep your driveways in great shape, driveway installation experts Resi-Stone recommends the following driveway maintenance tips;
Remove stains as soon as possible

Avoid heavy traffic of large vehicles

Avoid deicing chemicals
Here is a comprehensive guide of how you can successfully take care of and maintain different types of driveways.
Concrete driveway maintenance tips
The secret to maintaining a great concrete driveway is by cleaning and sealing it regularly. According to experts, a concrete driveway must be sealed every two years or whenever you notice that the finish is wearing off.
If your driveway is being used every day and you do not live in an area with severe weather, then you should make sure that it is maintained perfectly.
How often you should clean your concrete driveway depends on the level of traffic it gets and the specific type of vehicles parked on it. Note that any fluid leaks must be cleaned up immediately as it can seep into the concrete and probably discolour it.
Brick driveway maintenance tips
The process of installing a brick driveway is time-consuming and expensive as well. So, proper maintenance is recommended to help it last longer and maintain its quality. Experts advise you to remove weeds frequently. At least once a week, take a walk over your lovely brick driveway and remove the grass and weeds that might have started growing along the driveway or between the bricks.
Driveways often build-up lots of mud and dirt in between the bricks. Consider purchasing a outdoor brush and sweep and hose the driveway regularly to remove dirt from the bricks. This will prevent it from packing down and making the cleaning process more difficult.
Gravel driveway maintenance tips
Property owners consider a gravel driveway to be one of the least expensive options when it comes to installing a new driveway. More people are opting for this type of driveway due to the material's durability and affordable prices.
It is wise to check regularly as weeds tend to grow on these driveways. It is also difficult to can rake other types of rubbish found on the driveway. Potholes are one of the major reasons most people forego gravel driveways. If you do notice a pothole on your driveway, fill the hole with sand and raking the gravel level again. The replace the gravel, and your driveway will always look great.
Asphalt driveway maintenance tips
Asphalt is a popular driveway choice for many property owners. It can look fantastic when you have it installed. However, without care and proper maintenance, it can get damaged easily.
Once every week, consider pulling out your garden hose and rinse off the asphalt driveway to remove the accumulated dirt and debris. Avoid getting any spills such as gasoline or motor oil on the driveway as these can cause damage to its surface.
Flagstone driveway maintenance tips
One of the most beautiful driveways is a flagstone driveway. It comes in many different designs, but it can be expensive. Therefore, you should take care of it. Make sure that the driveway is cleaned regularly using the right cleaning materials. All stains must be cleaned using the right product as soon as you spot them. This will ensure that your driveway will always look great.