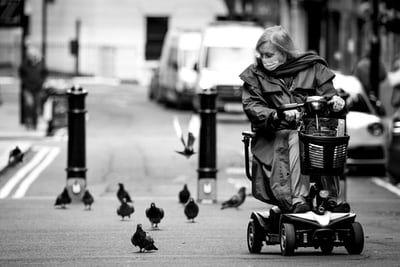 Today, mobility scooters have become an integral part of every elderly's lifestyle. This vehicle allows them to travel across long distances and move with freedom. Since the elderly are often quickly bored at home, they need to step out and meet their social group. However, if they are dependent on their family members to drive them around, they may have to wait until someone can take them out. To combat this situation, invest in a mobility scooter that is safe to drive and packed with essential features. Consider these factors to choose the right mobility scooter based on your needs. 
1. Frequency and Type of Usage
How often will you or the elderly use the scooter? Why do you need a mobility scooter? How much distance will you be covering on this vehicle? Questions like these are related to the frequency and type of usage, which can help you pick the right scooter tailored to suit specific needs. Will the scooter be majorly used indoors or outdoors? Typically, mobility scooters are two and three-wheeled. Today, four-wheeled scooters are also gaining traction due to their ease of use and the ability to cut through rough outdoor surfaces. If you need more legroom, a two or three-wheeled scooter is an ideal choice.
2. Controls
If the rider is not adept at using technology and vehicle controls, a mobility scooter with too many controls can derange their rising experience. Riders with weak manual dexterity may not be able to maneuver the scooter with both hands. Some may even struggle to operate the thumb throttle function. Since some controls need the rider to apply pressure, it may not be the right choice for people with arthritis or other medical conditions. Choose an easy ride model and equipped with minimal controls, especially if the rider is diagnosed with a medical condition. The easier the operations are, the safer the rider will be.
3. Size
Typically, mobility scooters come in small, medium, and large sizes. Small-sized scooters are generally used indoors and are equipped with small tires. They are easy to carry around and highly portable. Medium-sized scooters can be used indoors and outdoors, depending on the frequency of use and distance to be covered. If you are confused about the size, opt for a medium-sized model, which, according to the automobile enthusiasts at Mobility Paradise, is the ideal choice for all elderly. Large-sized scooters are the bulkiest and made only to be used outdoors. They are robust and more potent than other scooters.
 4. Cost
The prices of different models can vary according to the design, brand, and additional features of the mobility scooters. It would be best to consider the cost and affordability factor when buying a scooter, as some models are costly. Larger scooters with better mileage are more expensive than small, portable scooters. Typically, the price range of mobility scooters lies between $600 to $6500, depending on the size, quality, and features. If your primary purpose in buying a mobility scooter is to move around indoors, a small vehicle constructed with basic frames can fit in your budget.
5. Portability
If you are fond of traveling or are constantly on the move, you need a scooter that is small, portable, and easy to handle. Small-sized mobility scooters are usually easy to assemble and can be broken into manageable parts for you to carry around. Reassembling small-sized scooters is easy and takes a few minutes to construct the basic structure. Check the size and weight of a specific model before purchasing it, as it can affect your transportation needs and buying decision. Folding scooters are also another helpful alternative that checks the portability box. However, they can be a bit more expensive than conventional scooters.
6. Additional Features and Accessories
Some models are equipped with additional features and accessories like baskets, oxygen tank carriers, scooter lift, ramp, saddlebag, extra battery, car charger, side mirrors, lights, and many others. The more features and accessories you add, the more money you pay. You can either opt for a model with a low profile and access the basic maneuvering controls or set a higher budget to buy additional accessories depending on your needs. If you have the luxury, spend some money on extra cushioning for your seat to enhance comfort.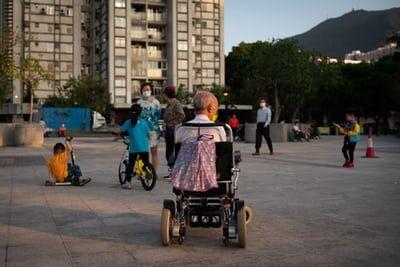 Investing in a mobility scooter is a wise choice for the elderly as it helps them become more independent and commute without anyone's help. Whether you are looking for a mobility scooter for personal use or an elderly member of your house, consider these factors when purchasing a specific model. With this, you can make an informed decision and fetch a great return on investment.