The market value of your house is not based on your monthly mortgage payment nor on your opinion of how great your property is. Rather, it is what potential homebuyers are willing to pay for your house. Some of the factors that affect how these homebuyers perceive the value of your home include the location of your property, as well as its surrounding neighborhood.
The curb appeal and the square footage of your house can also affect its property value. In this case, for you to have a good idea of how much your property currently stands in the market, you can use some of the methods listed below.
Leverage Online Valuation Tools
Thanks to the advancements in modern technology that brought forth the digital world, almost any information you need are now accessible online, including online valuation tools that can help you determine the value of your property. On a more technical note, these valuation tools are referred to as automated valuation models (AVM). The algorithm behind these tools is based on various variables such as property transfers, deeds of ownership, and tax assessments, all of which are available through public records.
However, it is important to note that while the utilization of these tools is quite convenient in knowing the value of your house, the results may not always be accurate. This is because the accuracy of the results yielded by these tools depends on the number of public records that their algorithm was able to crawl through. This means that the less data available about your neighborhood or state, the less reliable the results of the tool would be when it comes to the value of your property.
Use a Standard House Price Index Calculator
You can have a quick estimate of the market value of your house by referring to the standard house price index calculator provided by the government. Unlike the AVMs, this calculator utilizes the repeat sales method which tracks the changes in the value of a home from one sale onto the next sale. From this data that displays the fluctuation of the property value, the algorithm of the calculator yields a market value estimate.
Perhaps the primary drawback of relying on a standard house price index calculator is that it is not adjusted seasonally, nor does it account for inflation. It is also based on conforming home mortgages, or those less than half a million dollars. Nevertheless, through the use of this calculator, you will still have a good idea of how much your house has appreciated over time.
Seek the Services of a Professional Appraiser
Some surveys show that more than a quarter of homeowners determine the value of their property by hiring professional appraisers. The experts behind Parker CO Real Estate suggest that you leverage the services of the professionals if you want an accurate evaluation not only of the characteristics of your property, but the overall market as well, which is the region, city, or neighborhood where your house is located. Both of these are evaluated together with other comparable properties to yield a more accurate property value.
If the reason why you want to find out the value of your property is to sell your home, then working with a professional appraiser is the most viable option. The reason behind this is that they are most likely to have detailed information that will help you make more informed decisions regarding the sale of your property. They also have ample real-world experience essential in comparing every detail of your home to current listing and recent sales.
Perform a Comparative Market Analysis
Aside from professional appraisers, you can also ask for the help of real estate agents to determine the value of your property. In this case, you can work with them to perform a comparative market analysis (CMA) which can help you arrive at an estimated value of your house. The primary purpose of this estimation is for listing purposes.
Just keep in mind that the result may not be as accurate as the value that you will get from a professional appraiser because a CMA is not as detailed. Nevertheless, real estate agents will usually take little or no fees in exchange for a CMA. However, they may do so in the hopes of being hired as your real estate agent.
Evaluate Comparable Properties
Both online valuation tools and professional appraisals determine the value of a property based on the recent sale value of other properties having the same characteristics. In line with this, certain surveys show that more than half of the total number of homeowners come up with the value of their property by looking at other comparable properties. This can prove to be a simple and cost-effective approach because you no longer need to pay for the services of a professional appraiser, but you need to practice good and sound judgment.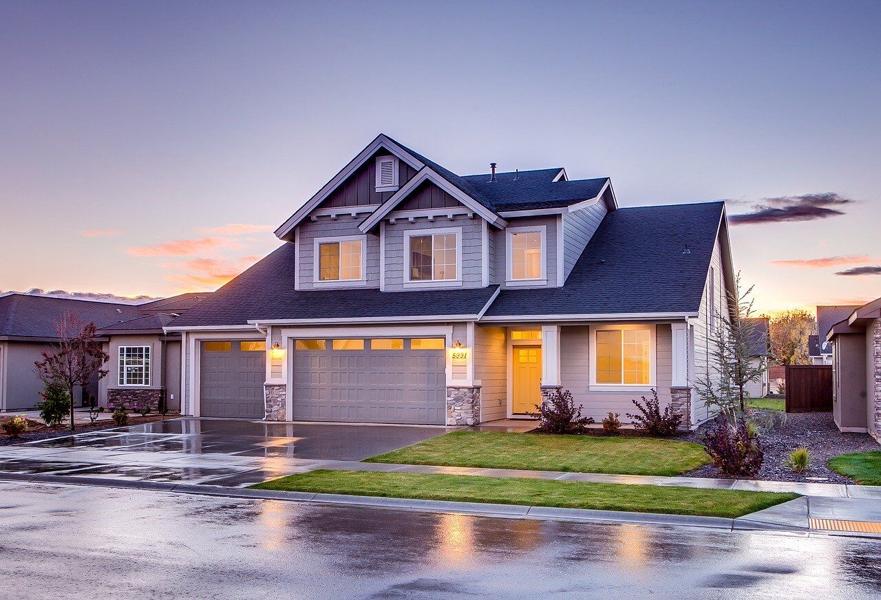 In evaluating comparable properties, you need to implement an apples-to-apples approach. This means that you need to look for properties with a similar size, condition, and upgrades with yours. Comparing a property with a similar location is important as well. You will be able to find these properties on sites where MLS listings are shown. From there, you will see their listing prices, but these may not be a hundred percent accurate. As much as possible, find at least three properties that are comparable with your home for you to get a good range on the value of your property.
There are several things that you can do to know the market value of your house. For instance, you can leverage technology and explore online valuation tools. Otherwise, you can use a standard house price index calculator that is provided by the government. There is also the option for you to hire a professional appraiser who can help you perform a comparative market analysis or evaluate comparable properties. All these are geared towards ensuring that you get an accurate property value, leading you to make the necessary improvements should you wish to increase it.