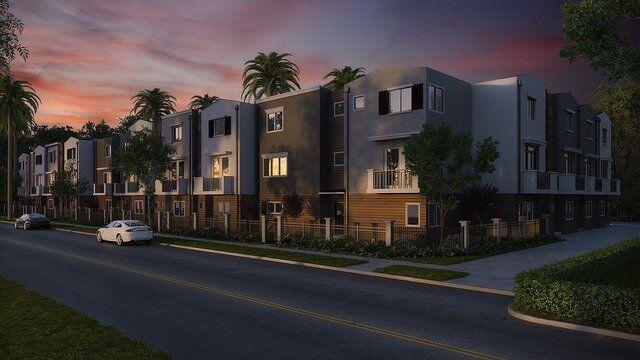 Some landlords prefer running property alone rather than utilizing a property management company. However, it can be hugely beneficial to use a full property management service. This is because property management companies usually deal directly with all the tenants, meaning they can save you a lot of money and time during the rental process.  
Even better, knowing that both your property and tenants are being handled properly is the best solution, especially if you are a landlord who needs extra guidance. This post discusses the benefits of utilizing a property management company. 
You can get the best tenants.
One of the significant benefits for the landlord utilizing a property management company is ensuring that all potential tenants are adequately screened. The good news is that many property management companies have various tools to avoid getting bad tenants. 
No wonder tenants approved by a property management company may usually cause very little damage to the property, if any, pay on time, and can stay for a longer time and cause fewer problems.
Having the right property management company to handle your property, you can even create guidelines specifying the tenants you desire to have in your property. This means you can decide to have working professionals, students, or anyone else. The property management company will then focus on getting them for you and do the right checks on your behalf. 
Manage multiple properties
You may, without help, find it hard to rent a single property. It's worth noting that one property can slightly improve your income, but it may not be enough to change the lifestyle you want when you choose to invest in property. 
This type of change means you must purchase, rent, and even sell several properties. This is where a property management company comes in handy as they can assist you in handling the stuff on your behalf and preventing many of the problems associated with the management of properties.
In short, a property management company can allow you to take a hands-off approach to your investment. It means you don't need to live near the properties, so you can treat it as a secondary job or don't need to handle the property's issues. This is because the property management company will deal with everything for you, and you can sit and watch as the money gets into your bank account.
You can shorten the vacation cycles. 
Ideally, if there is no one renting your property, then you may be losing money. But you still need to pay the taxes and bills on the property, meaning you may not see a return on the investment. This is the reason why you should always consider shortening the vacancy cycles. 
A property management service provider can help you in many ways. They can get a promotional and advertising service for properties you want to rent out. This can give you a good chance of finding new tenants quickly. Also, a property management company can use their connections to get your property on the market fast.