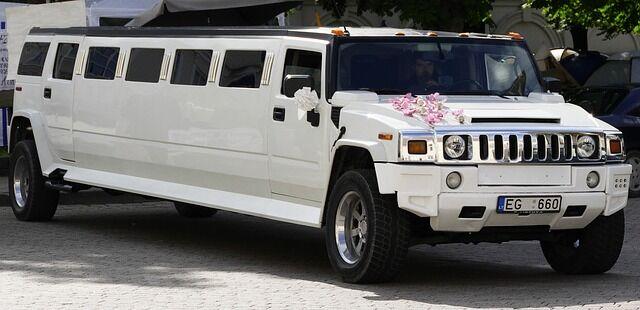 Best wishes on your engagement! It's possible that you're just starting to plan your wedding or that you're getting closer to the big day. In any case, a wedding car may be one of the items you're still looking for. To avoid any complications on your wedding day, pick a company that has certified chauffeurs and well-maintained vehicles.
Consider hiring a beautiful limousine to make your wedding more memorable and unique. Limousines have various advantages over other sorts of ordinary cars and are fashionable and wonderful to look at. 
A wedding limousine also provides the most privacy for you and your loved ones, with a private cabin, darkened windows, and a discreet, respectful driver who will make sure no one bothers you. All you have to do now is make a reservation and confirm your itinerary. You will have a stress-free day as a result of this. 
Why Hire Limousines For Your Wedding Day 
Your wedding day is undeniably one of the most important days of your life. Using services like  Perth limo hire may turn an ordinary wedding day into a memorable one, with memories you'll cherish for years. The majority of people believe that a stretch limo is the most fantastic option for a wedding. Stretch limos are stylish, and they provide lots of space for the passengers. A bridal gown, for example, will require additional space to avoid being crushed. 
They Are Comfortable And Spacious 
No bride wants to cram into a compact car in her wedding gown after all of her hard work finding the ideal dress, shoes, and accessories. When trying to fit into a conventional automobile while wearing a long wedding gown and train, the bride will most likely feel cramped and uncomfortable. Limousines are designed to provide better comfort for the bride, allowing her to avoid wrinkles in her gown.
Apart from having more legroom than a conventional automobile, limos can accommodate many people, including the entire bridal party. 
They Are of Various types. 
A wedding limo with a chauffeur is an elegant way to display your commitment and amaze your guests with your sense of taste. As each individual wants a particular level of luxury, limos are available in a variety of styles. Here are some various automobiles Perth has to offer for your big day.
1. Elegant White Chrysler 12 Seater Limousine
2. Stunning Chrysler Silver 12 Seater Limousine
3. Black & Brandy Chrysler 11 Seater Limousine
4. Champagne Chrysler 11 Seater Limousine & Sedan
So Many Extras 
A limousine service usually comes with a variety of value-added features, depending on the package you choose. For your excursion, refreshments can be arranged. You'll have air conditioning, and you'll be able to listen to the latest music as you drive. You can be driven to your hotel after the wedding and have the pleasure of gazing out at the dazzling city lights on the way. 
Luxurious 
A wedding is a once-in-a-lifetime event, so you have every reason to splurge. Allow the bride to be taken away to her prince's palace as if she were a princess. A wedding limo rental will undoubtedly make her feel like royalty. Allow her to rest and unwind as she attempts to settle her anxiety on this beautiful day. A limo differs from a sedan in that it offers numerous conveniences that sedans cannot match. Before or after the wedding ceremony the couple can have some champagne to savor the moment.
Convenience In Mobility 
When you rent any of the limos listed above, you entrust the firm with all of your travel plans. This gives you more time to focus on other crucial tasks, such as setting up meetings and confirming finer details with your wedding party. You also get relieved of driving to prepare for both the wedding travel and the celebration thoroughly. You also benefit from the ease of getting picked up and dropped off directly at your front door and your destination.
Provides Safety 
Of course, from the beginning to the end of your wedding day, emotions will be running high. Having a reliable, certified driver transport you to and from your wedding is always advantageous.
A wedding is, after all, a celebration. For individuals who wish to drink alcohol at their wedding, having a luxurious and safe mode of transportation is crucial. This will allow you and your wedding party to enjoy your special day without adhering to rigorous alcohol consumption guidelines. 
Weddings are jam-packed with festivities. You'll need to plan many activities in the months leading up to your big day, and one of the most crucial things to think about is your wedding transportation. This is a crucial component of the wedding planning process that should not be overlooked, and you should make efforts to employ a chauffeured transportation service. If you're on the fence about renting a limo for your wedding, consider the reasons listed above.