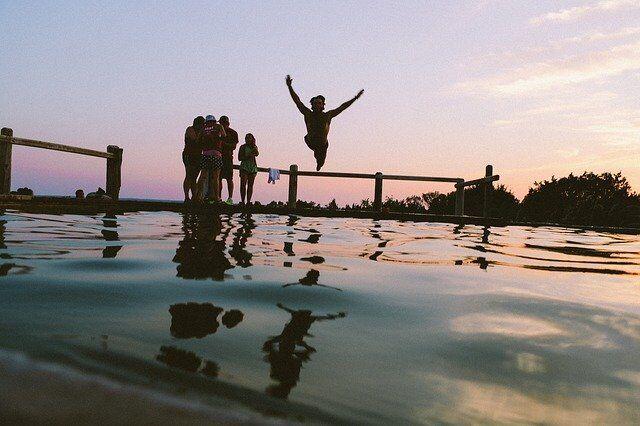 If you are feeling stuck with everyday life, it is essential to remember that you are the only one who can do something about this. Many people don't realize how easy it is to transform their life. Rather than looking at the big picture, think about taking baby steps into creating a better experience for yourself and your family. It won't be long before making these changes; you will start to feel so much better about the way things are going.
Take a Good Look at Your Environment
Now is the time to take a step back and look at your living environment. If you are not happy with where or how you are living, do something about it. From the moment your eyes open in the morning, you are faced with challenges. Sometimes, you may not be feeling well and debating whether or not to get out of bed. It could also be a situation of deciding what to do after work or on the upcoming weekend.
Use With Caution Daily Decisions
If you work from home, make sure the home office is comfortable. Otherwise, it will be challenging to focus on. Be very careful not to get distracted while trying to focus. It is straightforward to use a search engine to find something for work. Before long, you are clicking on a link for an advertisement. Before you know it, much time has been wasted, and you are wondering how that happened. These are all choices that could have been prevented if you were prepared.
Make Everyday Life Easier
One of the most important things you can do is to make your life easier. When stress is involved, it isn't easy to focus. At this point, you quickly begin to run out of patience. Before long, you are making poor choices. It requires excellent willpower to keep going. Please don't make the mistake of taking the easy route when it comes to everyday life. Instead, use willpower as a means to continue going. Before long, your job will get more comfortable, you will get smarter, and your experience will be more rewarding.
Take Away the Distractions
If you are trying to make better choices, make sure options are available. An example of this might be to always have a water bottle on your desk if you are trying to drink more water. If it seems complicated to focus on work, you may think about lighting a candle or using aromatherapy as a means to stay focused. Several things are going to distract you while you are trying to work. Thankfully, it is possible to be prepared for these distractions to turn into something worse.
ReCreate Your Office Space
Perhaps your office does not provide a lot of joy. If this is the case, it may be time to give it a makeover. Consider the option of hiring an interior decorator to come in and give it an update. Find something that brings joy to your life and use it as a means to decorate your office. Of course, a comfortable chair is essential, and so is plenty of natural light. If you are in a pleasant atmosphere, it will be easier to focus on work.
Consider Moving to a New Area
Carefully consider where you are living. If it is not a place where you are happy, it is time to do something about it. Look at different apartments in the area. Find something that is satisfactory for your way of life and something that would be useful and practical. There are several floor plans to choose from. Find something that will go well with your lifestyle, and go ahead and make it happen—considering the amount of time you will be spending in this home. It makes sense to make sure it is nothing less than perfect.
Enjoy Living Near the Water
Many people will agree, living there on the water is a great way to enjoy a better life. The water is very calming for several reasons. It doesn't matter whether you are putting your feet in the water or watching the water from a home office. Either way, it is going to offer peace and serenity. Active lifestyles come in many different forms for those willing to give Southshore Bay by Metro Places a try.
Crystal Blue Water is Waiting for You
If you are ready to start enjoying the good life, visit this website, look at different floor plans, and find the right home for your future. You work extremely hard daily. It is time to do something for yourself. If you are not already living in paradise, make it happen. Get started by making small decisions that will make everyday life so much better. This could be something as simple as redecorating your office or maybe even looking for a new career. No matter what changes need to be made, there are options available. Don't get overwhelmed with giving your life a complete transformation just yet.
Honestly, there is no reason to wait any longer. A better life is waiting for those who are willing to take the first step. Visit this website, look at the different paradise homes available, and find something that would be perfect for you. If you have always wanted to live in an area where you can enjoy the water year-round, Florida is something to consider. There are not many areas where you can enjoy the ocean with palm trees and a swim-up bar which is very close to your front door. There is no reason to wait any longer. A lavish lifestyle is waiting for you. Take the opportunity to click the link today and learn more about what you are missing. You deserve a better life near the water.