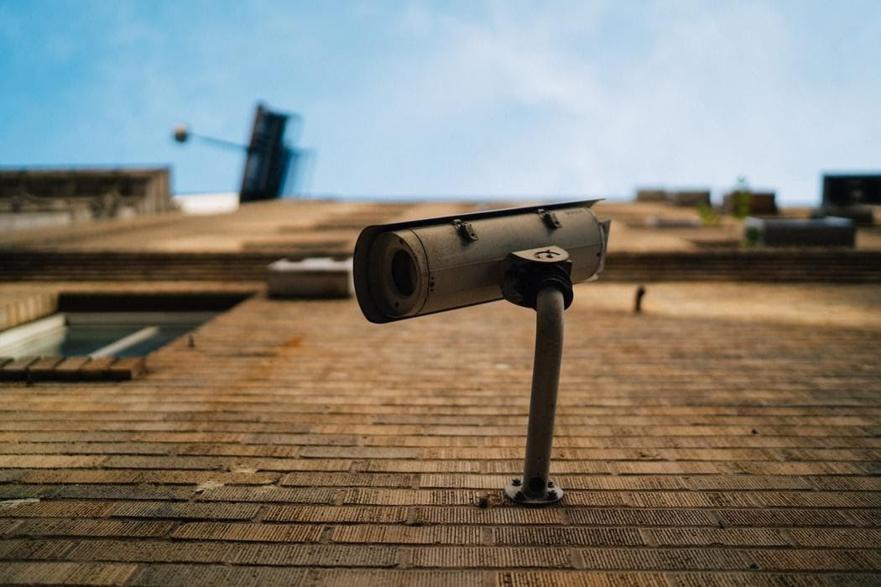 Whether you merely want to check in on your pet or are worried about theft, home security cameras can undoubtedly offer peace of mind. 
There are many options to pick from, with features like a high-definition video for best video quality, cloud storage, night vision, and two-way communication. Even so, it can feel intimidating or distressing to sort through all the available options to find a great match. 
No worries! In this post, we've listed some of the best home security cameras that could potentially meet the needs of your family and home. Take a read!
Arlo Pro 2 Camera
This home security camera is the next level 1080p HD camera with the utmost flexibility. With the Arlo Pro 2 Camera, you get to enjoy a lot of smart features. It includes sound and advanced motion detection, optional 24/7 CVR, flexible powering options, 3-second look back, rechargeable battery, night vision, and more.
The 1080p HD quality gives you peace of mind anywhere and anytime. You get videos with more clear-cut details. Thus, you can monitor your property and everyone around it in sharper details than ever before.
What's more, you have complete control of the camera in one application. You receive instant notifications when audio or motion is detected at your home and watch it live. Also, with the mobile app, you can quickly review past recordings because the camera records sound or motion-triggered events and keeps them in your cloud library. Do read a comprehensive review of this product on the Security Baron website to see if it meets your needs.
Ring Spotlight Cam
You may know the Ring brand, especially for its doorbell cameras. However, the company has expanded and took a new direction, and added its surveillance technology to the Ring Spotlight Cam. 
Since it can be challenging to look for power sources for outdoor cameras, you'll love this compact outdoor camera for its three power options. These options include solar, hardwired, and battery.
Also, it has a motion-activated, built-in spotlight that'll deter intruders in their tracks. Additionally, added features such as integration with Amazon Alexa, a 110-decibel siren, and two-way audio make the Ring Spotlight Cam a standout in outdoor security cameras. 
You can control this device from the Ring application on your computer, tablet, or phone. The easy-to-use, intuitive application provides motion settings, device health, battery level, event history, and more for the camera. 
Canary Flex
The Canary Flex has a lot of features to offer in a little package. This home security camera works either with its built-in battery or connected to power. Also, it is the only home security camera from Canary that you can use both outdoors and indoors.
What's more, it boasts other home security advantages that the company is known for, such as the person detection alerts and built-in safety panic button powered by Noonlight. This home security camera records extremely HD, crisp audio, and video with a wide-angle lens and automatic night vision.
The viewing angle makes sure that your porch, backyard, nursery, or living room is completely visible with vivid clarity. Also, the camera has a two-way feature that allows you to have real-time conversations with whoever is at home.
Another thing, the Canary Flex has AI-powered person detection so you won't get false alarms. Therefore, you immediately know when a foe or friend shows up at your house.
Wansview Security Camera
This home security camera has advanced pan-and-tilt capabilities, making it simple to scan or monitor an entire room. Also, you can completely control it from your mobile phone. Using the application, you can easily see the room by swiping your finger left, right, up, or down. 
Thus, if you suspect that your mischievous pet is scrabbling at your ottoman, you can see it right on your phone with only a flick of your finger. 
Vivint Ping Indoor Camera
The company undoubtedly has a reputation for cutting-edge home security solutions. The good news is that the Vivint Ping Indoor Camera does not disappoint. This surveillance camera transcends with video analytics, customized notifications, and impeccable integration with the Vivint Sky hub. 
Also, if you have seniors or kids at home, you will surely like the one-touch callout that allows family members to contact your phone directly from the home security camera by touching a button. However, you cannot purchase this camera alone. You have to get the entire Vivint home security system.
Takeaway
There are many home surveillance cameras to choose from today. The key here is to learn the differences of each product so that you can find that camera that meets the needs of your family and home. Aside from choosing the best security camera, you need the right set of features to secure your family and home as much as possible, as well.