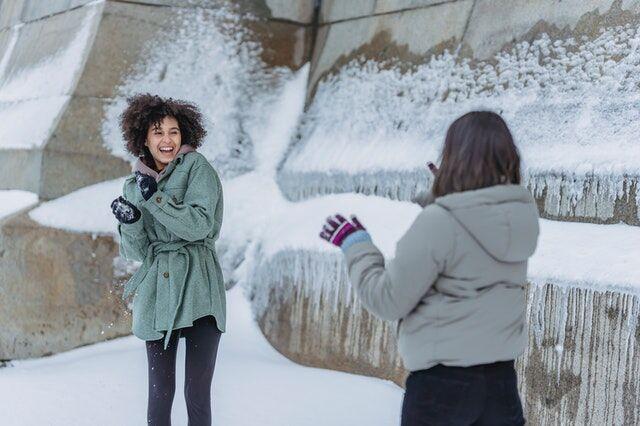 Christmas and the holidays are a great time of the year to spend with family and loved ones. Of course, times can get slightly stressful or even feel extra chilly during these winter months. Here are a few ways to increase your comfort and coziness during Christmas and enjoy the time you spend together.
Gingerbread Competitions
When you are thinking about ways to make Christmas more cozy and enjoyable, one of the best ways to do so is to spend your holidays doing fun activities at home with your family and loved ones. Making baked goods can be a tradition that you carry on throughout the years to make your time spent together memorable. Baked goods are especially great for those that are creative and competitive and perfect for people of all ages. Kids and adults will enjoy making the best gingerbread house or gingerbread men they can, and of course, at the end of it, you can eat the different creations to make cleanup a tasty treat. A gingerbread house will surely bring everyone closer and give you something to look forward to for a cozy or small Christmas gathering.
Matching Pajamas
When you consider what is comfortable and cozy, one of the things that come to mind is a set of pajamas. The perfect gift for any family or loved ones, you can get matching holiday PJs that everyone can wear. Matching PJ's also creates the perfect photo opportunity, as everyone will look cute waking up on Christmas morning to open gifts in matching clothes. You can get as festive as you want, choosing between designs that are overtly Christmas-themed or matching pajamas that still work all year round. Pajamas are the ultimate wardrobe with comfort in mind.
Always Be Ready With Hot Chocolate
No matter what you do on Christmas, whether you are opening presents together, watching movies, or building gingerbread houses, one way to ensure that everyone feels warm and cozy is with a nice cup of hot chocolate. During Christmas and colder months, nothing provides instant comfort to you like a nice hot cup of cocoa. Additionally, this is the perfect drink to have outside the house, whether you are playing in the snow or ice skating. And if you are looking for alternatives to hot chocolate, you can also consider some egg nog or other warm drinks. 
Watching Favorite Holiday Movies
If you are looking for new holiday traditions to start and maintain, consider putting on your favorite holiday movies. Movies are fantastic to have in the background when you are either opening presents, cooking holiday meals, or simply wanting to wind down after a long and joyous Christmas day. Holiday movies are all about bringing feelings of joy and happiness into your home, providing the warmth of family and togetherness. This is a perfect activity to enjoy with family, friends, or even if you are spending the holidays on your own if you guys are separated for the holidays, to bring extra cheer and spirit to your Christmas.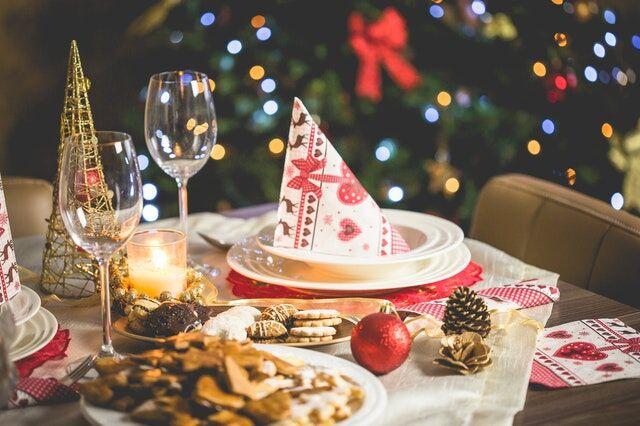 Setting The Mood With Christmas Vinyl
Another way that you can set the mood for the holidays is with music. Consider putting on some Christmas vinyl to play in the background while exchanging presents without drawing too much attention away. Having Christmas music around the home is also great for cooking your meals and great during your meals. No one has to be stuck watching the TV so you can still enjoy each other's company. And if you don't have a record player, you can put on some music from any speaker and music player.
Cozy Blankets
When you want to relax during your Christmas gatherings, watching movies, or opening presents, keep a few blankets or throws handy. These additions to your home decor add extra comfort to whatever you are doing and are perfect for napping when you feel a little tired after your outdoor activities or even after a particularly filling holiday meal. Keep them around your living room sofas so that they are within reach anytime you feel a little chilly or feel the need for just a little bit of extra comfort and softness.
Being comfortable during Christmas isn't always about staying warm but can also mean feelings of warmth inside from spending time with the people you care about most. There are many things you can do and many ways you can decorate your home to ensure your holidays are cozy.