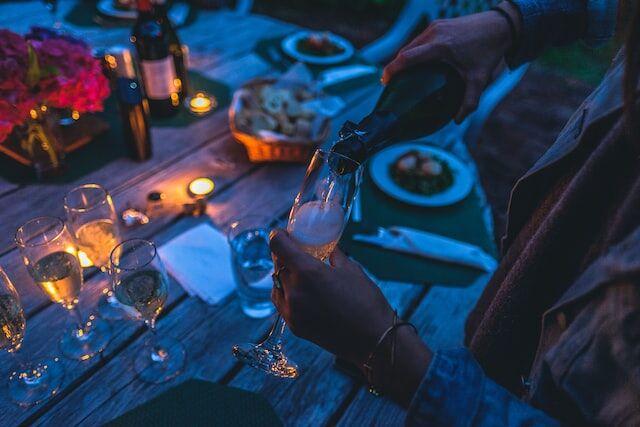 Moving into a new home is always an exciting occasion. Not only are you starting fresh in a new house, but it's also the perfect time to bring your friends and family together for a memorable housewarming party. When done correctly, your gathering can be both celebratory and special. But there's no denying that hosting one of these events often requires careful planning and forethought.
This article will give you all the pointers you need to ensure that your upcoming housewarming party goes off without a hitch. Read on to learn how to create a fantastic atmosphere while keeping everyone entertained throughout the night.
Send invitations out at least two weeks in advance
Hosting a housewarming party is an exciting way to show off your home and welcome new neighbors, friends, and family into it. To ensure you don't miss anyone who might enjoy the festivities, send out invitations at least two weeks in advance. Remember to give directions to those less familiar with your neighborhood. You can add a personal touch to the invitations using novel themes or decorations specific to the gathering.
In addition to inviting family and friends, feel free to welcome strangers in the neighborhood; most likely, they will feel just as welcome as everyone else. With proper planning and inviting attendees ahead of time, your housewarming party will surely be an occasion worth remembering.
Plan a menu that includes both savory and sweet dishes
Every gathering is complete with a delicious and mouth-watering menu. Plan a menu that includes savory and sweet dishes to ensure everyone's tastes are catered to. Consider traditional foods like birria tacos, as these can often bring people together in conversation and act as an instant centerpiece for your party. You could also serve something light like finger food or tapas – just be sure to set up proper cutlery, so there is no mess.
If you want something more substantial, why not prepare some classic dishes? Potluck dinners are also great options if you need more time to cook everything yourself. And lastly, remember dessert. Sweet treats like fluffy cupcakes or muffins are sure to be crowd-pleasers.
Decorate your home with festive decorations
When it comes to decorating your home, the possibilities are endless. Make sure to give your housewarming party an extra special touch by adding festive decorations like colorful streamers or hanging banners. You can also use props that reflect the overall theme of the evening, such as balloons, flowers, and candles.
If you're feeling particularly creative, why not craft some unique homemade centerpieces? Many online tutorials will show you how to make beautiful decorations with just a few items around the house. Whatever you choose, make sure it adds to the atmosphere rather than detracts from it.
Set up a bar area with drinks and snacks
Every gathering is complete with a fully stocked bar. After all, it's a great way to keep everyone entertained and refreshed throughout the night. To make sure you have enough for everyone, set up an area with both alcoholic and non-alcoholic drinks as well as some snacks. Include traditional party drinks such as punch or sangria and specialty cocktails like margaritas or mojitos.
Remember soft drinks, too; these are often a good option for those who don't drink alcohol. And lastly, let your guests help themselves to snacks like chips and dip, nuts, popcorn, and other finger foods.
Play music throughout the party
Music is a crucial factor in making any gathering a success. To liven up the atmosphere and ensure everyone stays entertained, create a playlist ahead of time that reflects your taste and your guests. Be sure to include upbeat songs that keep people on their feet and sing along throughout the night.
In addition, if you have a sound system or speaker set up in your home, why not add interactive games like musical chairs or karaoke? It can be enjoyable for family gatherings with kids and adults alike.
Set aside seating areas
After all, the food has been eaten and drinks have been drunk, it's vital to provide comfortable seating areas for guests who want to relax and socialize. Set up chairs, couches, and cushions around the room so that people can quickly move around and sit when they please.
Why set out some photo albums or books to add a special touch to your seating area? It can be a great way to showcase memories from past gatherings and start conversations about the future.
Encourage guests to socialize and mingle
A housewarming party's crucial part is ensuring everyone feels connected and included. To encourage guests to mingle, try setting up fun activities like games or puzzles they can work on together. Set aside a specific area where people can talk and escape the music.
No matter what you do, remember to make everyone feel welcome! Feel free to welcome strangers living in the neighborhood; most likely, they will feel just as welcome as everyone else. With proper planning and inviting attendees ahead of time, your housewarming party will surely be an occasion worth remembering.
As with any event or gathering, it's important to remember that hosting a housewarming party is about having fun. So relax, enjoy yourself, and make sure everyone else does too.

Here are Some Other Articles Related to Your Search:
Custom Paintings and Other Unique Handmade Housewarming Gifts