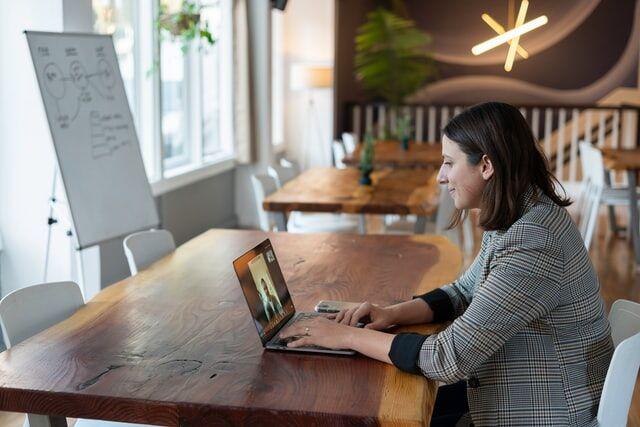 With the onset of Covid-19, learning online has become the norm for most students. Online learning is prevalent in school and enrichment classes as many Tuition agencies have observed a spike in demand for online tutoring since the outbreak of the pandemic. This new learning pedagogy may or may not bode well for students and teachers alike. This novel learning method may be perceived as passive, rendering it boring to most students. While it is true that it is more challenging for teachers to engage students' attention via online interaction, it is a fallacy to say that it cannot be done. If tutors and teachers are willing to embrace this novel teaching pedagogy, the interactivity and flexibility it has to offer are bountiful.
MAKE PREPARATIONS BEFORE THE ONLINE CLASS
Ensure that you have sufficiently prepared for the class beforehand. Pick a comfortable online platform for you to engage students in. The advent of technology coupled with the fact that learning has now transitioned to online mode has resulted in the rise of many online learning platforms such as Blackboard, Skype, GoogleMeet, Microsoft Teams, and the most commonly used platform, Zoom. The above-mentioned online platforms are suitable for online teaching and remote learning due to the various functionalities. Many tuition jobs in Singapore have encouraged the use of these platforms as a tool to adapt to the changing educational needs. Zoom, for instance, has screen sharing, stream recording, and chatbox functions which will significantly enhance the overall learning process.
You must be teaching in a quiet and conducive environment, free from any auditory distractions. Wifi connection is essential to ensure you don't leave your student alone in the meeting room.
BRING MORE INTERACTIVE STORYTELLING INTO YOUR ONLINE TEACHING
Storytelling has an effective way of capturing student's attention as it simulates the way we learn through experience. Engaging in more concept teachings through storytelling reduces the bore online lessons have on students. It need not be storytelling; you can also be creative in delivering your classes, including animated videos, online virtual games, or quizzes, which is an excellent way to create interactivity.
One method to creating interactivity could include more videos in your online courses, which would help to have more dynamism in your teachings. There are a plethora of educational materials online free for teachers and tutors to utilize. Just simple google and there would be youtube videos free for you to use and attach to your slides during a deliverable lecture. Tutors and teachers alike can consider using Prezi or other interactive and free-to-use platforms to conduct lessons.
CREATE AS MANY OPPORTUNITIES FOR VIRTUAL INTERACTIONS AS POSSIBLE
It is no doubt challenging to foster mutual relations and connections online. However, the below tips that I am about to share will undoubtedly make the job less tedious and enjoyable.
This can be achieved through learning synchronously. What is synchronous learning? It is a form of education that involves real-life interaction between peers. It can be anything that you assign them to complete- it could be collaborating to complete a quiz or discussing the learning points after your lecture.
Giving students breakout rooms through the Zoom platform is an excellent way to foster virtual interactivity. Through assigned breakout rooms, they can discuss and bounce ideas off each other. Subsequently, you can get them to share their findings or results, making online lessons less mundane and dreary.
Finally, the chatbox and the reaction functions in these online teaching platforms are valuable tools to increase interactivity and garner reactions from students. It can also help you track their attention and engagement level, which are crucial for effective learning.
All in all, there are many pros and cons of conducting classes online. The convenience that online learning brings about is undoubtedly an advantage. However, we must acknowledge that the interactivity is limited. They make ample preparation beforehand, including more dynamism and interactivity into your lessons and having more discussions to lessen the bore online classes have on students.