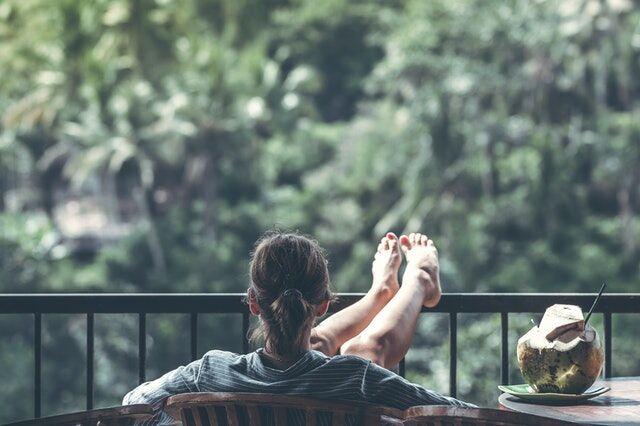 Although money can't buy you happiness, they are an instrument that allows you to experience the most out of life and lets you live comfortably. Therefore, regardless of the lifestyles we live, it is necessary that we set aside savings, build nest eggs, and improve our investment portfolios over time to live in financial freedom in the future.
And today, we'd like to go over one of the most effective ways of generating passive income, purchasing a rental property. But, this is not just your ordinary apartment complex three blocks down; instead, we strongly recommend investing in vacation rental properties that will serve as temporary living spaces for travel enthusiasts and people looking to relax away from home.
You Need To Diversify Your Portfolio
Of course, you might be wary about investing in vacation rental properties because they're a cut above your average real estate investments. Plus, there's also the argument of sticking with your current investment plan for the future. However, vacation rental properties are one of the most accessible ways of diversifying your portfolio and guaranteeing a reasonable return with every guest that stays. Not to mention that you're potentially losing out on a lot of passive income.
Stocks Alone Won't Cut It:

 Although stocks and index funds can guarantee you a healthy return on your investment annually, depending on stocks alone won't cut it if you want to live financially free in the future. As a good rule of thumb, it's never smart to tie down all of your money in one financial instrument.

Tangible Assets:

 Another excellent feature of vacation rental properties is that these are tangible assets that appreciate over time and have multiple refinancing options if you ever need the extra liquidity. So, you get the benefits of leverage and quickly add value to your investment with renovations and the like.
But, Why Vacation Rental Properties?
These benefits also apply to your typical rental properties, multi-family homes, and apartment complexes, so what exactly makes vacation rental properties stand out? Well, unlike your usual rental property, vacation home has two distinct features:
#1 It Serves Two Purposes
Number one, a vacation rental property knocks out two birds with one stone; (1) the manifest goal of earning passive rental income and (2) the latent goal of owning a potential retirement property in the future. So, when the time comes, you can choose to keep it and generate money well into the future or decide to move in and spend your golden years in leisure.
Generates Rental Income: 

Everyone dreams of traveling the world, but hotels don't offer the best prices to travel enthusiasts. So, if you were to buy a gorgeous 

condominium for sale in Makati, Philippines

, you can offer far more competitive prices for travelers that want to explore the Filipino culture. This also applies to any part of the world, meaning you can set up more than just one vacation home and add your preferred gimmicks and personal touches.

Potential Retirement Property:

 As you reach your golden years, the body, mind, and soul slowly start to crave a specific type of lifestyle that gives them the most fulfillment and comfort. And, if you happen to have a vacation home in the Mediterranean, you can repurpose this property into a house to spend the rest of your years. Plus, all the money you've earned and saved up will give you more than enough to live off.
#2 Vacation Rental Market Is Growing
The vacation rental market is multiplying as more and more people are looking for affordable and accessible methods of traveling the world. Plus, considering that most people have spent the past year cooped up inside their homes, everyone is craving for the chance to explore and go on an extended trip when the pandemic fallout subsides.
Airbnb Growth Strategy:

 

Airbnb

 has been actively growing as a company, and while the share price did receive an initial hit during the start of Covid-19, it's been steadily increasing and hitting all-time highs. So, not jumping on this wave would be wasting an opportunity to earn a healthy amount every month.

People Clamoring For Vacations:

 Let's be honest, regardless of the health and safety concerns, nobody can take this anxiety and stress of having to stay at home 24/7. And, while we've all been doing our best to follow safety guidelines, once the go-signal is given. Expect a surge in trips and travels from all around.
It's An Excellent Investment
In conclusion, purchasing a vacation rental property is an excellent and sound investment to make. Anyone who says otherwise is missing out on the emerging trends of the rental market. Sure, you'll face a couple of bumps here and there trying to manage everything, but once you got the basics patted down, it's free passive income!