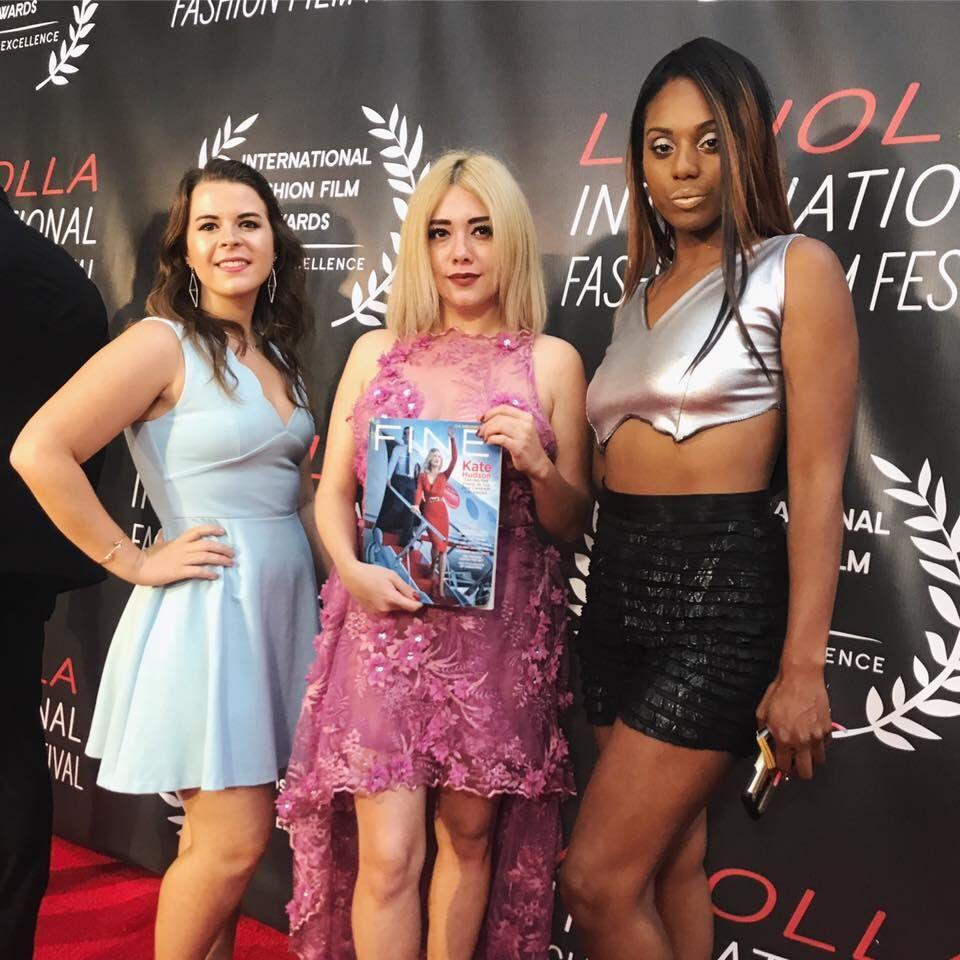 What is the LJFFF? 
As the internet connects our world through the click of a button, we start to see some pretty crazy things on the internet. There's Google, Yahoo, Vogue, Gucci, and pretty much anything you want to look for can be found on the internet. The La Jolla Fashion Film Festival is an inclusive event where filmmakers present their work. Fred Sweet, the festival host, was inspired by the internet and media's upcoming. He believed it changed the fashion industry for the better. Fashion clips came to life after Ralphs Lauren screened his fashion show on the internet. As time progressed, the concept of fashion clips changed to fashion films. Both use fashion as a form of expression on film. Unlike advertisements, fashion films focus heavily on the fashion theme rather than its commercial aspect. 
After speaking with Mr. Fred Sweet about the La Jolla International Fashion Film Festival, I was able to get a better understanding of what fashion films represent. Fashion films, a subset of short films, use many different art styles and techniques to portray different fashion styles. La Jolla was the ideal location for this fantastic event to take place with its charisma and charm. Interestingly enough, this festival started as an intimate event amongst colleagues and close friends. As more people knew about the event each year, it blossomed into an event everyone can enjoy. With approximately 70 films being screened, only 23 films will be receiving an award. This year, awards will be given directly on the red carpet! The jury is looking for new concepts, surprises, and story-driven films; you can stream this online through Tiki Live, Discovered TV, or Simul TV. 
What can we expect this year? 
Each year's turnout is impressive! We see a diverse range of films. With each film, we see the filmmaker's portrayal of fashion. With the filmmaker's unique way of diversifying and adding its charm to each submission, we see different filmmaking styles. A common theme throughout films in the past would be the director's reflection of society on his/her terms. When speaking with Mr. Sweet, he explained how it was interesting to see how events happening today, in the news, are typically shown within the selection of fashion films. As a private event, no branding or sponsorship takes place during the festival. In removing the stress of a commercialized setting, Mr. Sweet strives for an event where everyone feels welcomed and engaged. Without the commercialized setting, Mr. Sweet hopes to create a light-hearted environment where people can fully enjoy the screening of different fashion films. In doing this, an established community shows itself throughout the event and through its audience. 
Great Opportunities!
Networking is huge for filmmakers in the fashion industry! Fortunately, this event allows for networking opportunities and even chances of collaboration. The internet can display fashion in numerous forms. Mr. Sweet's love for fashion and experience in the fashion world gives him credibility and presents an opportunity for an unforgettable experience. This festival creates the perfect opportunity for people regardless of how experienced they are in the filmmaking industry. The La Jolla Fashion Film Festival presents the hard work of highly talented filmmakers. With this, people in the industry can use other's work as inspiration for their form of art. Being exposed to distinct cultures creates an open platform for new ideas and thoughts to flow. Individuals might obtain a better understanding of different cultures and the stigmas behind them. Directors portray how strongly the world's problems affect them through their fashion film art. 
Interviewing Fred Sweet 
Getting in contact with Fred was fast and easy. He created a positive platform for discussion, allowing for fluidity in the interview. He expressed his love for fashion and explained how the fashion industry changed when exposed to the internet. With each question I presented, he made sure to explain his reasoning to his answers fully. I learned a lot about the fashion film industry and how it changes the game of fashion and even social media. Without branding and sponsorship, Mr. Sweet aspires to create an event where people can appreciate fashion film. Being able to converse with him and better understand what the La Jolla Fashion Film Festival stands for was a pleasure! As the date approaches, the number of tickets is limited!
Important Information
As the festival day gets closer, here are some things that you should remember: 
The event is 2-days long; it takes place July 23 & July 24 
It is an all-day event, and it is outdoor so prepare yourself for the weather. 
Tickets are going fast! Even though there is no pay, people are signing up for this event quickly. 
Plan to get there early in terms of parking and seating. There may not be enough room for everyone in the main viewing center.