The wide open road is something not a lot of people take advantage of today and let me tell you, it's a shame. With the use of frequent flyer miles, the scenic Highway 101 and the famous Route 66 are becoming forgotten. It's almost a disservice to this great nation to not see the Grand Canyon or 10-foot-tall redwoods. Speaking from experience, there is nothing better than opening up a sunroof and kicking your feet up on the dash. From the Mississippi River to the Appalachian Mountains, there is always something new and something old to see. Consider this a little taste of the deep south. 
Charleston, South Carolina
Known for its seafood, rich history, and waterfront houses, Charleston is sure to whisk you away in all its charm. This seaside port can be a great weekend trip or even a week-long vacation. While wandering on the 18th-century cobblestone streets, antique stores and museums are at every corner. If you're wanting to bask in pre-Civil War history, stop by Fort Sumter or the Calhoun Mansion to indulge in brick walls and gold door knockers. The modern side of Charleston can be spotted at The Battery. Here, you can walk along the waterfront to witness the rainbow-colored French houses, verandas, and all. For the restless shopper, King Street is your destination where an endless array of antique stores and boutiques are at your fingertips. The foodie traveler will be undoubtedly satisfied down on Queen Street, home to pubs, cafes, and five-star eateries. As you can see, Charleston is the perfect spot for just about everyone and is not far away from the beautiful beaches at Myrtle Beach.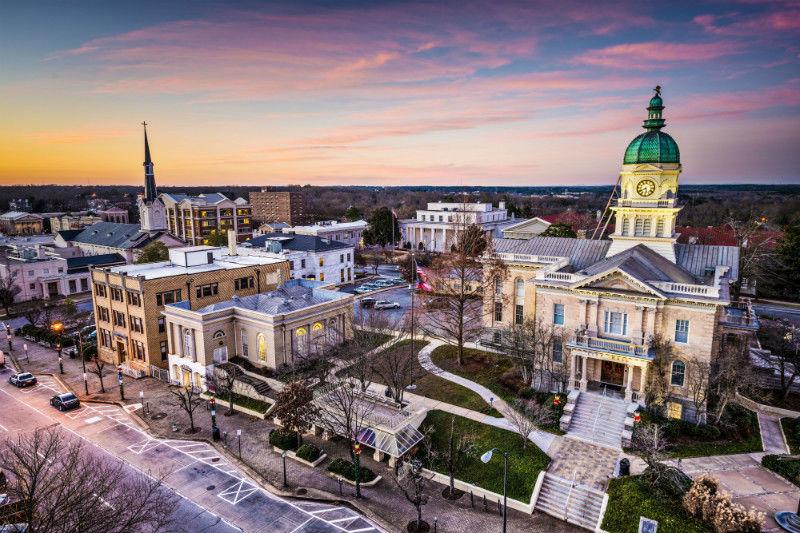 Athens, Georgia 
Athens, where life is sweet, and the tea is sweeter! Not only is this small town home to the Georgia Bulldogs, but to comedy clubs and the Georgia Theatre as well. If you consider yourself a coffee connoisseur and professional bookworm, downtown Athens is your scene. In a town where brunch isn't only a meal but a way of life, you're certain to find the perfect shrimp and grits. When the sun sets, Athens is still roaring with its unique nightlife where every building has a story. The Georgia Theatre, located in the heart of Athens, is considered a southern staple for live music where you can order a snack at the box office or enjoy a cocktail on the rooftop. A few blocks away in its diversity you will find Sanford Stadium, where Georgia sports fans unite in the bleachers. Athens is Georgia's Brooklyn!

Auburn, Alabama 
Before I start, I must disclose one important thing… football is not a joke below the Mason-Dixon Line. This strong yet mighty college town is where the Auburn Tiger paw print sits in the middle of town. The famous auburn brick is on every university building and outside every café. Their world-famous lemonade and home-brewed coffee are only a few local favorites. The restaurants are known for bringing the "farm to the table," and much more. Don't forget, shopping on Magnolia and a Sunday pigskin game are a must when in Auburn.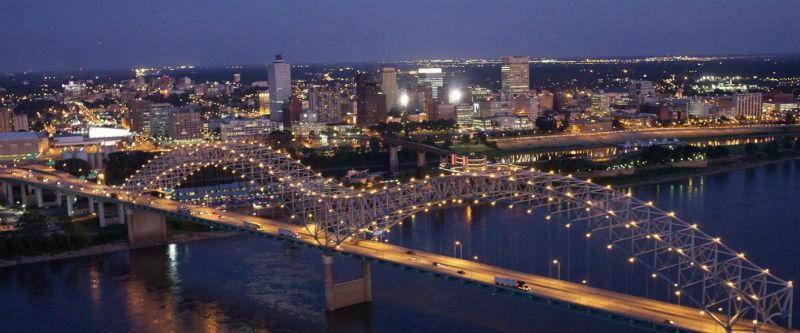 Memphis, Tennessee 
Beale Street, the blues, and Elvis Presley make Memphis the talk of the town and one of the most coveted cities to see. While lying on the Mississippi, the city transforms from the blues into the age of rock 'n roll. This new sound was introduced at Sun Studio by none other than the king himself. Down the street from the hustle and bustle is where you can see Graceland, the home of Elvis Presley, virtually guided by John Stamos. A number of bars, and restaurants can be enjoyed downtown or at old Beale Street. Legend says Memphis ribs and fried green tomatoes are anticipated to be life-changing, and believe me they are!
Here are Some Other Articles Related to Your Search:
Historical Places To Spend The Night In Charming South Carolina
Downtown Is the Fresh Place to Be, Especially in the Southeast
The Most Exclusive Addresses in the USA