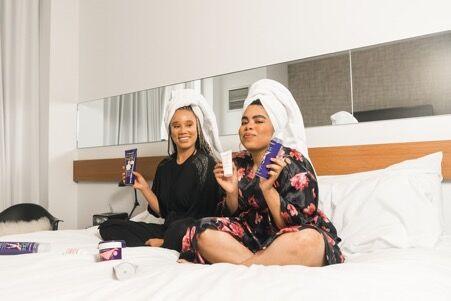 Skincare routines aren't that important, some may say. Several people may also disagree with investing in quality products. Surely we can all understand their point of view because they don't think it's worth their money. It's easy to assume when we haven't tried it ourselves or aren't knowledgeable about it. Of course, skincare may cost you in the beginning, but you'll see why it's worth it. 
Nowadays, we have what we call sustainable skincare products. The first thing that comes into your mind when we say "green products" would be organic and natural, right? This means that it is environment friendly and safe to use, as you can read here: //www.teenvogue.com/story/a-deep-dive-sustainable-beauty. However, the term we like to use in the cosmetics or skincare industry is "sustainable." Sustainable also means environment friendly and products with natural ingredients. 
Are High-Quality Products Worth It? 
Some might say that it's not worth investing your money in. However, sustainable skincare has a lot in store for you. Not only is it nourishing, but it's also safe for the environment. Did you know that regular skincare can damage your skin instead of nourishing it? Harsh chemicals exist in non-organic products, and it makes our skin age quickly. 
High-quality skincare is worth investing in because of a simple fact; it is guaranteed safe and effective because of its ingredients. Investment-worthy items can prevent or prolong skin damage. As the years pass by, our skin practically ages with us. Not to mention continuous sun exposure will make it age pretty quickly too. However, a product like a sunscreen can help with that. 
It also saves us money in the long run. As much as we love doing makeup hauls during sales, we will start to think that we're spending a little too much. This is the reason why ultra clean skin care is essential. First of all, it's sustainable. Secondly, some are all-natural. Additionally, there are more benefits to clean skincare than its sustainability and natural ingredients.  
The Benefits 
Free From Artificial Fragrances
Artificial fragrances are capable of causing breakouts and problems. It doesn't only affect those who have sensitive skin, but also those who aren't compatible with it. The good thing about organic products is that most brands try to avoid artificial fragrances and colorants. 
Most brands nowadays don't test their products on animals anymore, which is excellent. Usually, these types of companies offer only the best sustainable skincare. Moreover, who doesn't like a vegan brand? Several companies claim to be a vegan brand these days. This makes them a good alternative compared to others. 
In addition to free from artificial fragrances, here's another critical factor. You have ever wondered how our products survive one to two years after opening? Well, paraben is the key since it's known to be a preservative. A preservative makes a product's shelf life longer. Although it's all that, it causes irritations, and some are even allergic to paraben.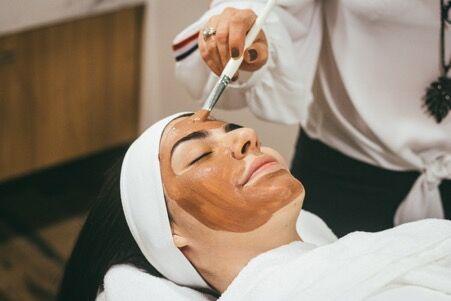 That's why most of us are thrilled when we see a product that says paraben-free. Organic skincare also happens to be free from paraben since it's not supposed to contain harsh chemicals. 
When we say it's healthy, it means it's beneficial for our entire body. Ingredients like SLS or sodium lauryl sulfate is harmful to us. It disrupts our endocrine and immune systems (read more). This is why brands tend to remove it from the ingredients to avoid further issues. Therefore, it's better for our health.  
Although skin care is supposed to make us look and feel better, there's a difference with the products we're using. Certain ingredients don't go well with us. Instead of making it healthy, it makes it worse. Sure, it will look good initially, but how long will it be before your skin reacts? Yes, after a few days of brighter skin, it may start to cause irritations. 
The reason is, it doesn't work in harmony with your entire body. Ingredients that are compatible with us won't break the balance between you and the product itself. When it comes to skincare, choose what you're about to use wisely. Make sure it goes well with everything, including your skin type and the environment. That way, you'll have healthier and brighter skin every day.