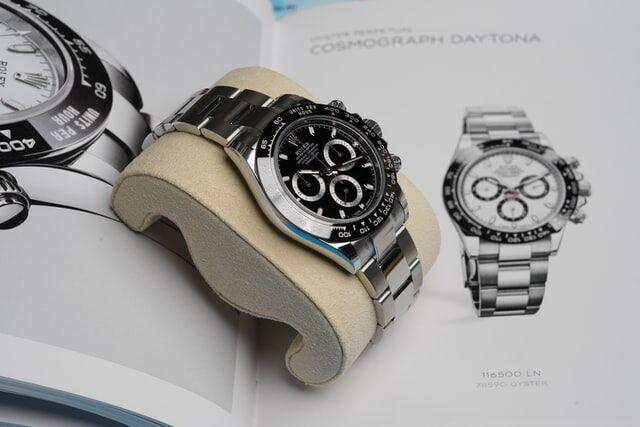 Wearing a watch on your wrist is elegant. It gives a sense of wholeness. Wristwatches have come a long way since their inception. It started as a piece that was kept inside the pocket. From there, it went on the wrist. In the beginning, dials were analogs, then they became digital, and now they are brilliant. There is no idea where they will go from here. Technological innovation has no stoppage. Things will get better and better and better.
No matter how better or new they become, they will always find space on our wrists. They will always be here to make us look relaxed and elegant.
The following are some of the most excellent watches for men in 2021;
Rolex Oyster Perpetual Datejust 36
This timeless and classic piece by Rolex will never go out of fashion. It first appeared in 1945 and has since gone through many iterations; change of dials and strap colors. Rolex is a brand that is popular for its value. Their craftsmanship is the gold standard and hence, very expensive. They work with almost every outfit. You can rock this piece on a beach or in your office.
Louis Vuitton Tambour Carpe Diem
Tambour Carpe Diem by Louis Vuitton is perhaps the most exciting watch on the list and maybe in the whole market. The term Carpe Diem means to seize the day. There is a skull and snake designed unto the dial. It is engineered so that the skull and snake transform and reveal the time on it if you press the dedicated button. It grabs attention like no other, not just for time but for how it is made. 
The Navy Seal collection by Luminox is their best-selling piece. They offer a sporty and adventurous vibe. The Navy Seal is not just a tag name; it is spot on like the seals and is made in their spirit. The blue and black colors will go great with any clothing.
Victorinox is another brand that will not disappoint you in 2021. Made with the finest craftsmanship known to the world, the Swiss Army watches by Victorinox are the epitome of elegance and class. Wear it yourself or gift it to someone on their birthday; you will never lose your place in their heart.
Apple Watch
Apple Watch is a smartwatch. It can do things that a regular watch can't. Thanks to all the built-in sensors, it can tell your heartbeat and oxygen level on top of the time. Like most watches in the smartwatch category, Apple watches work best as an accessory to your smartphone. But this does not reduce its appeal. They are sleek and stylish. With interchangeable straps, they shoot refreshing vibes every time you wear them.
Therefore, the watches mentioned above are some of the most fantastic watches that you should try.