Christian Dior
Daring to breach the fashion stronghold that is Manhattan, creative director Raf Simons delivered Christian Dior to Brooklyn. And with sixty-six looks in his Resort 2015 collection, Simons left no article of clothing behind on the island.
A soft and breezy collection debuted on the catwalk, in comparison to the house's previous oft-sculpted and molded silhouettes. The feminine profile was ultra, ultra-high-waisted with long, lean trousers and flaring, knee-length skirts. The tops were, for the most part, one of two: backless silk camisoles in graphic, abstract prints; or draped, layered tops with boxy, geometric fits.
Toward the second half of the show, Simons introduced ensembles with as many as three different patterns, in a single dress—bold, to say the least. Yet, despite a daring blend of patterns, the show never once teetered on the verge of campy.
Lanvin     
Fashion is not about perfection, fashion is about life. It is a factory of needs. Those words, spoken by Lanvin's always-candid artistic director Alber Elbaz, are a testament to his collection's elegant versatility. Elbaz admitted that, despite being a personal votary of the non-color black, there is a need for color in not only fashion, but also in life. Life, after all, does imitate art.  And what would life be without color anyway?
Three outfits in and it's already fairly obvious that Elbaz is a man of his word. Model Jamie Bochert swims in a peachy silk illusion neckline gown, followed by an emblazoned crimson red dress (reminiscent of the innocent and ethereal Alice in Wonderland), and finally, model Annely Bouma wears an emerald gown and belt, laced with gold, toward the end of the show.
Lanvin is celebrating its 125th anniversary this year, and it's no wonder that the only crystal-encrusted digital watch in the collection was permanently set to 1:25.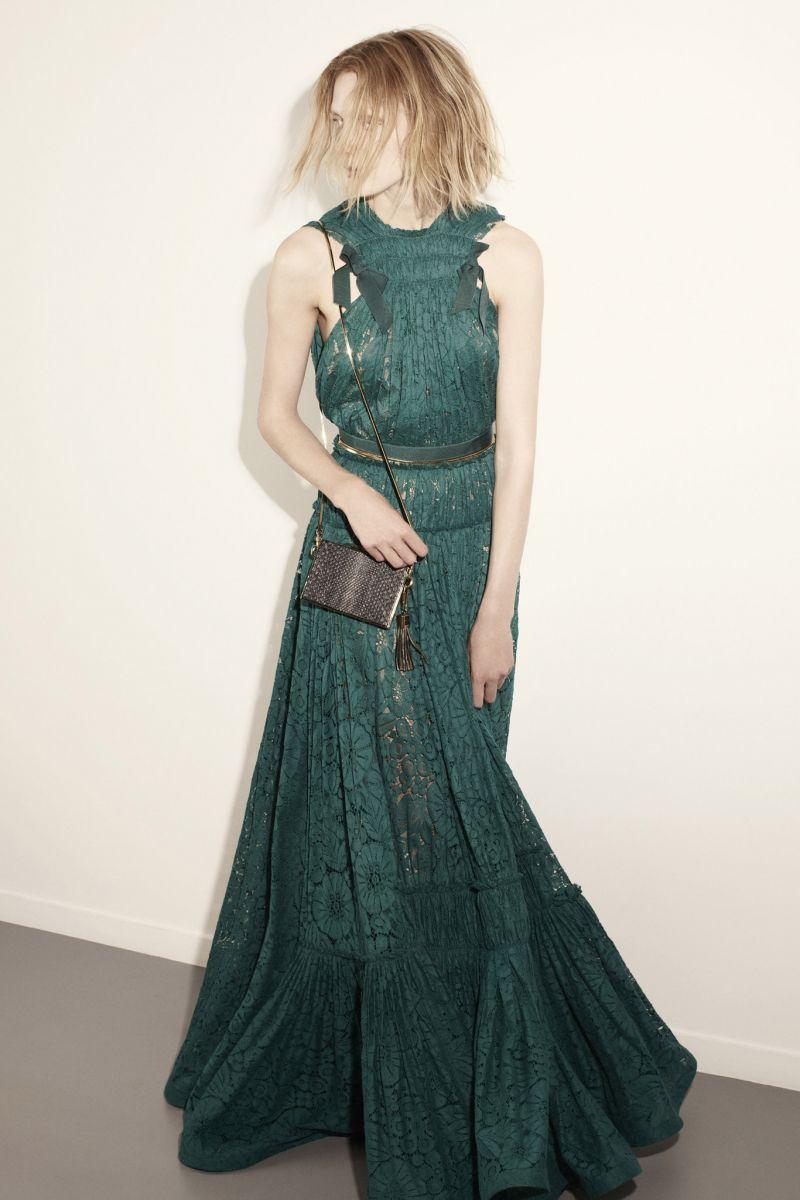 Louis Vuitton
In May, Louis Vuitton's Nicolas Ghesquière unleashed "The Cruise Collection" in Monaco, a week before the Grand Prix. Celebrities and even royalty sat front row at the Place du Palais: the former included Charlotte Gainsbourg, Jennifer Connelly and Brit Marling, to name a few; the latter included Prince Albert and Princess Charlene.
The collection was anything but restrained—mismatched coral and leaf prints; suede skirts; cutout, porthole blouses paired with high-waisted pants and spiky silver belts; embroidered full body slips; and yards and yards of lace gracefully littered the catwalk. The final impression? A designer that's unafraid of defying past convention and, in essence, is embracing the fun found in fashion.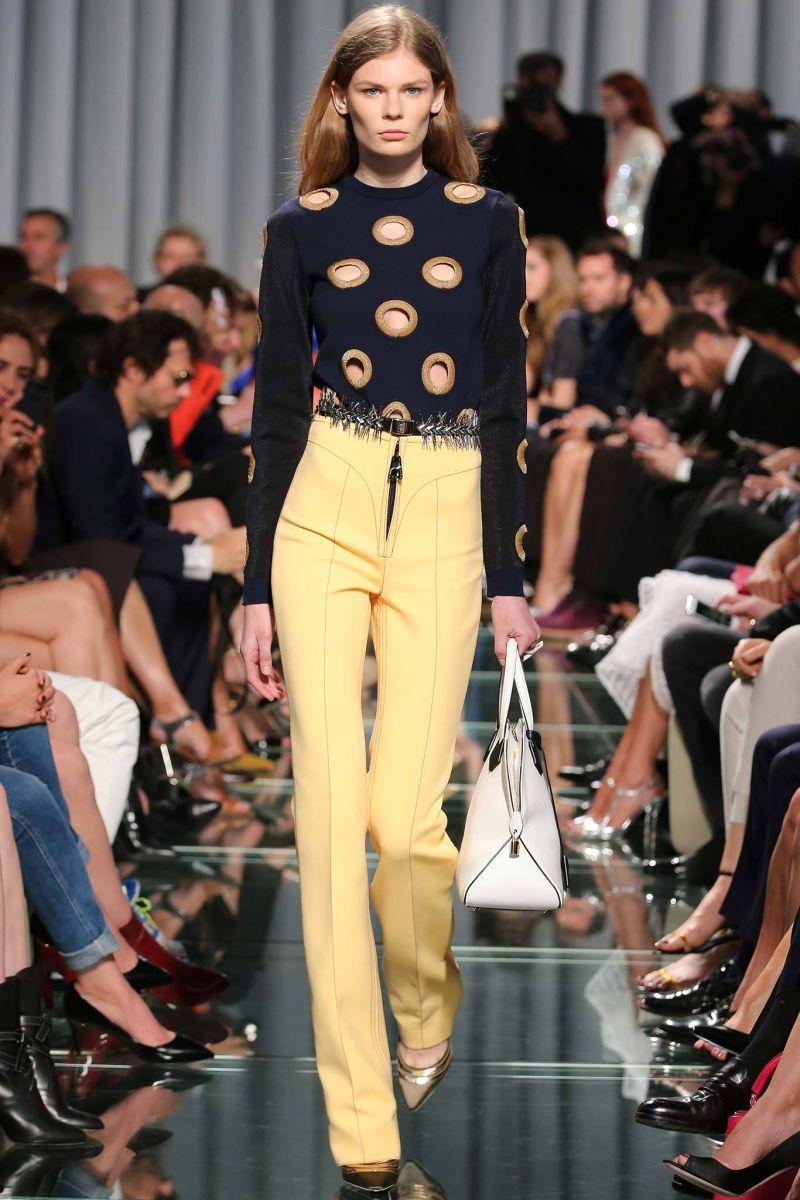 Gucci
It's been rumored once or twice now—through the Gucci grapevine, no less—that creative director Frida Giannini is set to exit the Italian fashion house. Giannini's weapon of choice against such detractors? Subliminal stimuli, by way of haute couture.
During her Resort 2015 show, Giannini presented her defense by partnering with artist Kris Knight, featuring floral prints that have, historically, been used by women to seduce and gain power over men.
More commanding (and perhaps more sinister) than the flora were the snake-skin boots, which seemed to suggest some possible consequences for anyone standing in this fashion matriarch's path. And by the end of the collection, one thing was crystal clear: when words cannot speak for themselves, art can express—no matter how subtly—that which the written or spoken word cannot.