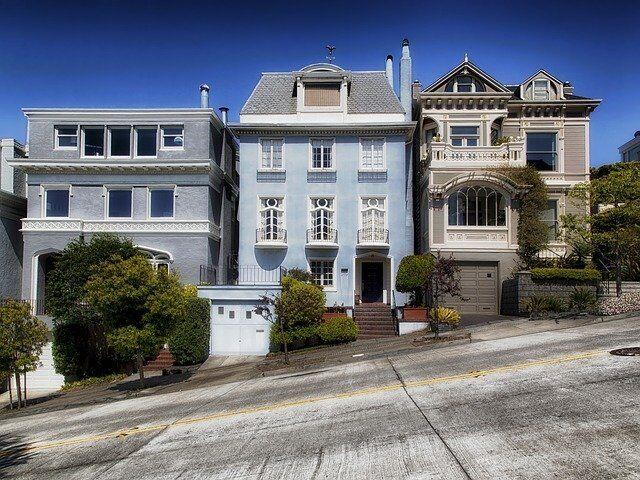 Is it a good time to buy a house? Most adult Americans sooner or later ask themselves this question. If it's your time, you will be interested in the tips from our article. First, you need to decide what kind of property you are willing to buy. Housing on the secondary market will be cheaper, but such deals often have pitfalls. The seller may refuse to eliminate defects discovered after the signing of the sales contract. Apartments in new buildings will cost you more, but the developer, in any case, will eliminate all possible shortcomings at his own expense. An excellent option would be the almost finished complex The Estates at Acqualina on iNew-Homes. Construction will be completed by the end of this year. Now let's find out together: is now a good time to buy a house?
Criteria to be considered
Do you know when to buy a house? It is necessary to evaluate several factors at once:
• The current situation in the real estate market in your state;
• Your income level;
• Your credit history;
• Calculate your personal DTI index (it shows the ratio of debt to income when obtaining a mortgage and is the most important factor that influences a bank's decision to issue money or refuse);
• % rates on mortgages for the 2020 in your state;
• Your lifestyle and the possibility of a quick move in the future;
• The economic situation in your state (your prospects for financial well-being).
If you have personal criteria that can have a significant impact on your decision (a quick divorce, pregnancy, illness, or something else, they must also be included in the list).
Determine net income
Lending organizations are more to the right to set any debt-to-income ratio that they require from potential borrowers. This ratio shows how much the borrower is able to pay on a monthly basis, avoiding delinquencies. Thus, banks are trying to protect themselves. The standard is considered to be 43%. At the same time, no one forbids banks to indicate a different value and adhere to their rules.
The calculations include not only the amount that you will return to the bank on a monthly basis. Add to it:
• Reimbursement of a debt on a credit card;
• Insurance premiums;
• Utility bills and HOA.
If you have other recurring expenses, these should also be included in the calculations. If you ignore them, and then a bank employee discovers them, this may be a reason for refusing a mortgage. The lower the DTI value, the more chances you have of getting a mortgage on favorable terms.
Credit rating pitfalls
In theory, the government and banks have agreed to issue mortgages if your DTI is less than 43%. But in practice, this rule rarely works. Why are lenders afraid to work with people who have this ratio at the upper limit? People have recurring payments every month for the next 30 years (sometimes 20 or 15). If you get fired, or your car breaks down, or something else happens, you won't be able to pay. Lenders don't care about you, they think about themselves. According to experts, the DTI should not exceed 28%. In this case, you will be in a more stable position. This means that the bank risks much less.
The Housing Market
The real estate market is constantly changing. Some will say that it is better to buy when prices rise. This means that the area or city is developing. There is an inflow of investments in this region. This means that in a few years your property can be sold at a higher price.
On the other hand, the market develops cyclically. The recovery will be followed by a recession in the economy. If real estate prices are falling now, then perhaps in the future they will grow strongly. In this case, you can earn even more from the sale.
If you are not in a hurry to move, it is also worth considering the complexes under construction. For example, construction has recently begun on Park Vista Frisco TX . There will be condominiums and townhouses. The surrounding area is full of parks and green spaces. The first buyers will have to wait for the completion of construction for 1-2 years, but they can choose the most promising plots at a low price.