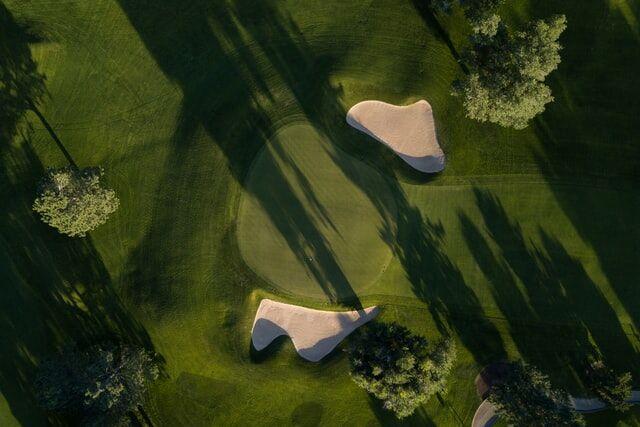 Louisiana is known for many things, but golf isn't usually at the top of that list. People will likely think of the unique cajun or creole cuisines that make the Louisiana culinary scene one of the best in the country. Others will point to New Orleans and its celebrations on Bourbon Street. While others still will talk about the state's incredible sporting history with some of the top professional and college organizations in American sports. 
Golf in Louisiana 
But those who are genuinely passionate about golfing know that the Bayou state has its fair share of hidden gem golf clubs. After all, we are talking about a state with warm weather for most of the year, making it ideal for playing golf. The Creole state knows a thing or two about producing great PGA golfers, including David Toms, Hal Sutton, and the late great Miller Barber. The state is also home to the Zurich Classic of New Orleans, a PGA tournament that was previously won by legends like Tom Watson and Jack Nicklaus. 
With the PGA tournament season just getting started for another year, golf fans will be happy to hear that sports betting has officially been legalized in Louisiana. It seems perfect timing that the law was passed, with all of the significant sportsbooks heading into Louisiana this year. If you are interested in knowing the best golf game predictions, you can do it at Louisiana's legal sports betting sites. 
Golf betting might not have the same popularity as sports like the NFL or NBA, but it certainly has its niche of fans around the country. Betting on golf tournaments is different from betting on individual games like in team sports. Bettors can wager on an outright tournament winner, as well as winners for each day, and head-to-head matchups between golfers as well. Any major online sportsbook will offer golf betting as an option, so golf fans in Louisiana have something to celebrate this year.  
TPC Louisiana in Avondale, Louisiana 
Why not begin our tour of Louisiana golf clubs with the same course on which the Zurich Classic of New Orleans is played. Avondale is a small suburb of New Orleans and is about a twenty-minute drive by highway. Architect Pete Dye designed the course. This renowned course designer also created the Crooked Stick Golf Club in Indiana, the terrifying 17th hole at TPC Sawgrass, and the Golf Club in Columbus, Ohio, designed with a young Jack Nicklaus.  
TPC Louisiana is a decent-sized course that spans 7,425 yards in total. The annual pass for TPC Louisiana is $4,000 per golfer, which is surprisingly reasonable for a PGA Tour course. The signature hole for TPC Louisiana is the majestic 18th hole surrounded by water on all sides. This makes for an exciting end to the course for golfers and to remember TPC Louisiana by.  
Squire Creek Country Club in Choudrant, Louisiana 
Choudrant is in Northern Louisiana, closer to Shreveport and not too far south of the Arkansas border and far East of the Texas border. Squire Creek is consistently rated as the best golf club in the state of Louisiana and was designed by famed course architect Tom Fazio. Other courses in Fazio's portfolio include TPC Myrtle Beach, Quail Hollow Club, and Firestone Country Club. 
Squire Creek spans 7,105 yards and sits on a 1,100-acre estate. It features several other sporting activities, including tennis courts, an infinity swimming pool, and exercise rooms. Like many Louisiana courses, Squire Creek offers a nice balance between wetlands and lakes. In particular, the signature 16th hole is threatened by the large lake that looms on the side of the green. Squire Creek receives excellent reviews from its guests and has hosted special guests like former President George W Bush, football legend Terry Bradshaw, and actor Morgan Freeman. 
Country Club of Louisiana in Baton Rouge, Louisiana
A stunning country club that gives us a glimpse of the architecture of old Louisiana. The Country Club of Louisiana is yet another highly rated golf club that spans 7.106 yards and was built-in 1986. Surprise, surprise, this is yet another course in Louisiana dotted with rivers, wetlands, and swamps. There is also a beautiful tennis court and swimming and aquatic center for guests and members. 
The Country Club of Louisiana is another course that was designed with the assistance of the legendary Jack Nicklaus. While there are not any PGA tournaments that play at this course, it still holds its own as among the most scenic and challenging courses the state of Louisiana has to offer!
Koasati Pines Golf Club in Kinder, Louisiana
Koasati Pines is located on the Coushatta Reservation about three hours outside New Orleans. The course is lengthy, measuring 7,617 yards that span 65 acres of Louisiana wetlands. Paired with the course is the Coushatta Casino Resort, where guests can stay and find plenty of entertainment after they finish playing the course. Despite Koasati Pines being a public golf club, it is still ranked amongst the best courses in Louisiana each year. In fact, it was ranked the 18th best golf course to play in the entire country for 2021. 
To go with the casino theme, Koasati Pines even offers its golfers a 19th hole which they call the Gambling Hole. It is a challenging Par 3 that sits on an island in the middle of the wetlands where you can finish off the course with a friendly wager with your buddies. Koasati Pines is also famous for, you guessed it, the pine trees that surround the fairways and make for a scenic backdrop. Enjoy a weekend at one of Louisiana's most popular vacation getaways.