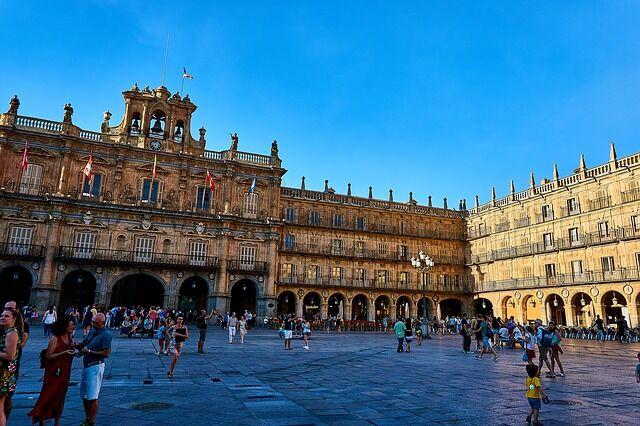 Spain is a popular tourist destination for many travellers; however, it also makes a lovely home. With so much to do, see, and explore, it certainly can be considered one of the best places to live. In this article, we are going to take a look at six reasons why you should move abroad to Spain. Let's get started!
It's affordable
When you compare Spain to many of the other European countries, it actually has quite a reasonable cost of living. Regular items such as food, alcohol, and petrol are much cheaper, especially compared to somewhere like America. It also has one of the best healthcare systems and affordable transport options alongside many other benefits. Making it an excellent choice for those moving on a budget
The real estate is incredible
If you are looking to purchase some outstanding real estate, then Spain is definitely your choice. From luxury villas in Marbella to cosy farmhouses, the options are endless. There certainly is something to suit everyone. Whether you like the beach, mountains, or city. 
It offers variety
Spain is an incredibly diverse country, meaning that there are many places you can live, each with unique factors. There are forests, alpine regions, and of course, the beautiful Mediterranean coasts. You might even check out one of the many islands to see what there is to offer. Have a look at these unique places to visit in Spain for more information. 
There is sunshine all year round
One of the many reasons why thousands move to Spain every year is because of the incredible weather. Winter is virtually non-existent, and on the southern coast, you can enjoy sunshine all year round. This makes it the perfect spot for those that love the outdoors. Hiking, camping, and swimming, anyone?
It is full of rich history
Spain certainly has some of the richest history in the world, making it an incredible destination to explore. Since it had so many different civilizations living on its soil, you can see beautiful cathedrals and palaces almost everywhere you go. There are even Roman ruins preserved beautifully. 
On top of this, the Spanish culture fully immerses itself in these great traditions. Meaning you'll be able to see the famous bullfights and watch the fantastic Flamenco dancers. It truly is a dream come true.
The food is incredible
If you are a lover of some of the traditional Spanish cuisine, moving to Spain means that you can enjoy it every day for the rest of your life! Things like delicious paella, gazpacho, and Gambas al ajillo are just a few options you can choose from. If you love seafood, you'll be in heaven!
And that's it! When taking all of the above into consideration, it's easy to see why many expats are choosing to move to Spain every year. With endless sunshine and hidden sights to explore, it certainly is an adventure. 
What do you think? Are you ready to make the move?