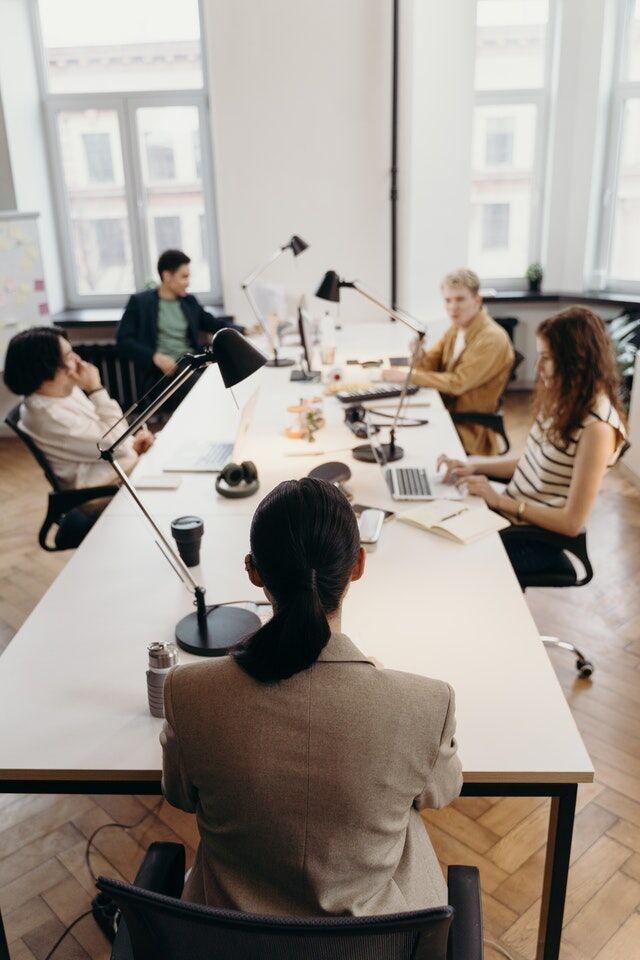 What is workforce management? And how can workforce management strategy boost your team's productivity? Workforce management concentrates on planning and workers' performance; it also defines how a firm can capitalize on its employees. Thus, the most significant duty of workforce management is to avert the staffing issues for a company. It can do away with the problems entirely if it becomes a basis of your company's culture. 
A strong strategy can help a business enhance consumer services and reduce expenses. And you can achieve this by constant and automatic monitoring of the workforce. There are many ways you can increase productivity through strategic workforce management. I bet you wouldn't want to miss any of the tips. Read on!
How Can You Increase your Team's Productivity?
Use project management software.
You can consider a project management app to make the operations of your company easier. Nowadays, nobody can deny the role online project management software plays in enhancing productivity and teamwork. When you have a suitable app with you, it can help you a lot. It strengthens the collaboration among your team members. It also leads to the effective management of tasks.
Good software consolidates your team members, clients, and projects in a single location. Some have excellent features like group chat and discussions. It can also help shift your productivity to another level. Get more information on how to streamline resource management and workforce productivity here.
Create a Reasonable Work Environment
The work setting is not only about having space with enough light and comfortable furniture. You need to check out the needs of your staff and change the environment too. Ensure the work environment you create promotes productivity and reduces stress. Several components affect the workplace, that is, the psychological and physical environment.
The Psychological Setting
Do you know a psychological setting influences productivity? It does so the same way the physical one does. It is proper to check the way your workers associate with each other, people they connect with the most while at work, and whether teamwork is helping them perform much better. In case the environment doesn't fulfill the needs of your workers, readjust. 
The Physical Setting
For the physical setting, it's different. Many believe those content with where they operate can achieve good outcomes. Ensure the surrounding is comfortable, appealing and clean. You need to fulfill your staff's physical requirements too. Ensure there are clean restrooms, water, and resources available to help carry out their roles without difficulty. This will prevent the workers from getting frustrated.
Carry out Team Building Practices
The connection between your team members is essential. This is because team productivity relies a lot on it. When the members are on perfect terms, they realize their shortcomings and strengths. The place then will be more encouraging. This will make efficiency skyrocket. With people coming from diverse backgrounds, not everybody may get along. And to eradicate this behavior, you can conduct team-building activities. This will do away with any miscommunication, grudges and build trust among team members.
Is your business management considering training as an extra expense? It's high time you see it as an investment. This can be among the problems affecting the productivity of your workers. When you train the employees, you'll have more skilled personnel around. This will, in turn, lead to better deliverables. Workers who get trained more often feel treasured by the firm. They are also encouraged to give incredible results.
This is often supposed to be the responsibility of a project manager. Ensuring communication continues to grow between your employees. This will enable the members to comprehend their roles. It is crucial for the company to also engage with the entire team. This can reduce the sense of disengagement and separation. Always communicate your firm's goals to match individual objectives. Besides, it will create a feeling of support and ownership by your staff.
Concentration should be on every member of your team. You will identify how individual goals influence the goals of your company. Moreover, discussion about how initiatives and outcomes get promoted is vital. 
Allow Your Staff to Hold onto Their Decisions
Make your team members take responsibility for their tasks. It will evoke a feeling of accountability in them about their work. Allowing the employees to have a sense of ownership can handle various aspects like tackling a duty, leading a project, and many more. It implies you've given them the responsibility to oversee a particular job. Doing so helps you realize there isn't anything valuable like building another person's self-esteem.
Applause a Well Performed Task
When you praise your employees, it boosts their morale. For some employees, various aspects contribute to improving their efficiency and productivity. Though for most of them, it is something as easy as getting recognized for their actions. Note that nothing can increase productivity if the workers realize help isn't regarded. Acknowledging them in front of the team can do wonders. This act of gratitude rather than a virtual one inspires many. Thus the other members will also try to do their best. This stimulates a robust work culture in an institution. This will be an accessory in benefiting team productivity.
Have you tried giving your staff incentives? By doing so, they'll be more motivated. This will make them work well because they already have a reason for that. Perhaps a financial one. The employees expect their efforts to be recognized. And they prefer having more than a virtual appreciation from their managers. For this reason, some employers choose to enforce incentive strategies. The incentives can be lunch outs, extra time off, paid holiday, free vouchers, cash, and more. 
Wrap Up
As noted, there are many ways to increase the productivity of your team. Offer your employees constant feedback, encouragement, and support, and you will observe a surge in productivity immediately. Ensure you consider initiating the strategy in your firm, and you are sure to get the productivity you desire.