There is simply no denying that chicken is one of the most universal meats out there. Not only can it be cooked in a variety of exciting and tasty ways, but it is completely economical. Whether on a budget or planning for a big party, you'll always save some money when you opt for poultry. Of course, there is nothing at all wrong with this. In fact, these are just a few of the reasons that the chicken is the go-to meat for most dinner occasions. The only problem is, it's kind of become played out!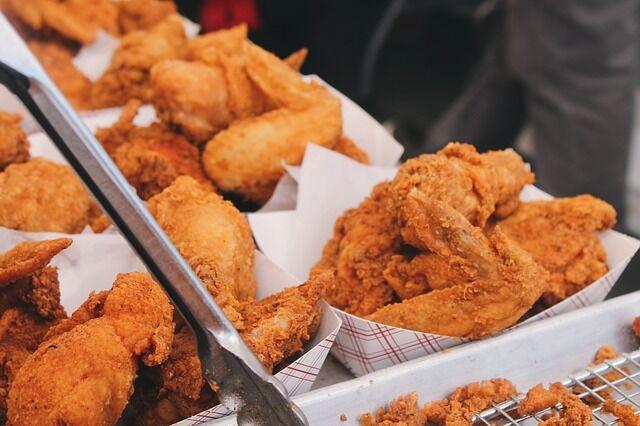 If it's chicken, you've likely had it. Grilled chicken, fried chicken, smothered chicken, or stuffed chicken, you've likely experienced it. Well, that doesn't mean there aren't ways to still make your chicken recipes exciting and new. That's exactly what the following dishes are going to do. They'll provide you with new and exciting chicken-inspired dishes that you've never even thought about before.
Grilled Bruschetta Chicken
You've without a doubt had grilled chicken, as it is one of the healthiest and easiest ways to prepare chicken, but have you ever had grilled bruschetta chicken? If not, get ready to meet your new favorite summer party entree. This large tray of balsamic-glazed chicken complete with grilled toast will have your guests praising the cook. Couple this with the fact that it is cooked in tomatoes, basil, and mozzarella, and you are going to have some exciting flavors and aftertastes that will linger well beyond your first bite.
Turkish Chicken Shish Kebabs
Most people have had a shish kebab, but it's likely they've never experienced a Turkish-inspired one. These decedent chickens on a stick offer the perfect seasoning, flavor, and tastes for the summer heat. The Aleppo pepper-spiced chicken is a little on the spicy side, but no so much so that it'll have you running for the comfort of the AC. It'll be just enough to make you sweat, while the grilled fresh veggies bring you back down. Serve with cherry tomato and cucumber salad, sumac, and dried mine, and you'll not only make the entire meal more vibrant, but you'll add more flavor while diluting the spice at the same time. A simple win-win!
Instant Pot Cornish Hen
If you are in a rush or pressed for time, you can't go wrong with this dish. Maybe you just don't want to spend a great deal of time in the kitchen. Whatever the situation is, this one-pot meal of Cornish hen will allow you to quickly bake your chicken while also maintaining its softness and juiciness. Adding lemon oil and fresh herbs will only add to the overall flavor profile, but the best thing about this dish is that it only takes 25 minutes to cook in an instant pot.
Grilled Chicken Tandoori
Just go look up a picture of grilled chicken tandoori and defy your mouth not to water. No, you do not even need a tandoori! This is something that can be done with the traditional grill. All you have to do is properly marinate in a well-spiced yogurt sauce, cook until fully tender yet still juicy, and then caramelize. You'll have yourself an authentic grilled chicken tandoori-inspired dish that you'll certainly come back for seconds on.