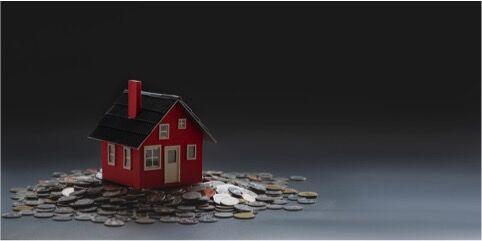 The importance of a home insurance policy is much more crucial to protect your property investment and cost. Some people are still not convinced about paying for insurance policies. But don't you think it's essential to take all the measurements to ensure your property's safety?
Just locking up the doors and paying extra bucks for security guards can save your property from getting stolen. 
But it can't help your house from natural disasters or fire accidents, which will lead to not only the loss of your shelter but also your investment. Here is what you need to understand about homeowner's insurance. 
Coverage policy against the disasters :
Disasters can come at any time, and no matter how many precautions you have taken, it won't help. Natural disasters like floods, earthquakes come without any alert and cause massive damage to life and properties.  
Moreover, human made hazards like theft, fire, explosion, smoke, damages issued by the aircraft, or any other vehicles, vandalism, or other naughty acts performed by others, etc., are much more capable of causing extensive losses. But home insurance covers it all.  
Even if you lose everything, all is not lost. You receive compensation for damages done to your home and properties due to disasters.  
However, the damages caused by natural calamities like flood damage and earthquakes fall in separate policies. But a standard insurance policy covers the damages caused by lightning, volcanic eruption, etc. 
Issuing of compensation for the other assets : 
A home is not only a structure. All the other components you keep inside and your family make your house a home that provides comfort. 
Home insurance policies value the fact. That's why they provide compensation for other assets like furniture, electronic appliances, ornaments, etc., alongside the home structure. 
 Back up for the temporary living expenses: 
Your house may need to renovate or repair your home. For that reason, you might require to live temporarily in a rented apartment. That requires you to pay double for your living and renovation. But if you have home insurance, it is going to cover for you.  
A home insurance policy will provide you with compensation for the temporary living until you renovate or rebuild your living home.
Protection for the liabilities: 
Whether you have done some accidental damage or some third party has made it, it falls within the list of your liabilities. 
For example, if neighbors' house gets damaged because of your fault, or someone needs to attain medical attention, that goes for your liability, and you have to compensate for that.   
A home insurance company assures you to protect against the liabilities if they cover the insurance policy for your home. The insurance company will compensate on behalf of you if any such situation occurs. 
Premium factors of the coverages :
If you live in an area that is much prone to natural disasters or a smoker, then your risk is unknowingly high. For that, you can be charged more by the insurance company for the additional risks so that it can be covered when some issue occurs.  
You need to mention all the points, including your credit score, so you don't have to worry if anything damage happens to your property. 
For keeping your mortgage policy clean:
If you are planning to mortgage your home, then the lender might ask you to have an insurance policy for your house, and they will ask you about the proof.  
If anything damage happens to your home, your lender might ask you to pay for it if you don't have the insurance policy, or you may have to pay off your mortgage to your lender for compensating for the damage. 
Having a home insurance policy leaves you less worried about this matter, as the company will pay for the expenses of the damages. 
Conclusion : 
It's worth the cost of having home insurance for your house. But before opting for the one, you need to be very much sure about the terms and conditions and their policies, to make sure that you are not paying to get anything. Understand everything and then op for the homeowner's insurance to keep your home protected.