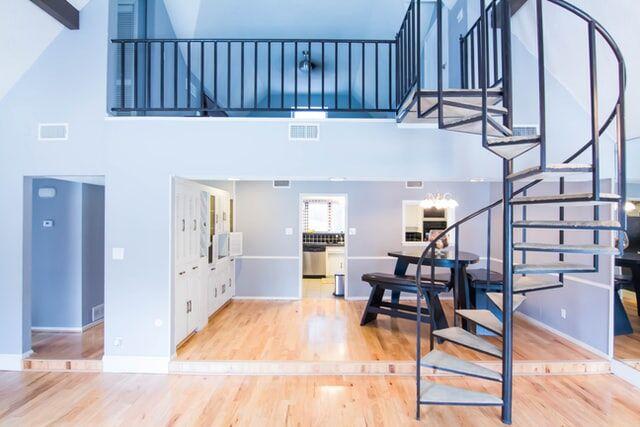 Loft conversions have seen a surge of popularity, and nowhere is that more apparent than in England's largest city, London. If you own a home in London, you know that space is a premium, so a well-designed loft conversion presents a fantastic opportunity for adding much-needed space to your home. If you have been considering a loft conversion, keep reading as we discover why more and more London homeowners are deciding to get a loft conversion.
Space, space, space
The main benefit of any loft conversion is adding additional floor space to your home. With the potential to add up to 30% more space to your home, loft conversions offer an elegant solution for London homeowners looking for a slightly bigger nest. If your room is feeling cramped and you've wanted an extra bedroom, en-suite bathroom, or a place for your home office, a loft conversion is a practical solution that will give you more floor space as well as increase the value of your home. 
Add value to your home.
More and more London homeowners are looking to convert their lofts. Why? Because in addition to adding much sought-after floorspace, loft conversions can also increase the property value of your home. The average UK house price rose to a record high of £270,000 in September 2021, with London's average house prices remaining the highest in the country at £507,000. Converting your loft means adding a bedroom, snug, or home cinema room. This increased space can raise the value of your home by up to 20%. Some estimate that this value increase is even higher in London properties. If you are a London homeowner, it only makes sense to get more from your home by converting your loft.
Avoid moving costs
Moving house can be a headache, not to mention expensive. The cost of moving can reach an excess of £40,000 when you consider the fees from estate agents, solicitors, and stamp duty. Not to mention having to hire a mover and pack up all your earthly possessions. If your home needs an extra room, office, or space to sprawl out, a loft extension could be the perfect answer. By extending your existing home with a loft conversion, you can get the much-needed space you desire without the pricetag and headache of moving house. Loft conversions present a more financially viable approach to the dilemma of finding additional floor space in your London home. 
Cost-Effective
While most enter home improvements to increase the value of their home, not all of these upgrades are cost-effective. Many home improvements are made solely for aesthetic value and the please of the homeowner. A loft conversion, on the other, is not only a practical addition to your home; it is also cost-effective. Some loft conversions, like skylight conversions, are relatively low cost and can be completed in a matter of weeks. Even more complex loft conversion offers the potential to earn you more money when you do decide to sell due to the value-added with increased floor space.
Save outdoor space
London is a densely packed urban environment, with the highest average home cost of anywhere in the UK, so space is premium. This is even more true when talking about outdoor space and land to build on. If you are a London homeowner that is lucky enough to have outdoor space, you're probably hesitant to give up this precious commodity. While some may choose to extend out, London homeowners don't always have the space to do this. Instead, loft conversions give homeowners the option of going up rather than out to create extra floor space in the home.
Conversion styles for every space and budget
Skylight Loft conversions are quick, budget-friendly conversion that requires minimal structural work. With the addition of a staircase, insulation, and skylight windows, this style of a loft conversion can be completed in a matter of weeks. 
Dormer loft conversions are one of the most common styles found in the UK. By using the existing slope of the roof, Dormer loft conversions add additional floor space and headroom. More cost-effective than other styles, Dormer conversions are a budget-friendly option built on any house with a sloping roof.
Hip to gable loft conversions is most often found on a semi-detached or end-of-terrace properties. Hip to gable loft conversions is ideal for lofts that lack space but may be a more intrusive construction process and require planning permission, depending on the area.
Mansard loft conversions can add a whole extra story to your home. Named after 17th Century architect Francois Mansart, this style loft conversion alters the sloping side of the roof, converting it to a virtually vertical one. While Mansard loft conversions can add 10x more space than a dormer loft conversion, they are also the most expensive and intrusive style of loft conversion. 
What are you waiting for?
With so many benefits, it's easy to see why so many London homeowners are converting their lofts. If you're looking for a cost-effective way to get more space, loft conversions allow you to add to a home you love. With so many different conversion styles available, there's sure to be a conversion right for you and your home. Get in touch with your loft conversion specialist to make an entire plan. Once your conversion is complete, you'll wonder why you didn't do it sooner. 
If you're in the market for a loft conversion, go no further than Clapham Construction. 
Get in touch for your free loft conversion quote and consultation.