Although it can be fun to put on a full face of heavy makeup, sometimes you want to look good without putting in too much effort. That's when a no-makeup makeup look comes in handy! This guide provides tips on how to create the perfect no-makeup makeup look. From eye makeup to foundations, we will cover everything you need to know to get the look you've always been searching for.
Prepare Your Skin
You need to have a solid skincare regime if you want to pull off a no-makeup makeup look. After you've cleansed, toned, and moisturized your skin, apply a blurring primer to visibly minimize large pores and give it a smooth and even surface. Choose between dewy or matte primers based on your skin type, then use one to provide your skin with a soft and smooth appearance.
Forget the Foundation 
We recommend skipping the foundation for a no-makeup makeup look that is both quick and simple. If you want to apply a light layer of face makeup, search for no-makeup cosmetics with sheer to medium coverage. Keep your skin looking natural by avoiding makeup that emphasizes your features.
Use Concealer Correctly
The secret to flawless, no-makeup makeup is to conceal flaws using a concealer. To brighten your complexion, first, use the Foundation Finder apps to identify your precise concealer tone match. Apply it on blemishes and dark spots with a tiny, flat brush to spot-conceal. To start, take a small amount of concealer and apply it to the under-eye area. Use your fingers to blend it in for a natural look. Next, lightly dust some setting powder on the T-zone and under the eyes to help everything stay in place.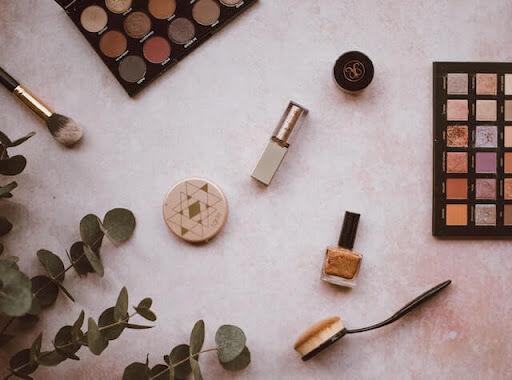 Photo - Unsplash
Add Color to Your Cheeks
A tiny bit of blush on the apples of your cheeks will give your skin a natural flush. You can also apply a warm-toned blush across your nose to create a sun-kissed complexion with your no-makeup makeup.
Cleverly Add Highlighters 
If you want to maintain an au naturel look, be sure not to use sparkly highlighters. Your vanity should have a liquid highlighter or strobing cream as a key no-makeup makeup product. You can add a subtle glow to your complexion by applying a highlighter to your high points. If you mix your highlighter with your primer, you will enjoy a natural-looking, dewy complexion that looks glowing from within.
Take it Easy on the Eyes
It's best to keep your eyes almost bare if you want no-makeup makeup eyes. Make your eyelids pink or cream by using eyeshadow and blending it with your fingers. Defining your eyes with brown eyeliner at the waterline will help you to avoid overdoing it. Adding curling mascara to your lashes will give them some oomph without feeling like falsies. You can enhance the appearance of your brows by using an eyebrow pencil after you have done your eye makeup.
Use Lipstick Sparingly 
Last but not least, color your lips to complete your no-makeup makeup look. Apply cream lipstick in a color as close to your natural lip color as possible to keep your lip makeup soft. Put on a lip balm at the end to add a shine to your lips and make them more hydrated.
Apply Mist
Adding a few spritzes of your favorite setting spray will add a refreshing boost to your complexion, even if you're not using too many products to set. Also great for picking up your tired skin throughout the day, makeup-setting sprays are perfect for little pick-me-ups.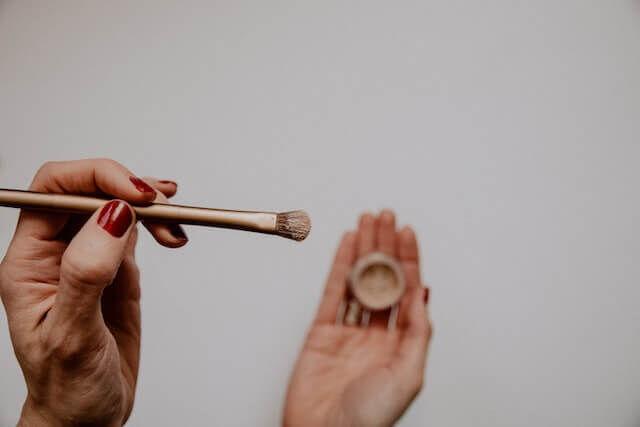 Photo - Unsplash
Brushes
To take your no-makeup makeup look to the next level, consider using high-quality makeup brushes. Makeup brushes provide a smooth and seamless application of makeup, giving you a flawless finish. They are also more durable and easier to clean than cheaper brushes, making them a long-term investment.
Invest in a good quality foundation brush, concealer brush, blush brush, and eyeshadow brush. A foundation brush will provide a smooth and even application of foundation, while a concealer brush will help to cover any blemishes or dark spots seamlessly. A blush brush will apply just the right amount of color to your cheeks, and an eyeshadow brush will give you precise control over the application of eyeshadow.
When using makeup brushes, remember to clean them regularly to maintain their quality and prevent bacteria buildup. A good brush cleanser will keep your brushes in top condition, allowing you to use them for years to come.
With these tips, you can create a luxurious and effortless no-makeup makeup look that is perfect for any occasion. By using high-quality makeup brushes, you can elevate your makeup application and achieve a flawless finish that will make you feel confident and beautiful I know I did with Elaina Badro®'s Luxury Brush Line
A Few Extra Tips
Use your fingers to massage the product into your skin, giving it a smooth, blurred appearance. To minimize coverage, use a makeup sponge while applying foundation.
Avoid using any bright colors on your eyes and lips.
A light touch of shimmer on the eyelids is fine, but a no-makeup makeup look isn't the time to showcase your glittery eyeshadows.
If you're not a fan of conventional lipsticks, try using a tinted lip balm to add some glossy color to your lips without the stickiness of lip gloss.