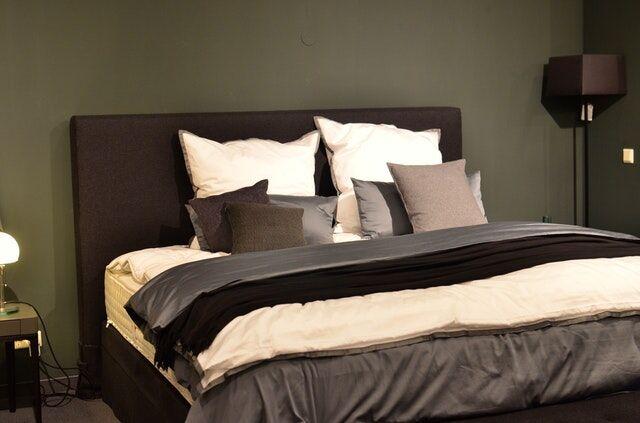 You might be waking up feeling restless lately. Your current mattress might have something to do with that. Or you keep on falling off the edge. Perhaps you're moving into a new house and want to leave your old mattress behind. Whatever the case is, this article will help you find the right mattress that fits your needs, preferences, and living situation.  
It is possible to overlook how impactful your mattress can be to your life. Imagine you'll be spending over a third of your life sleeping on that mattress. This is why you should deliberately think about the type of mattress you'll be using for the succeeding years. Here's a brief explanation of the different types of mattresses to guide you in making decisions. 
Memory Foam Mattress
In recent years, memory foam mattresses have seen tremendous growth in terms of popularity. They are known for their comfort-giving material, contouring well to every body type and shape. This type of mattress is designed with layers with different foam densities that respond well to body temperature and weight.  
As this mattress molds to your body shape, while your weight constantly shifts throughout the night, it can relieve pain and reduce pressure points. Memory foam mattresses are also the best beds in absorbing movement, so if you are sleeping with a partner, you won't have to worry about being disturbed by their constant tossing and turning.
This type of mattress is also suitable for people who experience chronic fatigue or muscle pain. Its material gives the body the best comfort; so, as long as you have no temperature issues, a memory foam mattress is the ideal choice for you.   
Many consumers have complained about memory foam's ability to soften and mold to a body's temperature, making it hotter to lie on it. So, if you are a hot sleeper, memory foam mattresses aren't the choice for you. It also emits a particular chemical smell upon opening that might be too unpleasant to sleep on it.
Innerspring Mattress
Up to this day, many consumers still prefer innerspring mattresses over any type. This mattress is designed to support your body with enclosed coil springs. It also has added materials that contribute well to comfort, from memory foam to latex to pillow. 
All these help the mattress remain sturdy even after years of use. Prevent the coil springs from popping out of the fabric. When shopping, salespeople may convince you with the idea that having more coils in your mattress means more comfort. That is not necessarily true for every innerspring mattress. 
As there are many brands of innerspring mattresses available on the market, you'll have no trouble choosing. They are displayed in a wide variety of a pillow top's fluffiness, firmness, and price. 
And if you weigh heavier, innerspring mattresses are best in offering firmer support, making it easier to get in and out of bed. This type of mattress is also suitable for relieving back pains. So, if you experience this condition, it is better to pick an innerspring mattress. 
You may have to steer clear of cheap innerspring mattresses when shopping. These mattresses may not have enough cushion and springs, preventing you from getting the proper support your body needs. This might result in an aching back when waking up the next day. 
Latex Mattress
Whether synthetic or natural rubber, latex mattresses are known among consumers for giving firm yet enthusiastic support when sleeping on them, there is also equal distribution of comfort throughout the entire mattress, making it a perfect option for everybody. 
Latex mattresses have the best materials among the other types of mattresses. Consumers like sleeping on it because it gives a similar comfort to those of memory foam mattresses. But unlike memory foams, latex mattresses push the body back, providing better support. 
If you prefer a softer mattress, a latex mattress may not be the best option for you. It is also heavier when compared to other types of mattresses; so, if you constantly move from one place to another, latex mattresses aren't the option for you. 
Air Mattress
High-end air mattresses may look like a traditional innerspring, but it uses air-filled chambers covered with a top foam layer. If you have spinal cord injuries or chronic back pain, this type of mattress can adjust and avoid pressing on the same pressure points that might cause your skin to break down. 
Adjustable Mattress
Adjustable mattresses are one of the latest advancements in the mattress industry. This is designed to elevate and bend at varying angles, making it more flexible for people to lie on. Adjustable mattresses use varying types of mattresses in their construction. However, it cannot accommodate springs well as the material isn't flexible enough for bending.
Takeaway
When picking the right mattress, it is always essential that you know how one type is different from the other. By having enough knowledge, including its advantages and disadvantages, you can now narrow down your options on the different types of mattresses.