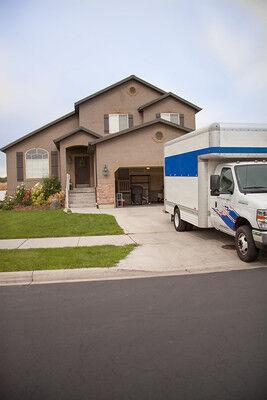 Moving is often quite fun. While there's a lot to do, and at times it can be stressful for sure, it's also a preparation for a new chapter in your life.
But while figuring out the moving costs is quite easy, it's often the logistics of it all that's scary and hard. Fret not! Just like everything else you've done successfully, in order to have a stress-free move, you will have to plan everything and be ready for some challenges.
As long as you're following a plan, and you know what you've done and what else needs to be done, it should take no more than a month to sort everything out and move to your new home.
So, let's not waste any more time on this intro. Instead, let's dive in on the topic of moving and how you should deal if it's your first time moving neighborhoods, cities, or even to a new country.
Spend time and organize everything that you'll need for the move.
Just like we mentioned briefly in the intro, a successful move depends on how good you are with planning and keeping track of everything.
So, find yourself a great downloadable moving checklist, get a folder, and focus on structuring the way you're going to do the move. Separate your move into weekly increments. It's much easier to tackle a project at smaller increments than one towering behemoth of a to-do list.
Your first part of the checklist is to do an inventory of everything that you're packing and preparing to move to your new home. That may mean going in each room and listing what you plan to move item by item. It's a bit time consuming, but it's a crucial step in the process.
This would allow you to take everything with you once the day of the move comes and not have to do pick up when you have to unpack in your new place.
Figure out your budget and see how you can fit within it.
One of the things that you have to figure out for sure is your budget. How much can you afford to spend on moving, and what's the maximum amount you're willing to pay?
Both are different. While a budget is a great thing to have, oftentimes life happens, things get ugly, and an unplanned expense comes right when you don't expect. So, contact the moving company of choice, see how much it's going to cost you, and add 20% on top for any furniture repair that you may have to do.
There are no guarantees in moving, so it's best to be double sure you can cover the costs if something unexpected happens. If you can do it, pay extra for insurance. That way if something gets damaged, the insurance will cover the costs of fixing it or buying a new one.
It's important to prioritize so, start with the most important decisions first.
While you may not fully realize right now, moving requires you to make some pretty big decisions, especially if you're moving to another town.
Are you driving the moving truck yourself, or are you hiring a professional moving company to get that done for you?
Are you going to ship your car?Or maybe you can sell it and buy a new one as its cheaper that way. And finally, how are you going to pack your items. Cardboard boxes or plastic bins? It's important to consider that the box is what will keep the items inside secure.
But don't forget to get all the other little things taken care of as well.
While most of your moving will involve packing items properly and coordinating everything needed for the moving company, there are also finer details that you will need to take care of.
Mainly legal stuff, but they're vital for a troubleless move.
This means that you will have to update your driver's license information, change your mailing address to your future one and voters information if needed. In some countries, you may have to update your address of residency.
While you're dealing with documents and addresses, you should remember to change your utilities to your new address. That means gas, electricity, internet, and TV should all be moved to the new address a couple of weeks before you move.
Moving homes is stressful. It's exciting, but that doesn't remove the stress out of the equation. While you can follow this list and download a moving checklist to help you get through the process faster, it's important to remember that at times it may feel like too much. So, stay positive!