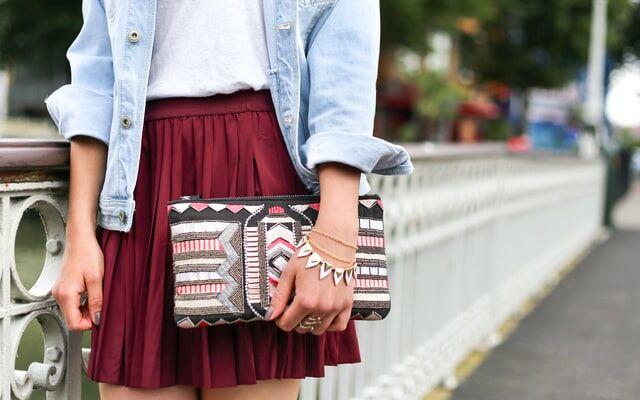 The production of fashion products with high-end quality is possible by using animal fur as a raw material. Since time immemorial, fur has been used in human clothing. Recent developments in fashion have brought to light inhumane practices, including animal cruelty and unethical rearing of animals to produce fur.
Animal fur in fashion and the growing consciousness
Many animal rights associations claim that nearly one billion rabbits, four million foxes, and fifty million minks are killed to produce fur. Most activists across the globe have condemned the inhumane and barbaric practices of breeding, rearing, and killing. China is the world's largest exporter and importer of animal fur. It has also been widely criticized for the alleged unprofessional killing of animals, including cats and dogs.
The popularity of animal fur is not going away. It has been used as a luxury textile and in popular culture. Because of its rarity and high cost, it is considered a symbol of social and economic status.
At the turn of the century, a lot of impetus is being laid on the production of ethical and conscious clothing sans the cruelty to animals on moral and ethical grounds for the sake of fashion.
Many animal rights activists finally get relief after years of protests against the widespread use of animal fur in fashion. Several high-end fashion brands have made their transition fur-free. This has been welcomed by activists, fashion industry leaders, and authorities alike. Hugo Boss and Ralph Lauren are just a few of the top fashion retailers that have made the switch to fur-free.
Recent trends in the fur-free fashion revolution
Jimmy Choo and Michael Kors are the latest fashion brands to announce a no fur policy. Net-a-Porter, an online luxury fashion shopping portal, has declared a no fur policy on all its e-commerce platforms.
Various animal welfare organizations around the globe have done a lot of work in this area. These include Born Free USA, part of the Fur Free Alliance, and PETA, among others.
London Fashion Week is an excellent example of fur-free fashion. It welcomed fur-free fashion to its catwalks. The event boasted that 86 percent of its shows featured fur-free fashion.
British designer-activist Stella McCartney's introduced her fur-alternative label 'Fur Free Fur' featuring long-haired coats at the prestigious Paris Fashion Week.
The Road Ahead.
Despite the collective efforts of animal welfare organizations worldwide and fashion retailers working together to combat the problem, there is still much to be done. Many fashion retailers still identify with the use of real fur in their products. Fendi and Saint Laurent, Dior, Saint Laurent, Louis Vuitton, and Canada Goose, Karl Lagerfeld need to reconsider their position on the matter.
Human fabrics are constantly evolving. Fashion takes the lead in innovating the industry. Stella McCartney is the pioneer in alternative fur. Fur-free fashion is here to stay, and luxury fashion brands should embrace ethical fashions.