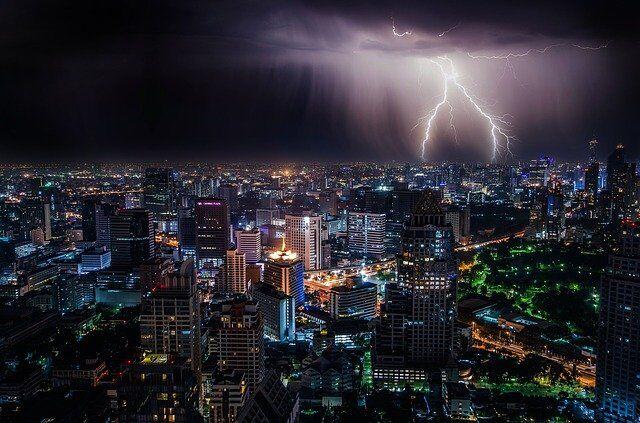 Sometimes, we think utilities are permanent fixtures and that we have no choice but to pay them each month. However, there comes the point in time that we're already fed up with the existing system, which forces us to make a decision: Do we stay with our current provider, or do we leap of faith? While this sounds like a daunting task, it isn't, especially if you're already experiencing these six reasons:
1. Saving Gets You Nowhere
We all try to do our very best to make the most of our resources, and that's especially true for both time and money. Utilities are required living expenses, but we do try to save money on this every time.
However, sometimes no matter how much we try to save on our use, whether we turn off every light unless it's already midnight or even if we reduce appliance use, it doesn't matter. When you get shocked about how your energy bills turn out when you already know for a fact that you've been doing your very best to keep a low-cost power bill, then perhaps you're no longer the problem. Maybe it's with your provider. 
2. Rates Fluctuate Too Much 
Here's another tricky problem. Of course, any business is vulnerable to economic changes, inflation, and all that. So it isn't astonishing that your power bill gets higher and higher significantly each year (unless the economy is doing pretty well, but still). The thing is, you won't always be prepared for these sudden upticks in prices, especially if you're not using too much power. 
Sit down and bring all your bills together and compare your consumption to the rate of use; if the price resembles a rollercoaster ride too much, regardless of your monthly power use, then it's best to look for a new energy provider.
3. Outages are Becoming a Norm
Whether you're a homeowner or a businessman, you know how important electricity is to maintain a certain quality of life expected on modern-day Earth. When there's almost always a power outage, even if there isn't a hurricane or any other natural disaster, it's prudent to know what's causing such issues. If it's almost always maintenance and other internal causes, I will not hesitate to call a new power provider, mostly if my livelihood depends on it. 
4. Bad Customer Service
It's one thing always to get power outages, but it's all the more frustrating if your power provider's customer service is not at all good. It would be best to wait for longer than 5 minutes. It only takes one call to resolve your issue. And you don't need to demand a manager before you get the customer service you deserve. 
I'm not saying all service providers are like this, but I'm willing to bet you've already been at the receiving end of an incredibly lousy customer rep at least once in your life, and it's something you will never forget.
Retention is a big issue for any business that doesn't have good customer service. Without it, they will most likely lose customers left and right. Customers deserve better, and you deserve better. That's why customer service is your most important metric.
5. There are Better Deals Out There
Speaking of better things, many businesses, including those in the energy sector, have appetizing promos for new customers. So why won't you take advantage of that? You won't just get to save money but also get better service, too! Just be sure you're switching to a reputable company.
6. Better Environmental Impact
When we talk about the energy sector, there's always a choice between good and evil. Wrong kinds are power generated from coal, which is terrible because of its harmful effects on the environment. And, of course, there's the right kind which taps into renewable energy to make electricity. 
There are now various options for clean energy, but the most popular one for households and small businesses is going solar. Recognizing that having solar panels on your roof or in your place would not always be the best option, I recommend applying for a community solar service.
Community solar, explained in layman's terms, is a subscription-based plan that provides solar power in a specific area. It's like switching to any other power provider, and that's it. This makes the need for installing your own panels unnecessary plus; you're saving the environment and your hard-earned money altogether.
Now that you know why you need to switch to a different power provider, the only question left is when you will make the switch?