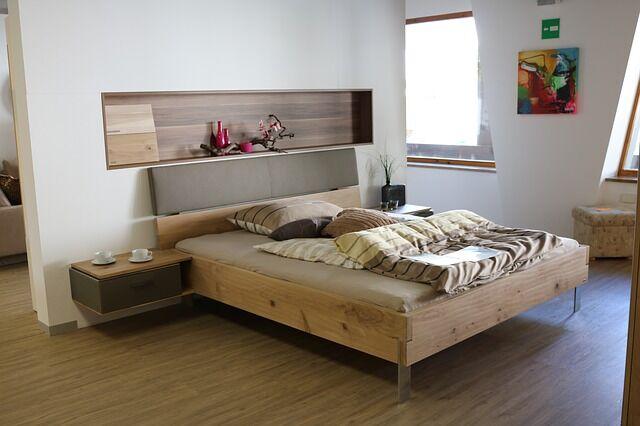 Has the time come to give your bedroom a very-much needed makeover? Are you tired of a bedroom that isn't exactly inviting, comfortable, nor does it have any actual design theme or cohesion? Bedroom makeovers are extremely popular with homeowners because let's face it, you spend a lot of time in the room, and you want it to be a space you feel comfortable, relaxed, and happy. 
So, how do you tackle the makeover and ensure your results are as impactful as you hoped? We've gone ahead and collected six essential tips straight from the experts on how to go about redesigning your bedroom, keeping not only current trends in mind but also your list of wants and needs. Let's jump right in.
Choose a Colour Palette
One of the most challenging parts about any makeover project is figuring out where to get started. In many cases, this ends up being more challenging than the makeover itself. So, where should you start on your bedroom makeover? An excellent place to begin is with a color palette. By choosing the color palette, you will then make all the other design choices that will coincide and pull the space together.
In terms of what colors are trending; ideally, you want to focus on the color that speaks to you. Colors that make you feel relaxed and at ease, and that flows with the rest of your home. Having a trending wall color shouldn't be the top priority.
The Bed Will be the Main Piece of Furniture
No matter how big or small your bedroom is, the bed will most likely be the largest piece of furniture in there. What that means is that you need to start with the bed frame before you can begin bringing other elements and components into the room. Invest in a new bed frame that fits in the space better and reflects your current design taste. Now is also the perfect opportunity to upgrade to a new mattress. Not only will the bed look great, but it will feel incredible and offer the kind of support your body needs for a restful sleep. 
MyNextMattress suggests you take the time to research the different types of mattresses to find the ideal one. The perfect mattress may even have a specific bed frame that works best with it. Take the popular Sleepeezee mattresses, which can work best with a Sleepeezee bed, each available through MyNextMattress. This set ensures that you will be comfortable and that the pieces complement each other perfectly. The online retailer is also offering a 60-night sleep trial on Sleepeezee orders, so you know there is no risk in making the purchase.
Invest in High-Quality Bedding
If there is any place worth splurging in your bedroom makeover project, it would be with the bedding. Sheets and duvets can act as décor in the space, but they also need to be soft, lightweight, comfortable, and breathable against your skin. Typically, you're better off going with high-quality cotton or bamboo, as both tick off all of the abovementioned boxes, plus they wash well.
Make Sure Everything Has a Place
While storage isn't exactly a glamorous thing to talk about, the fact is that it's necessary. If you don't give all your belongings a proper storage space, the result will look cluttered and disorganized. Finding enough storage could mean that you need to start with a serious decluttering of the room and then invest in new storage options. 
Bring in pops of Interest
To make the room feel unique and special, this is where your pops of Interest come in. Pops of Interest is where you can get creative and let your style shine. What are your pops of Interest? These can be any décor item that speaks to you, such as artwork, a mirror, decorative shelving, personal photos, and so forth. You are giving the room a personality with these pieces, so don't be afraid to mix and match elements.
Don't Forget to Include Lighting in Your Plan.
The final tip is to ensure you think about the lighting in the room. Lighting shouldn't just be ignored or an after-thought; instead, you want to let it be part of the overall design. There are some fabulous options for bedrooms, and you've also got the opportunity to combine different types of lighting. For example, maybe you want to install a new overhead light fixture and wall sconces on either side of the bed. 
The Bedroom You Deserve
By following each of these expert tips, you'll be putting together a bedroom that is not only modern and stylish but that meets all your needs and wants. Remember, the bedroom should be comfortable, but it also needs to be organized and functional.