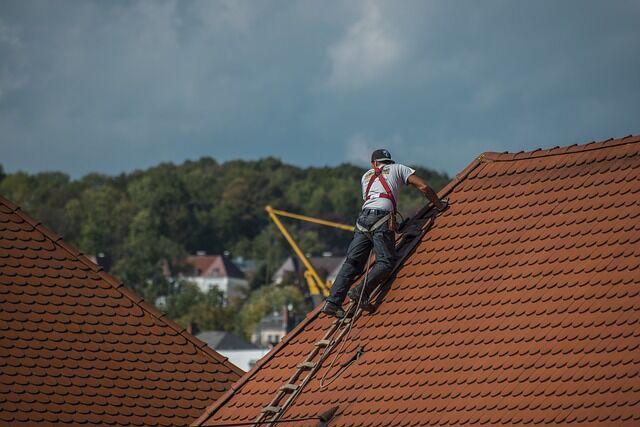 A durable roofing system is a significant component of a house. A reliable roofing system protects the roofing structure and other parts of the house from adverse weather conditions. It also helps to minimize pollen, mold, and pollution from entering the home. To retain these benefits, it's necessary to have a roofing system repaired promptly. Not doing this can lead to one or more of these five consequences.
Decreased Curb Appeal
One of the most visible parts of a home is the roof. This house component can be a leading factor in whether a house sells. Having a defective roofing system can decrease the market value by 8% to 15%. This significant loss in profit can be avoided by simply repairing the roof right away. To retain or increase a house's marketability, it's a good idea to use services from Texas Home Improvement.
Nullity of Warranty
It's vital to read and understand all warranties that cover home components thoroughly. Most home warranties and independent roofing warranties require homeowners to fix roofing defects right away. When this is not done, a warranty company can nullify parts or all of the contract. This warranty nullity encourages homeowners to keep a roofing system functional, so a warranty company does not have to pay high repair costs.
Increase of Outdoor Pollutants
One of the primary functions of a roof is to protect household occupants from outdoor pollutants and allergens. When any part of a roof has an opening, such as a hole or crack, having it repaired right away keeps these undesired substances from being inhaled by household occupants. Increased pollution, pollen, and mold can aggravate a person's health and cause respiratory problems.
Extreme Attic Destruction
A faulty roofing system allows rainwater to enter the home. Exposure to water can lead to roofing structure damage. It can also damage attic walls and flooring. Mold and mildew often grow well in a damp, dark environment. Also, household goods stored in the attic can experience damage or ruin. This is especially true for weather-sensitive items. They are fixing leaks, and other roofing faults assists in preventing extreme attic destruction.
Household Goods Damage
A stable roofing system protects household goods from destruction or ruin. Appliances such as dishwashers, washing machines, clothing dryers, refrigerators, and kitchen stoves are safeguarded from water damage and excessive moisture exposure. Durable roofing systems keep fragile and sensitive items safe against mold and mildew. An opening in the roofing system also allows wildlife such as birds, rats, and squirrels to enter the home. These animals can tear up assets. Keeping repairs up-to-date helps preserves the integrity of assets.
Understanding the basics of a roofing system is not difficult. Doing this lets homeowners perform fundamental roofing inspections to look for cracks, crevices, and missing parts. Shingles, flashing, and gutters all function as a unit to keep household occupants safe from unwanted situations. Upon discovering a roof defect, it's a good idea to call a professional to have it checked. Many roofing companies offer low-cost inspection services. Delaying roofing repairs only compound an existing problem. Once a repair is done, a homeowner can return to enjoying a comfortable home without worrying about costly repairs or a roof replacement.