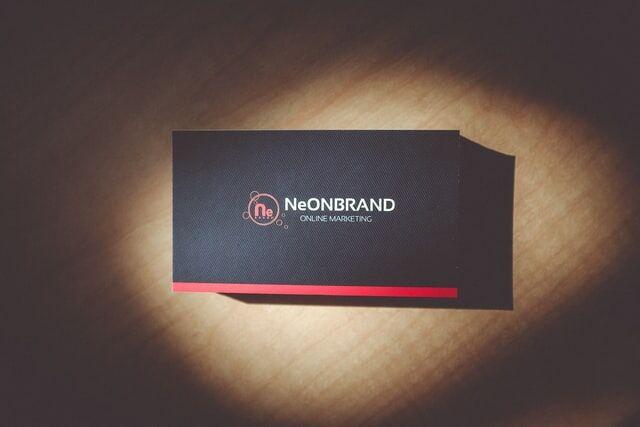 In this age of digitization, business cards still hold significant value for businesses. It is one of the practical marketing tools for companies that helps them introduce their brand to others professionally. Your business card is your way to brand awareness.  
It is the first impression of your brand; make sure you've innovative and descriptive business cards to make a potential lead. This article will discuss why exactly business cards are imperative for your business and how you can benefit from them.  
1. Deliver Contact Information With Ease
To make people remember your brand, you must hand out your business cards wherever you get an opportunity. It is an easy way to retain necessary information about your brand so your potential clients can contact you conveniently.
In addition, writing information on paper or getting contact details on smartphones sounds a little unprofessional for someone aiming to have a successful career in his business. On the other hand, business cards give you a professional approach and build an actual conversation with your potential clients. 
2. Creates A Genuine Connection
Technology has still not figured out how to replace business cards in this digitized world, where everything is one click away and conveniently done. Although the exchange of information is a lot faster on smartphones and through emails, it gives an impersonal approach. 
On the other hand, business cards make you look more professional and give a personal touch to the client. In addition, it is always better to hand out business cards and create a personal impression that makes a genuine connection with the people with whom you are doing business. 
3. Source Of Direct Marketing 
Business cards act as a source of direct marketing tools. Although digital marketing has benefits, they are not as effective as business cards. Meeting in person with clients and ending a conversation with a handshake and a business card is always a good idea. 
Carrying business cards with you helps you avail of every potential opportunity that comes your way and makes the most of it. It just takes the right moment and right place to make a business connection. Make sure you're always prepared to avail such an opportunity. 
4. Brand Awareness
Innovative and descriptive business cards are a source of marketing for your business. If you rely on smartphones and emails to exchange information, your brand will never get a chance to get shared in the market. 
The investment, time, and effort you make in creating innovative and descriptive business cards go a long way and market your brand on your behalf. In addition, the use of business cards reflects how serious and professional you are in doing business.  
The Bottom Line
Business cards are more effective than digital marketing as they create a personal touch and give you a professional approach. In addition, it helps you engage in real conversations and aid in building solid business connections.