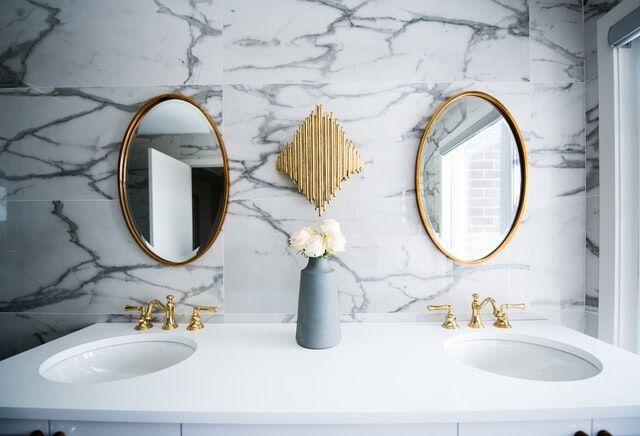 Do you want to give your old and tired bathroom a makeover? In this case, you have landed in the right place. Below are five tips to consider so your bathroom renovation is a successful one. 
Tip #1: Settle on a layout
Before anything else, you must settle on a layout for your bathroom. It's okay if you want to stick with the current design that's in place. If you're going to shift things around, you need to complete this before moving on with any other renovations. 
This is because you'll likely need assistance from experienced electricians, plumbers, tilers, and other trades. If you are moving your bath to the other side of the room, for example, you'll need a plumber to ensure everything is connected as expected. 
When hiring any professionals, make sure you do your research and pick a reputable provider. For instance, Dial One is a specialist Midlothian plumbing company with over 50 years in the trade. If you can find a local plumber with that combination of experience and expertise, you can be safe knowing the job will be professionally done. 
Tip #2: Waterproof space 
Whether you prefer to go for a bath or shower, it will inevitably lead to water escaping onto your walls and floor. This is why tile backer boards can be an effective – and affordable – fix for this issue. 
Along with being 100% waterproof when installed correctly, tile backer boards even act as insulation. When used to line shower enclosures and bathroom walls, you significantly reduce the possibility of leaks happening. 
Tip #3: Add technology 
This doesn't just mean your electronic toothbrush or shaver, either. There are various ways where you can add extra touches of luxury and comfort with technology. 
For example, you could decide to install a waterproof television that you can watch while soaking in the tub. You could go with smart lighting, where you can instantly set the mood with a change in color or a hi-fi system for listening to soothing tunes or your favorite podcasts. There are more tech-based options for your bathroom than you may realize. 
Tip #4: Don't forget storage 
Yes, a bathroom isn't usually a place where clutter quickly builds up. It doesn't take long for all of your toiletries to build up and ruin the flow of your bathroom. To rectify this potential issue, invest in one or two stylish storage pieces to keep everything hidden away in a convenient place. 
Tip #5: Add life with plants 
Even if you add a splash of vibrancy to the walls, bathrooms can often feel like a sterile area. However, don't be scared to add life to the room with the inclusion of plants. They can provide much-needed color and even boost your mental health. 
When it comes to adding plants, consider doubling this up with a floating shelf. This can supply a stylish and cozy home for your trailing plants.