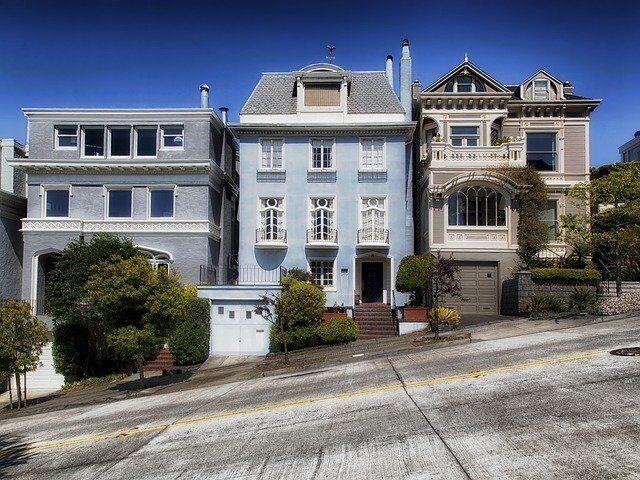 For the first time, buying a home is an exhilarating adventure, as many consider it a landmark life event. However, with the covid19 viral outbreak still in full swing, many potential buyers wonder if now is a good time to buy a property. While there is quite a bit of debate surrounding the question, as the economic uncertainty influences interest rates and other factors associated with purchasing a home, many feel that the pandemic has reduced property values. Therefore, now is likely a great time to invest in a property.  
Regardless of the pandemic and the effects on the global economy, there are other things that you should also consider if you are interested in buying your first home. Essentially, you should decide whether you will be investing in a starter home that you will later rent or sell once you can pursue the purchase of your forever home. On the other hand, you may feel lured by the idea of purchasing your forever home instead. Both decisions can be justified depending on your financial situation and your plans. However, if you can't decide just yet, the following considerations will help you weigh out the pros and cons associated with each option.  
Purchasing A Starter Home
A Starter home is an essential, affordable property that will accommodate your housing needs for now, but these properties are often not suitable in the long run. This is mainly because starter properties are generally smaller and mostly accommodate those starting in life, such as bachelors or newly married couples. Therefore, a starter home is a right choice for you if you are hoping to sell later or rent out your property, but it is not the right choice to plan on starting a family without purchasing an additional family.  
When evaluating the benefits of purchasing a starter home, you can uncover relevant prices by assessing Holmes Homes Utah website or a real estate site in your region. Sifting through listings of properties will give you the best idea of pertinent property values in terms of starter homes and forever homes. Even when it comes to renting a property, you should spend adequate time browsing listings to ensure you are settling on suitable candidate choices for viewings. 
While starter homes are categorized by size and value, other factors include home durability. Modular homes and manufactured homes are a growing trend that fits into the category of starter homes. Even though these homes are exceptionally affordable, they are not genuinely durable and cannot be labeled homes forever. However, such homes are an excellent solution for those hoping to purchase an extremely affordable home that will suffice for a few years. It would help if you considered the costs of such homes in the long-run, as a significant saving now, may later transform into a high price for a homeowner.  
Purchasing A Forever Home
If you are swinging more towards the decision of purchasing a forever home, you should be able to afford the deposit as well as the repayments on your mortgage. However, it is quite likely that you have already considered the financial aspects of purchasing a forever property. As a forever home will meet your needs for several years to come, house hunting will be an essential factor. You will probably not be able to find the perfect forever home right away, although it is best to take your time to ensure the home you settle on is all your heart is after. The concept of a forever home should also not be taken literary as this is an elusive target goal. Even if you purchase a forever home, you will end up having to continuously invest in renovations and maintenance as a never-ending cost of owning property. 
When purchasing a forever home, you should consider additional costs such as ongoing property maintenance, mortgage interest rate spikes, and resale value. In addition to this, you should also consider your long term goals and how they will impact your housing needs. If you plan to relocate abroad in the next few years, a forever home is probably not the best decision. What's more, if you are considering starting a family, you should include adjustments that will be needed to accommodate children.  
Other aspects you should consider when purchasing a forever home include the location of the property. An upper-class area today can later gradually become a lower-class area. As location can massively impact property value, you can assess location class by evaluating nearby areas and maintaining their standard over recent years. You may not be able to predict the downfall of a location's level, although you can be vigilant enough to note housing value changes. The resale potential of a property may initially not seem to be a relevant factor. However, even buyers of forever homes later decide to sell to purchase a larger home.
Making Your Decision
Finalizing your decision will require ample consideration as well as time. It is never a great idea to purchase the first property you view as you likely have starry eyes fueled by excitement. Regarding property viewings, you should always consider a candidate property more than once to truly get a feeling of what the property has to offer. 
When purchasing your first home, you should also consider fixer-upper properties, which may allow incredible savings. However, your main goal should be to buy only within your budgetary allowance. Overspending on a home during a pandemic is not the best choice. What's more, even if you will be purchasing a starter home, you should plan to own and live within the property for a few years; otherwise, the purchase would not make financial sense.  
Buying a home is undeniably exciting, and when considering that you have probably been building your savings account for several years to afford the deposit, purchasing your first property should not be a hasty decision.