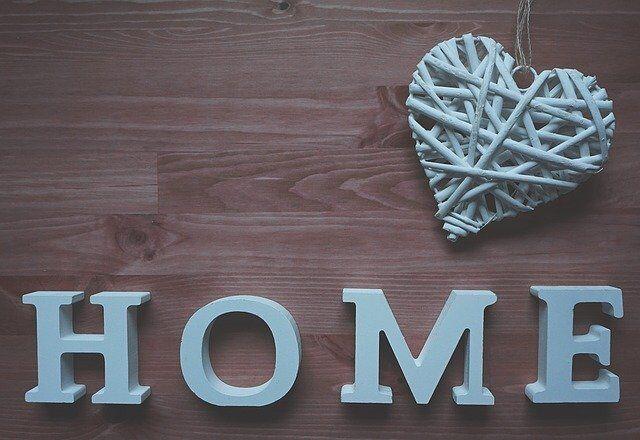 We all spend a significant amount of time at home, which is why when our home is not the space we would like it to be, it can really affect our health and wellbeing. 
There is no reason for it to stay that way though!
This piece will discuss how to create a happier home that you can look forward to coming back to, or not leaving for the day!
Keep on top of the chores
This might not be a very exciting start to creating a happier home, but it is absolutely crucial. A clean and tidy home can really have a positive effect on our mood, so bite the bullet and put those plates in the dishwasher and hoover the front room. Having a clean space also presents feelings of opportunity, and helps the mind calm, which opens it up for more creative and important thought processes!
Make the bed
 This one sounds simple but is really more of a psychological trick than it is about physically having the bed made. There is something about making the bed that says: "I have completed this small task and I am ready to face other tasks in the rest of my day". This can evoke feelings of pride which then fuel the desire to complete more tasks.
Add some natural elements to the home
Plants and flowers are such a welcome addition to a home and offer many benefits. Some of these include reducing toxins in the air, boosting mood and also encouraging productivity. Having something to take care of in the home can also give us a sense of purpose, and when our efforts are responded to in a positive way, that can be significantly validating, which then fuels a positive cycle.
Add some not so natural elements to the home
The home should be a place of fun and relaxation and technology, entertainment and games are a massive part of this. Playing games has a really interesting effect on the brain because they are not only fun, but they also help social skills, problem-solving skills, decision-making skills, memory and perception, just to name a few!  
So, with that in mind, treat yourself to some games for the home!
Visit Home Leisure Direct at homeleisuredirect..com for a variety of choices that can make you and your loved ones happier!
Show off your personality in the home
Expressing yourself is both important and empowering, and what better place is there than to do it in your own home! Home décor is a fantastic way to incorporate the things that make us happy into our everyday lives and can make your space a much happier place to be in.
For those who are not quite sure where to begin, one of the easiest ways to start this process is to write down everything that makes them happy, big or small. Then search for ideas on the internet or social media such as Pinterest, and see how they can be incorporated into the house and amongst the décor.