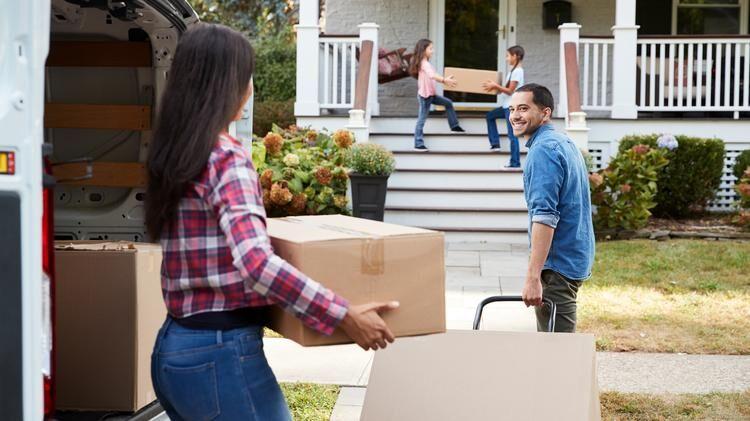 Moving from one place to another can bring about a change in a lot of ways. Be it a workplace transfer or moving into a new home, one has to go through many economic and psychological changes. Moving can be a costly affair, so one should start planning about it quite some time back the actual process takes place. The first step should be creating a moving budget. Moving can be of many types, and thus the cost varies accordingly. The cheapest are loading and unloading services, while donation pickup and delivery are frequently the most expensive and luxurious moving labor services.
Factors considered before hiring professional movers
Base moving fee: The movers you want to hire for your moving will first quote a price that will include the cost of labor and fuel. You should approach a minimum of three companies to get the best quotation. The final price depends on the distance, the stuff to be loaded and unloaded, and the time for which the move takes. 
Moving insurance: Next factor that should be kept in mind before hiring professional help is whether you want moving insurance or not. Moving insurance is the amount of liability that a moving company is willing to take if your stuff suffers any damage whiles the moving process. It is additional protection, and you need to consider the chances of your property being damaged while moving. You should check your homeowner's or renter's insurance options first to see if they offer it to them, or else you might want to look into third-party options.
Optional charges: If you want your movers to provide you more than base services, including packaging, do consider additional costs in your moving budget.
Factors to consider for a Do-it-Yourself Move
It is a known fact that moving yourself is often cheaper than hired help. But the factors you need to consider before such a move are:
Truck Rental: Unless you have very lightweight furniture, you need to hire a truck. Rates vary with the size of the car and the distance that it needs to cover.
Gas: The truck rental company often mentions the fuel with which the truck needs to be returned. If additional fuel is used, the cost must be borne. So the fuel cost must be considered in your moving budget.
Additional Insurance: Truck rental companies provide minimal insurance while moving. If you feel a high probability of your goods getting damaged during the moving process, you should opt-in for purchasing additional liability coverage.
Equipment rental: The moving equipment budget should also be prepared. You need to check if hiring tools from the truck rental company is cheaper than buying from a local hardware store.
Storage costs
If you are moving to a different state or if the move takes place for more than one day, you need to consider storage costs in your moving budget. This includes storage unit cost, storage transportation, storage container, storage supplies, and additional storage costs. The entire storage cost will depend on the length of the time you will require it, the unit's size, and the team's location. 
What to look for in a moving labor company?
You need to find a moving company that is available in your locality. For a long-distance move, you need to make sure that the moving company is public in your departure and destination cities.
In this industry, the services that each company varies. Some might offer packing and unpacking services, while others may help with furniture assembly or charitable destinations. Make a budget that considers all these and accordingly gets a quote from the moving labor company.
Most moving labor is amateur. This might be cost-effective, but trusting a stranger with your belongings can pose a threat. You should hire a company that uses licensed and insured workers.
Last but not least, you must be aware between low prices and low-quality labor. Find a moving company that fits your budget and also has trained workers for the job.
What don't movers pack?
All moving labor companies generally have a list of hazardous or potentially dangerous items that they don't move. The dangerous items include gasoline, oxygen bottles, fluid, matches, propane cylinders, fireworks, nail polish remover, and paint thinners. There are certain food items that movers might not be willing to move. These may include perishable food items. If there are doubts in your mind about food items, you may ask your movers for clarification. You should also consider valuables and documents that can be transferred with the moving company.
Ask yourself these questions. 
Before a long-distance move, ask yourself these questions before the start of the process:
Can this item be repurchased in the new place?
Does this item hold serious value in my life?
Should I send these with the movers, or will I need them while traveling? (Includes passport, identity proofs, etc.)
You must know the best place to live in the US and all the details related to moving labor. We hope that the information proves helpful in making the big transition in your life successful.