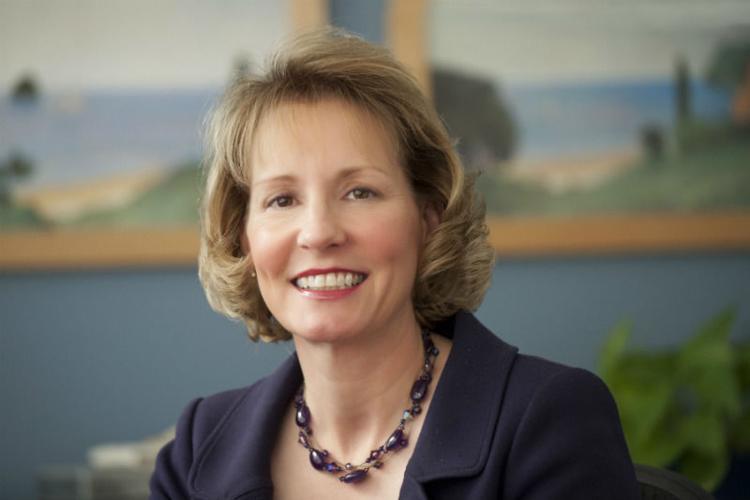 Every year, Voices for Children makes a difference in the lives of thousands of young foster children through their CASAs: Court Appointed Special Advocates. Voices for Children is a non–profit organization in San Diego that strives to ensure all foster children are treated well and find happy, stable homes. FINE Magazine spoke with the current CEO of the organization, Sharon M. Lawrence, Esq. In the following interview, she tells us about what exactly CASAs do, where Voices for Children is headed in the future and how you can make a difference in a young child's life.
What is Voices for Children? How does it differ from other foster care advocacy organizations?
Founded in 1980, Voices for Children (VFC) recruits, trains, and supervises Court Appointed Special Advocate volunteers, or CASAs, who advocate for the rights and well–being of the more than 5,100 children who pass through foster care in San Diego County annually because they have been abused, neglected or abandoned by their families or caregivers. In 2015, Voices for Children initiated a new CASA Program in Riverside County. VFC is the only agency in San Diego and Riverside Counties designated by the Juvenile Dependency Court to provide CASA volunteers.
Your website speaks about CASA volunteers. Can you explain what they are and how they benefit the foster children? What sort of things to CASAs do?
While the foster care system comprises many talented and passionate professionals, it is also overburdened. Social workers, lawyers and judges want to make the best decisions they can for a child's well–being, but often don't have the time needed to gather all [of] the information necessary to see the complete picture. CASA volunteers devote their attention to one child or a sibling group at a time, closely monitoring their situation and ensuring their needs are met. As the Juvenile Court's eyes and ears, these volunteer advocates speak up on their child's behalf and help them through what is a confusing and scary time. CASAs are often the only consistent adult presence in a child's life—the one person a child can truly count on who is not paid to oversee their welfare.
Findings show that children who have been assigned CASA volunteers tend to receive necessary services sooner, for a longer duration and more consistently than those children without a CASA volunteer. Judges have observed that children with CASAs also have better chances of finding permanent homes and are less likely to re–enter foster care. Studies have indicated that children with a CASA are more likely to pass all school courses and are less likely to be expelled than other children in foster care, and also that they score significantly higher on protective factors scales such as sense of acceptance, controls against deviant behavior, positive attitude for the future and the ability to work with others.
How does someone become a CASA?
The first step in becoming a CASA volunteer is to attend one of our free Information Sessions, which are held three times per month. We encourage interested parties to complete and submit an application before attending the Information Session so they are prepared for the next steps, including an interview with a VFC staff member. If a mutual fit is determined, the applicant is invited to attend Advocate University—35 hours of classroom and online training, as well as an observation at Juvenile Dependency Court. Upon graduation and the required security clearance (criminal and driving record checks), a volunteer will be matched with a case. 
How did you personally get involved with Voices for Children?
I began my law career with a large firm and specialized in defending doctors and hospitals in medical malpractice trials. I joined the Board of Directors of Senior Community Centers (now Serving Seniors) and two months after becoming Chair of the Board of Directors, the Executive Director of that organization resigned. The hands–on work with the senior staff during this transition made me consider a career in the non–profit sector, and I wanted to find an organization that could utilize my abilities. About two years later, I learned of Voices for Children. I waited a few months until they were hiring and applied for a position. I became the Executive Director in January of 1997.
Tell us about some of the events Voices for Children participates in.
In terms of fundraising, we host a number of events throughout the year. The Fostering Hope Golf Classic, in its 24th year, will be held on April 11th with a pre–tournament cocktail and auction party on the evening of April 10th. In May, we will have Wine, Women & Shoes. Our signature event is Starry Starry Night, a gala held at the San Diego Polo Club in September. Last year, we raised $1.3 million.
Our Real Word panel, comprised of current and former foster youth, is the first of its kind in the National CASA Association network. These brave young people candidly share their experiences of abuse, neglect and abandonment, as well as life in the dependency system. This free educational and eye–opening opportunity has been vital in recruiting more CASA volunteers, in validating the experiences of other foster youth and in changing foster care policies. We host these community speaking engagements throughout San Diego County.
What's next for Voices for Children?
Voices for Children believes that every child deserves a safe and permanent home, and to that end, will provide a CASA to every child in foster care who needs one, monitor every court file in the system and advocate to improve the lives of foster children. By 2017, VFC will reach the conclusion of its Serve Every Child vision by providing CASAs to 3,400+ children in San Diego County. Our Board of Directors is in a strategic planning process to determine our goals for the next ten years.
In August of 2014, the CASA Program in neighboring Riverside County (which had operated since 1990) closed, leaving its foster children without CASA representation. The Superior Court of California in Riverside County and the Judicial Council of California asked VFC to step in and assist in rebuilding the CASA Program in Riverside County. After careful deliberation, the Voices for Children Board of Directors agreed to take on this special challenge as of January 2015. The program now has offices in Riverside and Murrieta, as well as four staff members, and is poised to serve 200 children by 12/30/16.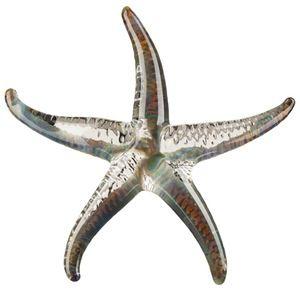 How can people contribute to Voices for Children? What is your Starfish Store?
There are many ways you can support Voices for Children: become a CASA volunteer, follow us on social media, attend an event, make a donation or purchase a collectible from the Starfish Store. Our unique Starfish Collection offers gorgeous, hand–blown glass starfish ornaments, keepsakes and paperweights in multiple sizes and colors, plus a contemporary line of sterling–silver jewelry. All proceeds benefit VFC and the foster children we serve.
We also have opportunities for corporate matching, vehicle donations, planned giving and third party fundraising. A tax–deductible contribution to Voices for Children directly supports our CASA Program—the recruitment, training and supervision of Court Appointed Special Advocates. It costs approximately $2,500 to provide a child with a CASA for a year, which is not much considering the incredible impact these volunteers make in their children's lives.
Any final words?
There are approximately 3,400 children in foster care in San Diego County, just waiting for someone to come along and be their voice in court, in school and in the community. We are now serving more than 2,500 of these kids, but the only way we will be able to reach the remaining ones with CASAs is if we have more volunteers. Our CASA volunteers come from all age groups (must be 21+ to volunteer), backgrounds and geographies; they are ordinary men and women doing extraordinary work. With just 10–15 hours per month, you can enjoy a life–changing volunteer experience that will make a positive impact on a child's life.
I encourage you to attend a Real Word presentation and/or an Information Session to learn about the incredible work that our Voices for Children volunteers are doing. Also, follow us on Facebook and Twitter!