Moving into a new home is very exciting, and it is the perfect opportunity for a fresh start and a new period of your life. Before you can get too excited about your new place, however, you first need to go through everything involved in moving out of your old one. There is always so much that needs doing when you are packing up to leave home, and many people underestimate both the time it will take and how much it can cost to do everything. You must start planning your move as early as possible to ensure that you are not rushing around on the last day, trying to get everything done.                 
If you plan on moving out of your place soon, here are some things that need to be done first.
Give Your Landlord Your Notice
If your old home was a rental property, the first thing you will need to do is give your landlord notice that you are moving out. Different rental contracts have different notice periods, so you must understand the period of notification required on your rental property to ensure that you get your deposit back and don't have to pay overstay rent. Notice tends to be around two months but can also be expected at the end of a set rental lease. Either way, be sure to inform your landlord so that they can make all of the necessary arrangements for doing the inspection, returning your deposit, and finding new tenants.
Check the Itinerary
These days, many rented properties come either entirely- or partly-furnished. If this is the case with your place, you should have received an itinerary of everything provided in the property. This will include everything from beds to televisions, to pots and pans. It is essential when you plan to move out that you check this itinerary and make sure that everything that is on there is present and in good condition. If it's not, you may be forced to pay for repairs or replacements when your landlord comes to inspect the property. If there are any issues, it is better to notify your landlord in advance of the inspection rather than hoping they won't notice.
Clean the Apartment
To get your deposit back, you will usually be expected to clean the apartment before moving out. This is so the next tenant can move in without the landlord having to clean themselves significantly. Usually, you will not be expected to clean every last-minute bit of the home, but leave it neat and tidy. In big cities like London, you can hire an end of tenancy cleaning Wimbledon services where professional cleaners can come in and do the job for you. This is often very useful as most people are so busy packing and arranging everything needed for the new home that they don't have time to clean them. You can hire many professional cleaning services in every area, not just Wimbledon, so look online and find a reputable company in your local area.
Organize the Walk-Through
Once you have made sure that everything is clean and tidy and that any problem items on the itinerary have been addressed, the next thing you need to do is to organize the walk-through. This is where your landlord or property manager comes to inspect the property to check the condition before you move out. The results of this inspection will dictate whether you get back all or some of your security deposit. You should always take photos of any damage the day you move in and show them to your landlord at the time so that when they come to do the walk-through at the end of your tenancy, they cannot try and hold you responsible for damage that was done by someone else.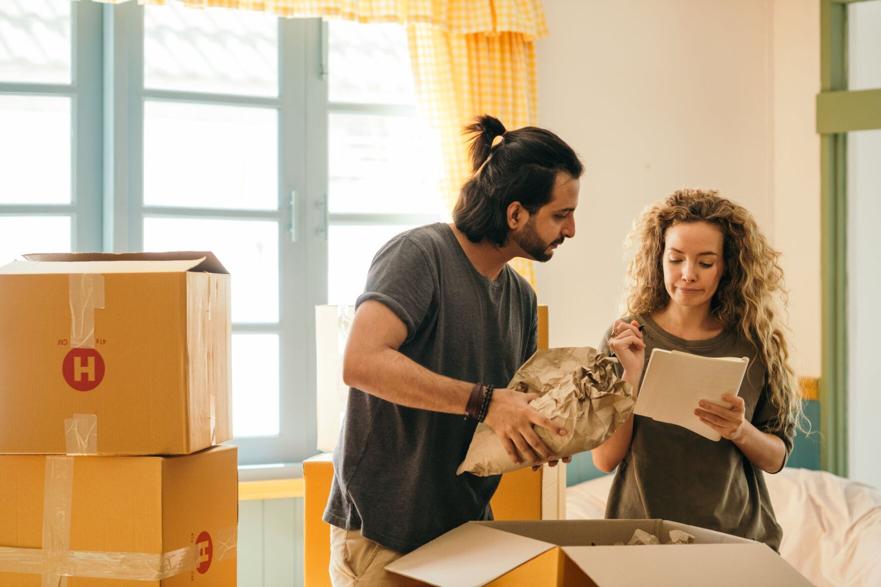 There is so much to be done when you move; the key is to stay organized. Make a list of everything which you need to do and address each thing on the list systematically. In this way, you will complete all the tasks well in advance of moving day, making the whole process as smooth as possible. Follow this easy guide, and you will be all ready to leave your old place behind you and start your new life.