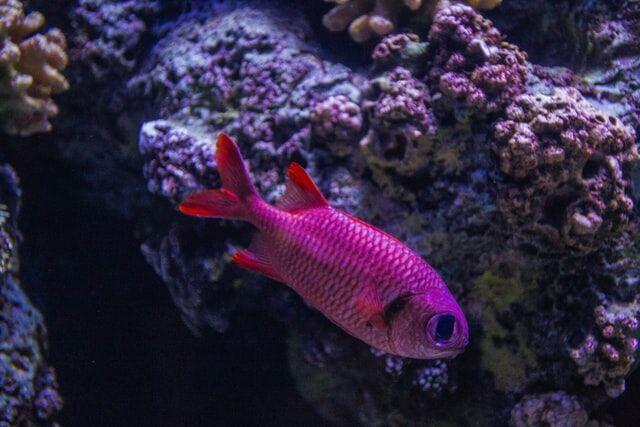 It can be challenging to choose an aquarium tank for your fish for the first time. Not only do you need to pay attention to your fish's essentials, but you also need to find a tank that matches your needs. It would be best to consider things like the placement and size of your tank or whether your fish species can live in the tank you choose for them. The aquarium you select needs to be placed in a location where you can see it, but at the same time, it can't be placed in a busy area as excessive activity can disturb your fish. Many other considerations need to be taken before buying a fish tank; this is why you need to be careful while picking the new home for your little underwater friends. Here are our top tips for choosing the right fish tank.
Placement 
The placement of your new tank determines how big your tank is going to be. It helps you select a couple of other factors as well. As mentioned previously, the tank needs to be placed in a visible area where you can keep an eye on your aquatic mates. However, it would be best to keep it away from the busiest place in your house as it can be disturbing for the aquarium fish to be around excessive activity. You should also keep your tank away from direct sunlight because it can lead to the growth of algae inside your tank. Direct sunlight can also cause the temperature in the tank to fluctuate, which is not suitable for the fish living inside. Finally, you should keep your tank away from vents, windows, or any other outlet that exposes your aquarium to drought. Drought can disturb the aquatic environment inside your tank, so make sure it's placed in a dry area with a suitable temperature for marine life.
The Tank Type
The type of tank you choose for your fish depends on many factors, such as the species of fish living in it, your budget, and the accessories required for your aquarium to welcome aquatic life. These accessories include the heater, the lighting, live rocks, and nitrogen cycles if necessary. You may also need a self-cleaning fish tank as the frequency of cleaning can be a little inconvenient for many fish owners. You can choose from acrylic and glass tanks depending on your budget, as glass aquariums are way cheaper. However, acrylic ones are more heat-resistant, more precise, and come in more shapes than glass tanks.
The Size of Species Living in the Tank 
The size and species of your fish help you determine the size of the tank you need. However, it would be best if you also considered whether you have enough room in your house for the tank size you're planning to get or not. So before looking up your fish species or deciding on the number of fish you want to get, it's essential to know the maximum tank size that can fit in your home. Also, keep in mind that larger tanks are a bit pricier than smaller ones if you're sticking to a budget.
Tank Accessories
These are the accessories you may need for your tank other than the heater and lighting. We're talking about the accessories that make your tank fit inside your home, such as aquarium stands. Stands can add a stylish look to your fish tank and hold it in an elevated position if you don't have somewhere to place it on top of. Sometimes, these stands are necessary to maintain the fish tank and keep it in place. If you're planning to get an aquarium stand, make sure it's durable and sturdy enough to secure and hold the tank in its position.
Introducing Your Fish to the New Tank
When you buy a new fish tank, you will need to set up its bacterial environment before adding fish to the water. Start by filling your tank with water, adding a water conditioner, and leaving it for a week until the aquatic environment is formed. You may also throw in some food flakes during the first week to trigger the water's nitrogen cycle. When the fish are first introduced to the new tank, the ammonia levels in the water may increase remarkably; this is why you'll need to keep feeding your fish sparingly until the natural bacteria inside the tank is established to break down ammonia. Ensure to research the type and species of the fish you're adding to your new aquarium before going for a marine or a tropical tank.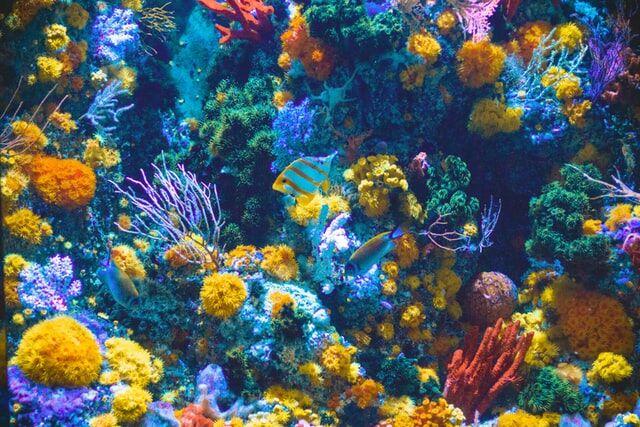 Fish tanks are not easy to buy, and there are many considerations to keep in mind before choosing one. You need to know the type of fish you're getting and the space available in your house before deciding. It would be best if you also determined where you're going to place it and whether there is a suitable environment for aquatic life in your home or not. These tips will help you pick the most suitable aquarium for both your home and fish needs.