The flooring in your home will act as one of the first things people see when they walk into your home. However, you will also spend a lot of your time looking at it and walking on it every day, and so the importance of having good quality floors in your home should not be underestimated. Flooring is a permanent part of your home, and this post will explore the importance of having high-quality floors. 
Good Quality Flooring Will Last Longer
First of all, good-quality flooring will last you in the long run. There is no point in getting mediocre flooring, and it needs to be replaced every few years, as this is expensive and a hassle. Instead, it would be best if you considered something durable such as laminate flooring. There is a lot about laminate flooring that makes it an excellent choice, as it is easy to install, affordable, practical, long-lasting, and looks good. What's more, good-quality flooring will maintain its color and won't fade or stain over time, unlike lower-quality flooring options. This is great for you as it requires less effort and maintenance.
Good Quality Flooring Will Be Less Likely to Need Repairs
Another reason why it is crucial to have good quality floors in your home because it can be pretty costly otherwise. While it might be tempting to opt for the cheaper flooring options, in the long run, these choices are going to end up costing you more money than you might expect. Floors made of less durable materials can be easily chipped, scratched, and moved out of place. Also, over time you will see that the colors fade a lot faster than flooring made out of top-quality materials. 
It Serves As the Foundation to Your Home
Good quality flooring makes your home feel complete. When your friends and family come over, they will instantly be drawn to the beautiful floors, and this will complement the rest of the house. In many ways, the flooring in your home is like a piece of a jigsaw that is your home, and when you have a well-fitted floor, this puzzle piece fits right in with the rest of your furniture and house creating one big, beautiful picture. Therefore, it is essential to pay attention to the flooring you use as; ultimately, it is the foundation of your home. 
There is no point in building on weak foundations as it will all come crumbling down at some point down the line. With sturdy and resilient flooring, you can rest assured that it will be able to last throughout the years of being stepped on, having furniture moved around on it, and much more.
Suitable Quality Flooring Adds Comfort
Another critical feature that good-quality flooring can give you is comfort. It upgrades the comfort and elegance of your home, and the importance of this is not to be underestimated. Picture this, it has been a long day at work, and you are coming home to relax. If you come home and step on comfortable flooring, you will feel at ease. Alternatively, if you come home and trip on that one dodgy floorboard that you do not have the time to repair, this will contribute to your low mood. Good quality flooring will add comfort to you and increase the value of your property.
Types of Good Quality Flooring
Here are a few examples of good quality flooring to explore;  
Hardwood
Carpet
Laminate
Tile
Vinyl
It Affects the Overall Design of Your Home
The type of flooring you use can determine the overall feel of your home's vibe. There is a lot of flexibility that comes with flooring. You can change a room to feel warmer, more relaxed, more significant, more diminutive, cozier, elegant, sophisticated, and so on. If you have a refined aesthetic in your home, but the floor doesn't match that aesthetic, it can throw the whole thing off. Inferior quality flooring will not complement your furniture, and it can be harder to fit into your desired aesthetic.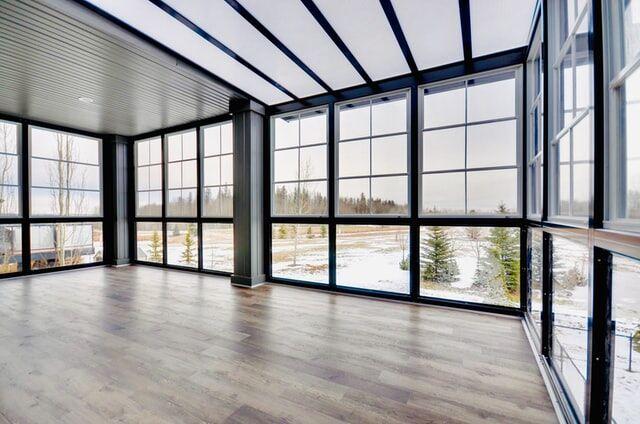 Spending time thinking about flooring is not something people often do; however, when the time comes where you do have to make decisions about the type of flooring you use in your home, then you really should invest the proper time to think about your options. Flooring is a permanent part of your home, and so you ought to invest in your home, comfort, and happiness by using good quality flooring.