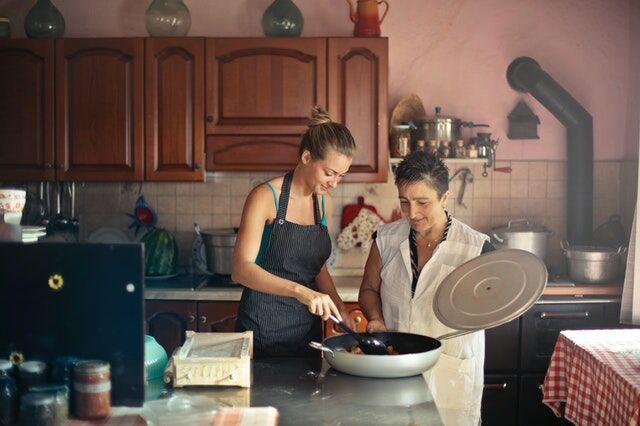 There is a wide range of options for renovating your home, be it the whole house, several rooms, or just one room. Remodeling parts of your home can be advantageous and can add considerable value to your property if done well. If your budget can only stretch to renovating a single room, the kitchen should be your priority. A new kitchen is approximated to improve the value of your property by around 7%. Besides, the kitchen is one of the most important rooms that prospective buyers tend to focus on. Here are the main ideas to consider before you begin your kitchen remodeling.
Budget
It is essential to consider your budget against the value of your property before you begin remodeling. Ensure you do your homework and get the estimated cost before buying materials needed for renovation. That will help you avoid either overvaluing or devaluing your home. After an estimated value has been developed, you can go ahead to design your dream kitchen.
Know What You Want
Knowing how you would want your kitchen to look before planning will help streamline the remodeling process and ensure everyone involved is on the same page from the offset. In addition to aesthetics, you can also focus on better utilization of space by either integrating your kitchen with other areas of your home or add extra functionality.
Ventilation
Take ventilation into account before relocating the cooktop. In most cases, experts recommend a range hood ducted to the outside. For maximum efficiency, ducts runs should be as short and straight as possible. Remember to think about where the vents will terminate on the outside of the house.
Color Scheme
Light-colored kitchens, primarily white kitchen cabinets, are usually high in demand as they appear bright and clean, thus appealing to a range of tastes for many people. During kitchen remodeling, begin with deciding on the overall look you are going for, either modern or any other preferred style. Your style of choice will dictate the color scheme.
Plan Your New Kitchen Appliances In Time
Leaving your appliances to the last minute when planning your kitchen remodeling is not advisable. That is because, in the previous minutes, you might be faced with unexpected costs or run out of cash. Also, avoid cheap, low-quality appliances that could end up costing you more in the future. Always consider the quality, features, size, technology, flexibility, and ease of use.
Design The Space Around Your Appliance
Having appliances such as oven and hob, dishwasher, fridge, and microwave play a significant role in your kitchen's overall look. If you decide on built-in appliances, ensure they fit perfectly in the spaces provided to avoid any unsightly gaps. Consider integrated appliances that compliment your kitchen design to create a seamless finish.
The Floor Should Be Practical And Beautiful
Avoid creating a trip hazard with new flooring. Switching to tile-floor usually needs another plywood layer to either stiffen the subfloor or an isolation membrane. If you are changing only the kitchen layout, ensure that the flooring runs below the cabinets and appliances to avoid creating holes.
A kitchen is more than just gorgeous cabinets and a stunning backsplash. Kitchen remodeling adds value to your investment, your asset, or your home. Consider the above points when you embark on constructing a new kitchen to create a functional and comfortable space to work and live.