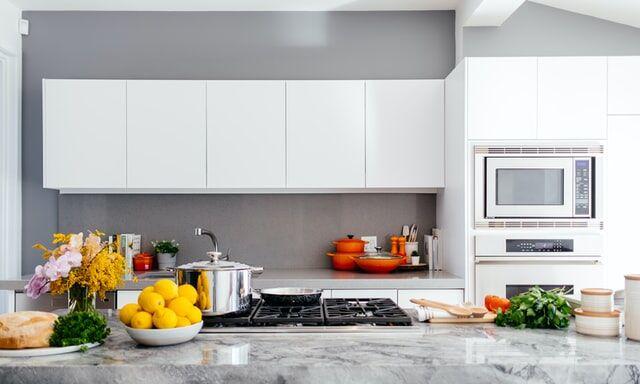 Embarking on a kitchen extension can be an exciting time for any family. The kitchen is the heartbeat of many homes - a place where loved ones share food, news, conversation, and more. We understand the importance of this living space and know that's why you want to get it right. 
Planning your extension involves several stages as well as a series of contractors and companies you've employed for your build. In this article, we share our kitchen extension tips and things you might need to know to ensure things run smoothly.
Look beyond the basic. 
If home improvements and big projects such as this aren't standard practice for you, it might be tempting to opt for a templated, generic kitchen extension. However, if you want this new space to fit with your life, why not opt for something tailored to your requirements? 
Whether it's a bespoke orangery or a conservatory-type extension - opting for something created with your lifestyle in mind will help ensure you're delighted in your space for the long-term. This may mean spending a little more than you might with a generic supplier, but this is an investment - not only will it add value to your home, it will be better quality and therefore last so much longer. 
Don't neglect the details. 
It can be so easy to focus on the big build, but the details of a kitchen are what make the space yours. From paint colors to window choices and crestings, there's so much that can contribute to your extension's overall beauty. 
Also, keep in mind where you would like your cupboard space and appliances. Do you want storage solutions built-in? There are lots to consider, but it's worth thinking about in the early stages to save headaches, hold-ups, and dissatisfaction further down the line. 
Remember to plan in heating and cooling options with your contractors - this is a space for living, after all. Would underfloor heating be more practical for your extension and your family's way of life?  
Looking even further than the build, you'll need to consider finishing touches such as furniture and ensure you plan the appropriate space for what you desire. 
Understand who you need to turn to
Avoid hold-ups by establishing early on who you need to communicate within the initial planning stages. 
For instance, when you're discovering whether you require planning permission for your build, you'll need to contact your local planning authority.  
Once you've done all your research, know what you want from your build, and have your contractors in place, you will have operational questions. Establishing where you need to direct queries at this stage will streamline processes and minimize bumps in the road. 
Hopefully, these three essential tips will ensure you get the most out of your kitchen extension. From making sure you invest in bespoke quality to getting your communication plan spot on, there are ways to ensure your project is fuss-free and the result is exactly as you plan for.