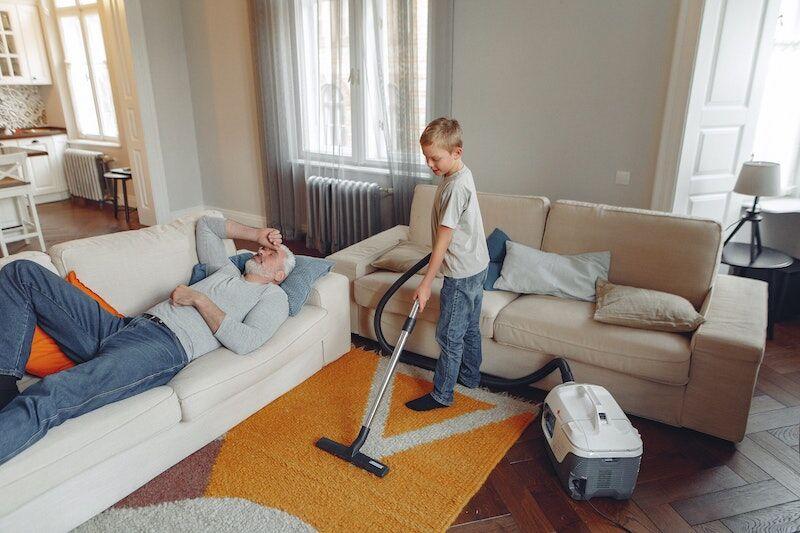 When you own a home, one of the major parts of your daily and weekly schedule is cleaning it. To help save time and effort, many people have invested in wooden and non-carpeted flooring for their homes. If that is the case with your household, it could be that you have reasoned in the past that you don't need a vacuum cleaner anymore.
However, as we are going to show in the following post, there are a lot of great benefits to owning a vacuum cleaner, regardless of whether you have natural wooden flooring, laminated flooring, or carpets. Read on to see why you should consider bringing one into your home, if you don't already have one.
Easy to Use
Vacuum cleaners are very easy to use. Even if you have mobility issues, there are modern designs and models available that are easy to maneuver. It takes a lot less effort to push a vacuum cleaner around the floor than it does a brush and dustpan.
Time-Saving
Cleaning floors is a laborious and time-consuming task. Although it is obviously easier to sweep a non-carpeted flooring, using a vacuum cleaner is still time-saving. Some vacuum cleaner. While it's true that some vacuum cleaners are not designed for use on hardwood and non-carpeted covered floors, there are many that can be used on all floor surfaces.
Efficient Form of Cleaning
Following on from the above benefit, vacuum cleaners not only cut down the amount of time you spend cleaning floors, they actually improve the quality of your work. When you sweep floors, even if you are meticulous and pay close attention to detail, there will always be little dust particles and bits of dirt that could be missed out.
Best for Carpets
Of course, if you do have carpets or rugs in your home, you may want to ensure you have a vacuum cleaner, even if it's a smaller one for just those areas. No-one needs to or wants to this in this day and age spend a long time sweeping at your rugs and carpets with a brush. The best way to get deep into the fibers of a carpet is with the powerful suction offered by a vacuum cleaner.
Various Functions, Features, and Accessories
Finally, one of the biggest benefits of vacuum cleaners is that they often, nowadays, do a lot more than just suck up dirt. They can be used in a versatile range of ways. Many vacuum cleaners are designed with an array of different functions, meaning that you can do things like wash hardwood floors and carpets as well as simply removing the dirt from them with the suction power alone for deeper cleans.
Additionally, vacuum cleaners also come with a variety of onboard tools and accessories. If you like to clean down the sides of your sofas and other furniture, for instance, an upholstery tool is what you need to invest in.
If you have pets, there are special tools with additional motors to help get rid of all that pesky dog hair that builds up.
Great Return on Investment
Another huge benefit of investing in a vacuum cleaner, and one that is worth noting in this day and age when we are all interested in making our money go as far as it can, is the return on investment that they offer you. When you buy a vacuum cleaner, even one that costs a lot initially, you will find that you are earning back the money within months and maybe even weeks. Especially if your household is particularly busy, you have kids or pets.
The price of paying out for a cleaner to come in and carry out the work for you is saved when you invest in your own vacuum cleaner.